Continued funding for two river gauges is the only significant decision on a very brief agenda for the Lowndes County Commission 8:30 AM tomorrow morning, and voting 5:30 PM Tuesday Monday, that same evening. One of them used to be funded by Valdosta, which it primarily benefits, but Lowndes County picked up that one back in 2019. The other the county has been funding since 2009; it's at the same Little River location that at its last meeting the Commission fortunately decided not to close to the public.
There's a Monday morning Work Session presentation from the Lowndes County Extension Service Office.
The only actual decisions are on yet another beer and wine license, and on funding two USGS gauges, at Folsom Bridge on GA 122 on the Little River west of Hahira, and at Skipper Bridge on the Withlacoochee River north of Valdosta.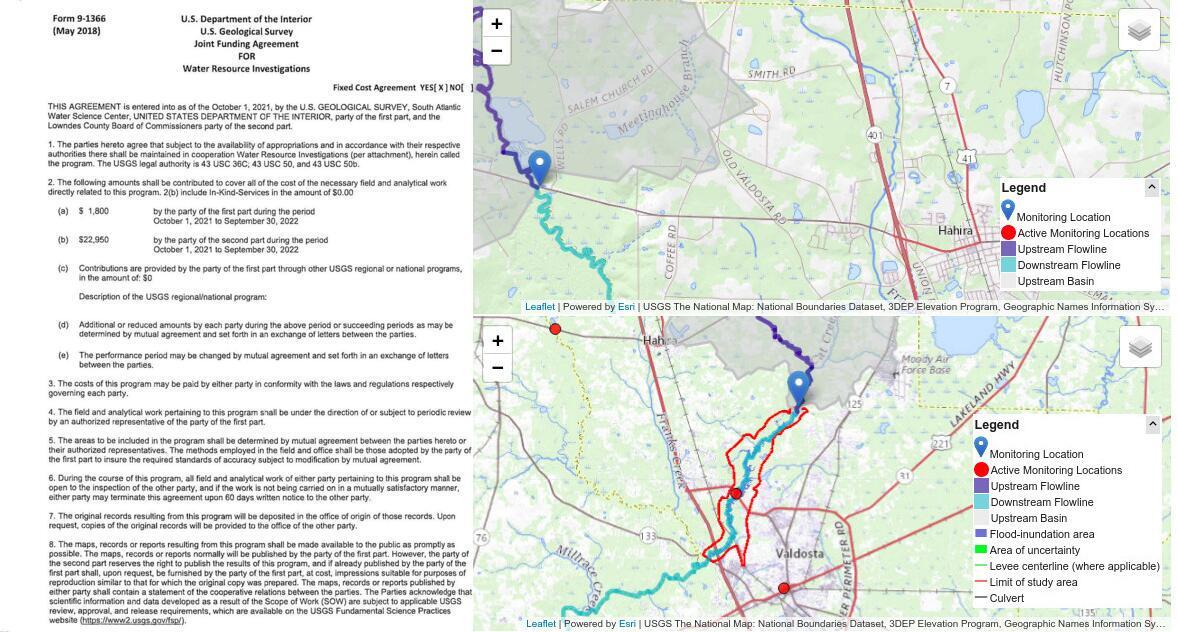 Gauge cost, Little River, Withlacoochee River
Lowndes County has been funding $14,200 for the Folsom Bridge gauge since shortly after the big flood of 2009. Note that this the same Little River site that the Commssion in its last meeting decided not to close to the public by not closing Wells Road.
Here are LAKE videos of their October 2012 Continue reading →