Only tomorrow morning at 8:30 AM (or in the following LAKE video) will you hear from Elaine Grice, Executive Director of Court Appointed Special Advocates (CASA) for Lowndes and Echols Counties.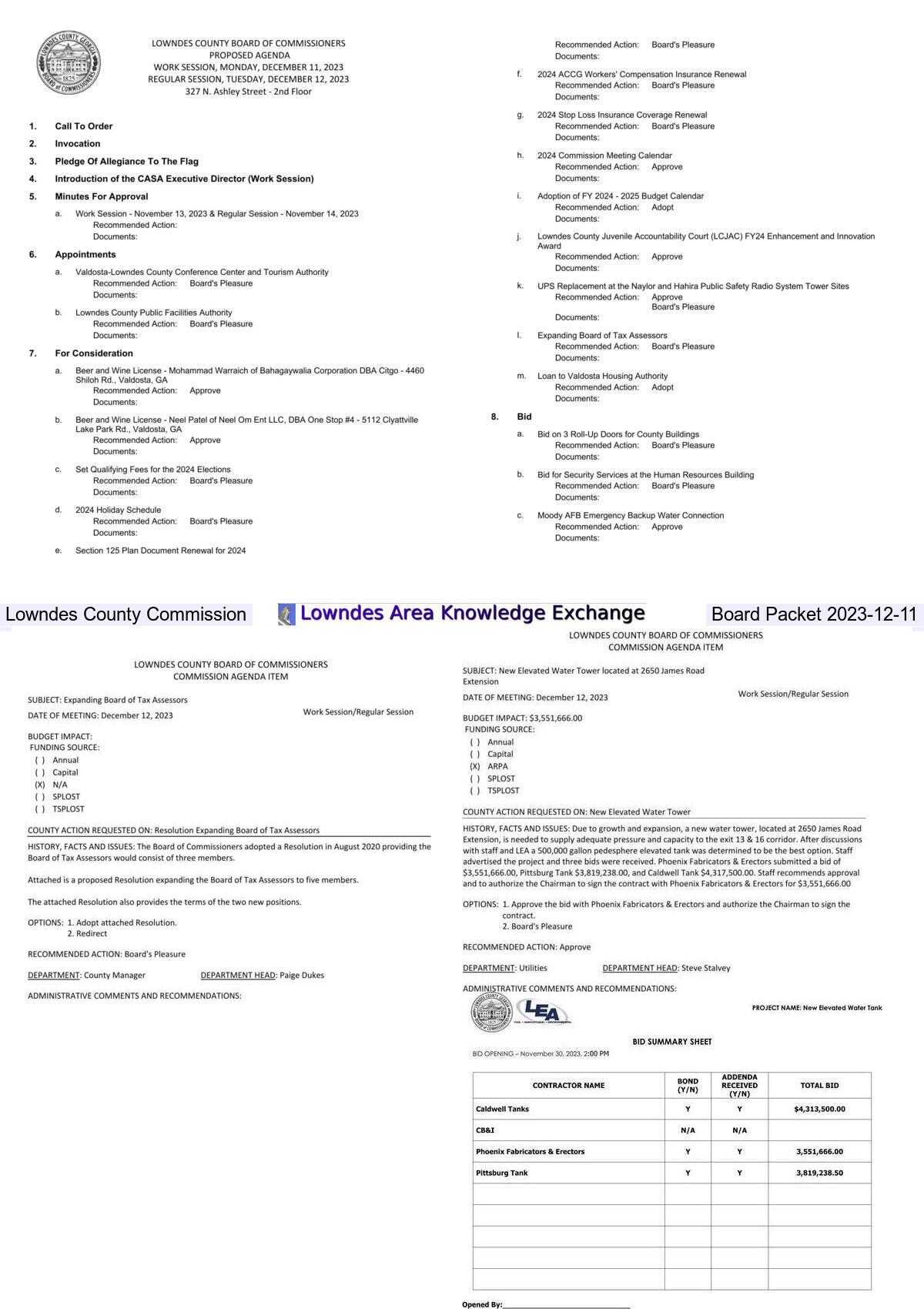 Collage, LCC Packet, 2023-12-11
The rest of the agenda for the Lowndes County Commission is quite busy, with appointments to two boards, expansion of the Board of Tax Assessors from 3 to 5 members, among other items.
Oh, and $3.5 million for a new water tower.
The board packet, received in response to a LAKE open records request is on the LAKE website. Here is the agenda.
LOWNDES COUNTY BOARD OF COMMISSIONERS
PROPOSED AGENDA
WORK SESSION, MONDAY, DECEMBER 11, 2023, 8:30 a.m.
REGULAR SESSION, TUESDAY, DECEMBER 12, 2023, 5:30 p.m.
327 N. Ashley Street – 2nd Floor

Continue reading