Phase 2 after South GA Solar Power, LLC remediated the historic Wisenbaker Building is solar generation, according to Ron Jackson.
We wanted to … remediate some of the problems first to reduce the load, to reduce the energy consumption.

Once we've done that, phase 2 kicks in, which is the solar power application. If we'd done that first, we probably would have put on a 20KW system to handle this load. But because we've done the phase 1 project and reduced the energy load, now we only need an 8-10 KW system, so the prices have been reduced. Next year hopefully it will be a fully green, fully functioned solar power application.

Right in downtown Valdosta!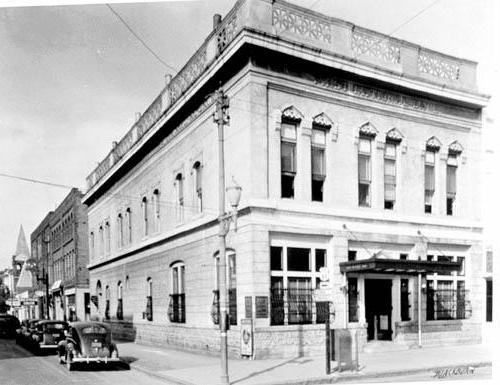 The historic Wisenbaker Building, 100 North Patterson Street, is at the corner of West Hill Avenue. It was purchased by Gino Fina in 2006, and is now used as Valdosta Shared Office Space.
Here's the video.
Phase 2 Solar Power for the Wisenbaker Building –Ron Jackson
Pictures and video by John S. Quarterman for Lowndes Area Knowledge Exchange (LAKE), Valdosta, Lowndes County, Georgia, 5 May 2012.
-jsq