All the items got unanimous recommendations of approval from the Greater Lowndes Planning Commission, except 5. CU-2023-03 2525 N Ashley Street CUP for an Event Center in C-H zoning got a recommendation of approval with no conditions by a 6:2 vote. This was at the Monday, September 25, 2023, meeting.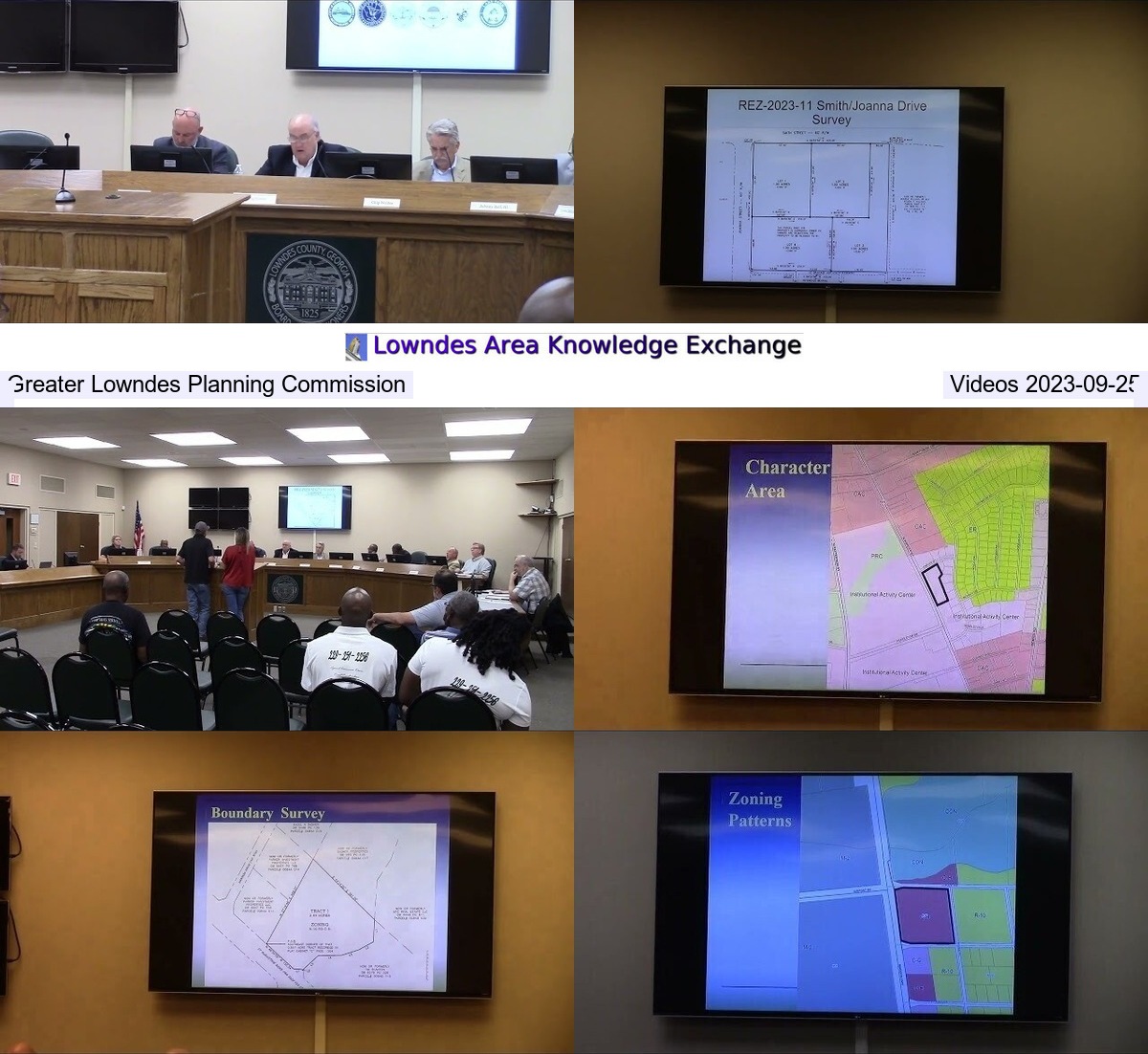 Collage @ LCC 25 September 2023
Below are links to each LAKE video of each agenda item, with a few notes by Gretchen Quarterman, followed by a LAKE video playlist.
Also below is what happened in each case according to the Minutes.
See also the agenda and board packet, received in response to a LAKE open records request. Continue reading →