Maybe it's time to go to one of these. It's tonight at 5:30 PM.
Bimbo QSR "will produce several different types of hamburgers, hot dogs, and sandwich buns for quick-service restaurants" according to WALB, in a 100,000 square foot building on South Saint Augustine Road for a claimed investment of $25 million.
Virtual World Technologies does managed technology services, although curiously it doesn't seem to update its social media.
Ace Electric has been around here a long time. Evidently they're doing something new.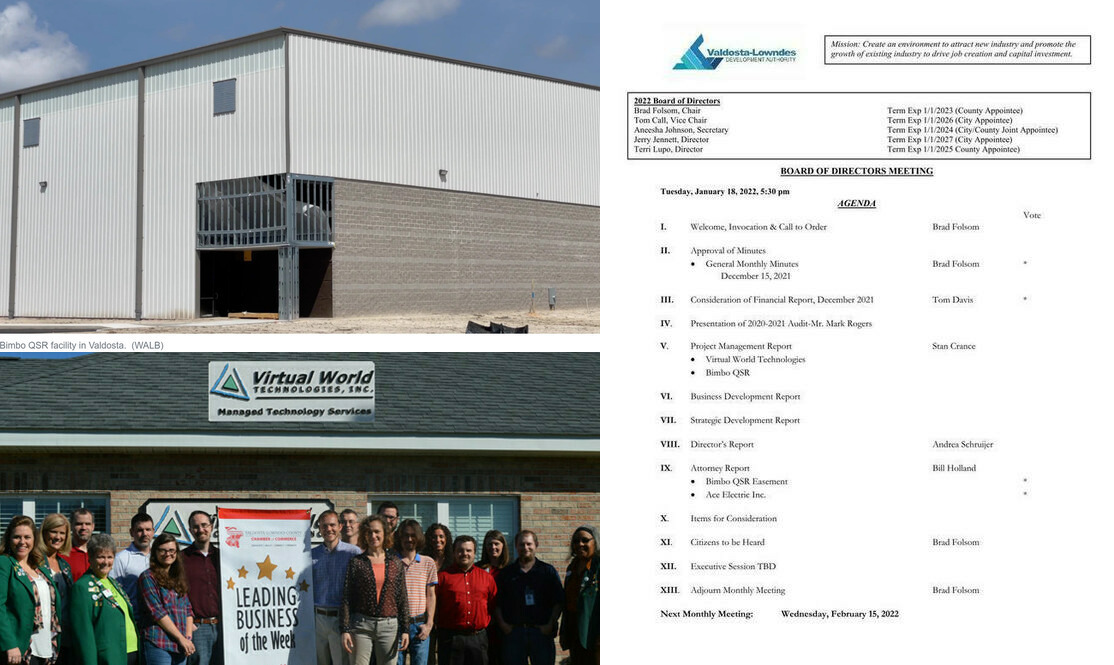 Bimbo QSR and Virtual World, VLCIA Agenda
Here is the agenda. Continue reading →