Update 2022-12-18: Correspondence: Proposed Rezoning on GA 122 at Skipper Bridge Road 2022-12-12.
County Manager Paige Dukes said they are legally required to table the rezoning for a Dollar General, because they were a day late on getting notices out, although she twice blamed that on the Valdosta Daily Times.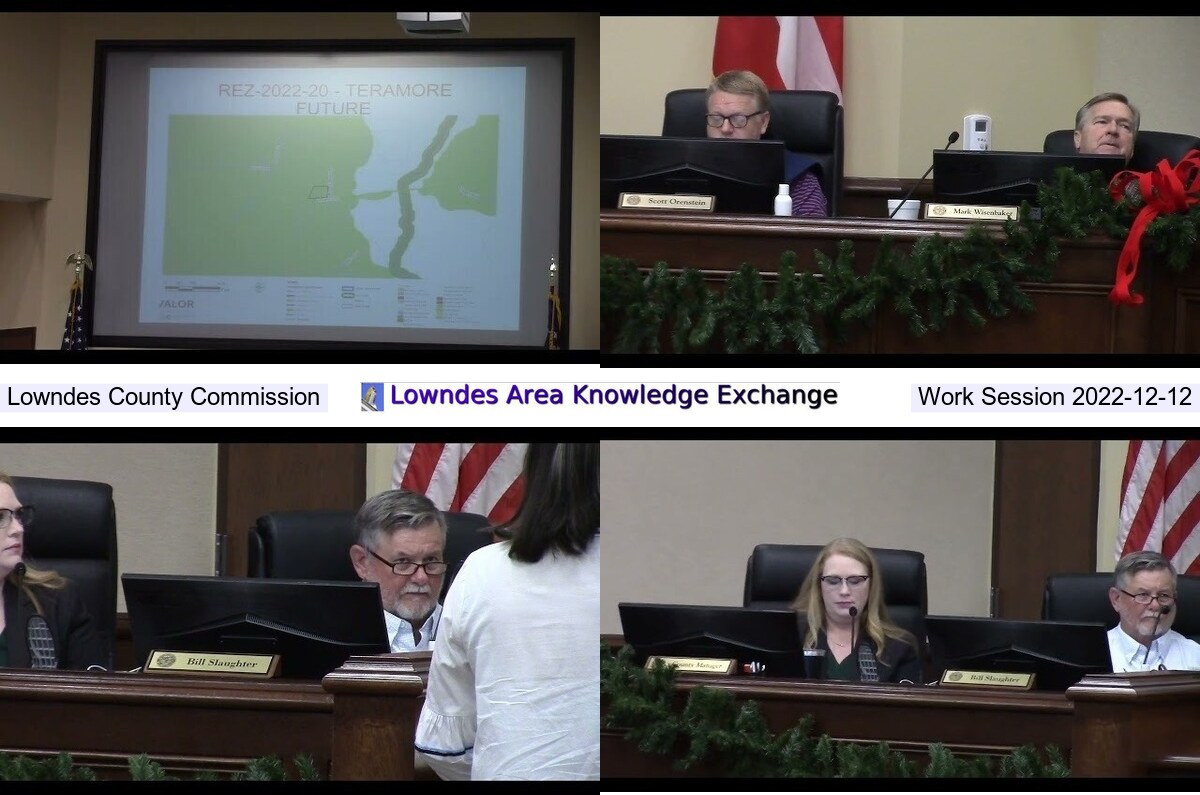 Collage @ LCC 12 December 2022
County Chairman Bill Slaughter said the applicant had requested tabling, and he recommended the second meeting in January (January 24, 2023). Commissioner Demarcus Marshall wanted to know why. The Chairman said, "It works out for two of the parties involved, the county and the developer." (Nevermind the people.) Commissioner Scottie Orenstein said "I'm not in favor of tabling something only to give the developer more time… If he has true intentions on meeting with the community and having a meeting with them, a town hall, something a little more official, then I'm OK with that. But not to just give them more time." The Chairman disagreed, "Well, I don't think time is going to resolve anything in this particular situation." Plus regarding the applicant, "We're here to give them the courtesy if they make a request through that application process."
Commissioner Mark Wisenbaker wanted clarified that the main issue was the date issue. Alleged County Attorney G. Walter Elliott reminded them they have to vote to table (the Chairman cannot just unilaterally table).
Commissioner Demarcus Marshall wanted to know if the Planning Commission knew about the timing issue. Continue reading →