The neverending Miller Bridge Road subdivision is not in this Lowndes County Commission agenda for Monday and Tuesday. For that, see the Planning Commission agenda for January 31, 2022.
But the County Commission agenda does contain two examples of how taxpayers are subsidizing development in Lowndes Counta. The $45,742.00 for the 5.d. Nelson Hill Lift Station Pump Upgrade is "Due to growth in the area": growth the county is actively promoting.
The $568,971.00 for 5.k. Property Purchase – Building Valdosta, LLC is a markup of $323,971 over the price that property sold for last year, supposedly to protect Moody AFB, even though how is not said and it's 2.4 miles away.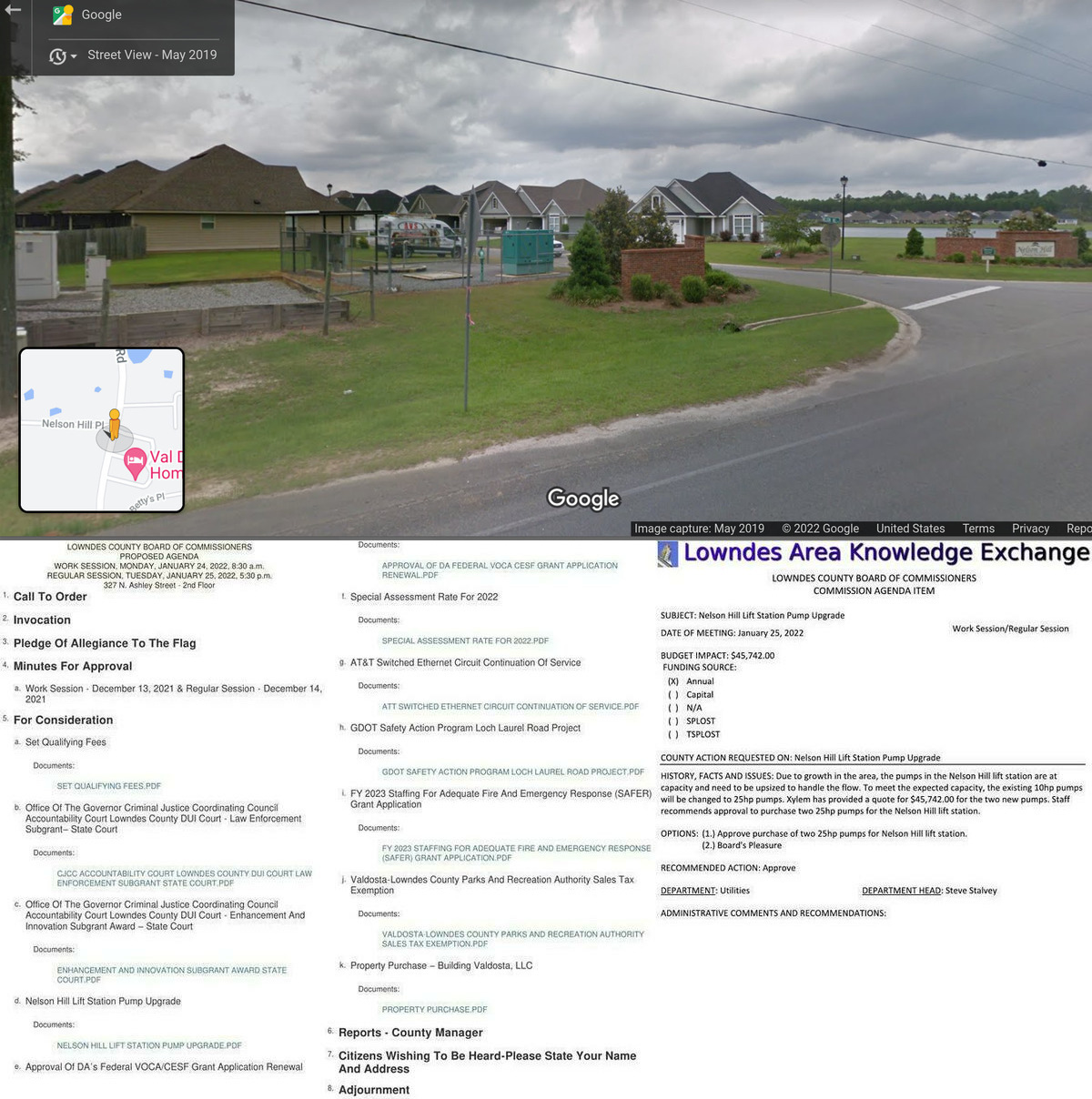 Agenda, Nelson Hill Lift Station
On the one hand, I commend Lowndes County Utilities for staying ahead of sewer system demand and thus preventing sewage spills. On the other hand, look at why the agenda sheet says: Continue reading →