Several of the Lowndes County Commissioners were absent at yesterday morning's Work Session.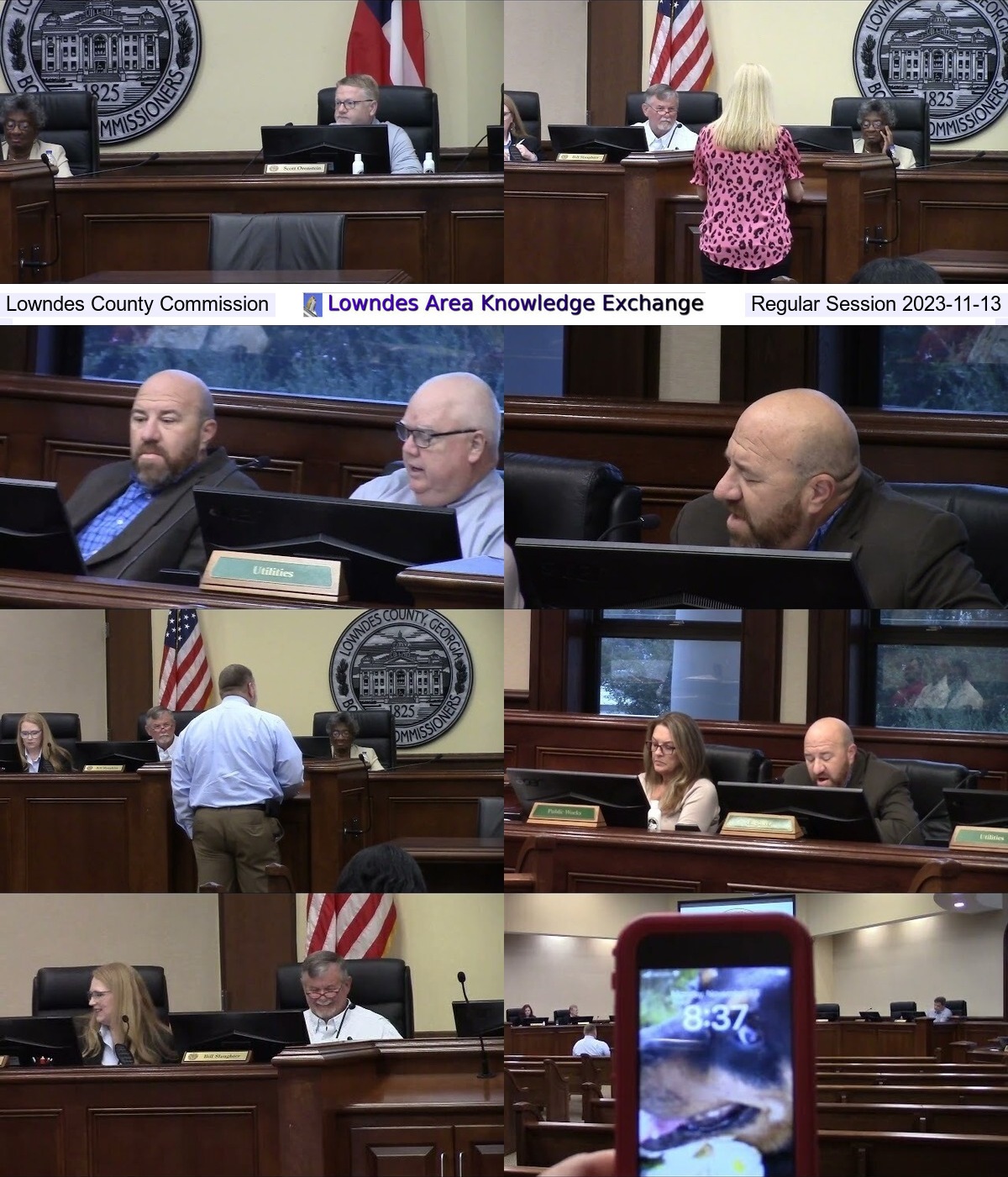 Collage @ LCC 13 November 2023
The Commissioners who were present breezed through the agenda in a few minutes. Joyce Evans, Scottie Orenstein, Clay Griner, and Chairman Bill Slaughter had no questions on any item. Commissioners Demarcus Marshall and Mark Wisenbaker were not present.
Below are links to each LAKE video of each agenda item, with a few notes by Gretchen Quarterman, followed by a LAKE video playlist. Actually, she did not make any notes this time. And I did not hear anything new in the videos.
See also the agenda. Continue reading →