There is no meeting this month of the Greater Lowndes Planning Commission (GLPC), due to lack of business.
However, the lists of GLPC members by Lowndes County and Valdosta do not match.
According to Loretta Hylton of SGRC there are no agenda items for Dasher or Lake Park.
According to City Planner Matt Martin, there are no agenda items for Valdosta or Hahira.
Remerton City Planner Jessica Freeman was not heard from.
But Lowndes County Planner JD Dillard summed it up: "There are no GLPC agenda items for the County either, and therefore the October meeting of the GLPC has been cancelled."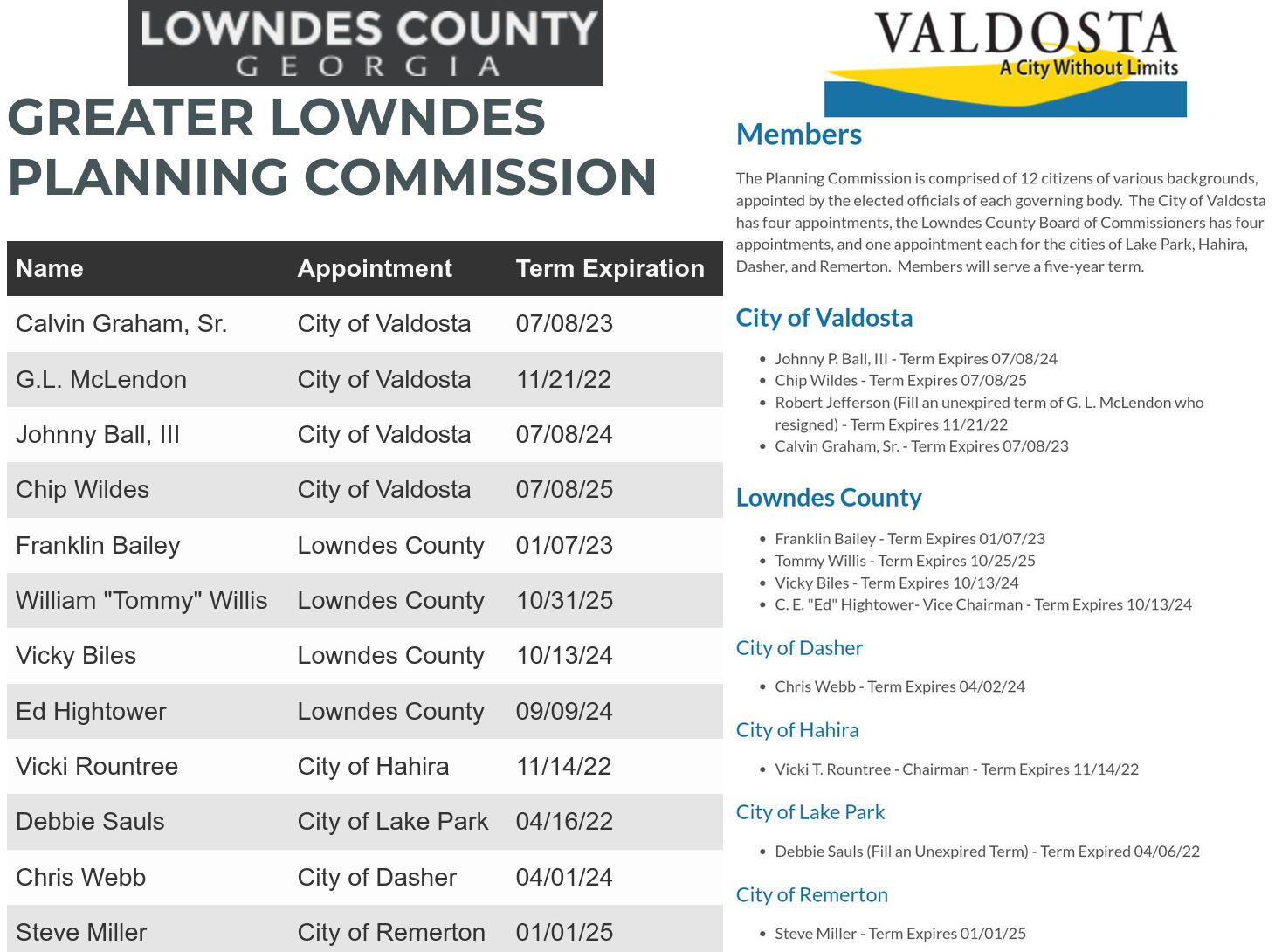 Lowndes County and Valdosta lists of GLPC members
Lowndes County may want to update its list of GLPC members, considering that Valdosta appointed Robert Jefferson to GLPC on November 11, 2021, almost a year ago.
The Valdosta list of GLPC members includes Robert Jefferson.
-jsq
Investigative reporting costs money, for open records requests, copying, web hosting, gasoline, and cameras, and with sufficient funds we can pay students to do further research. You can donate to LAKE today!