Andrew Toussaint gave a report about the Small Business Administration and EMA Director Ashley Tye gave reports on hurricane assistance and local disaster group COAD, in this Lowndes County Commission Regular Session of September 26, 2023. Because of those reports and a second recognition of Leadership Lowndes (they showed up late), the meeting took 49 minutes.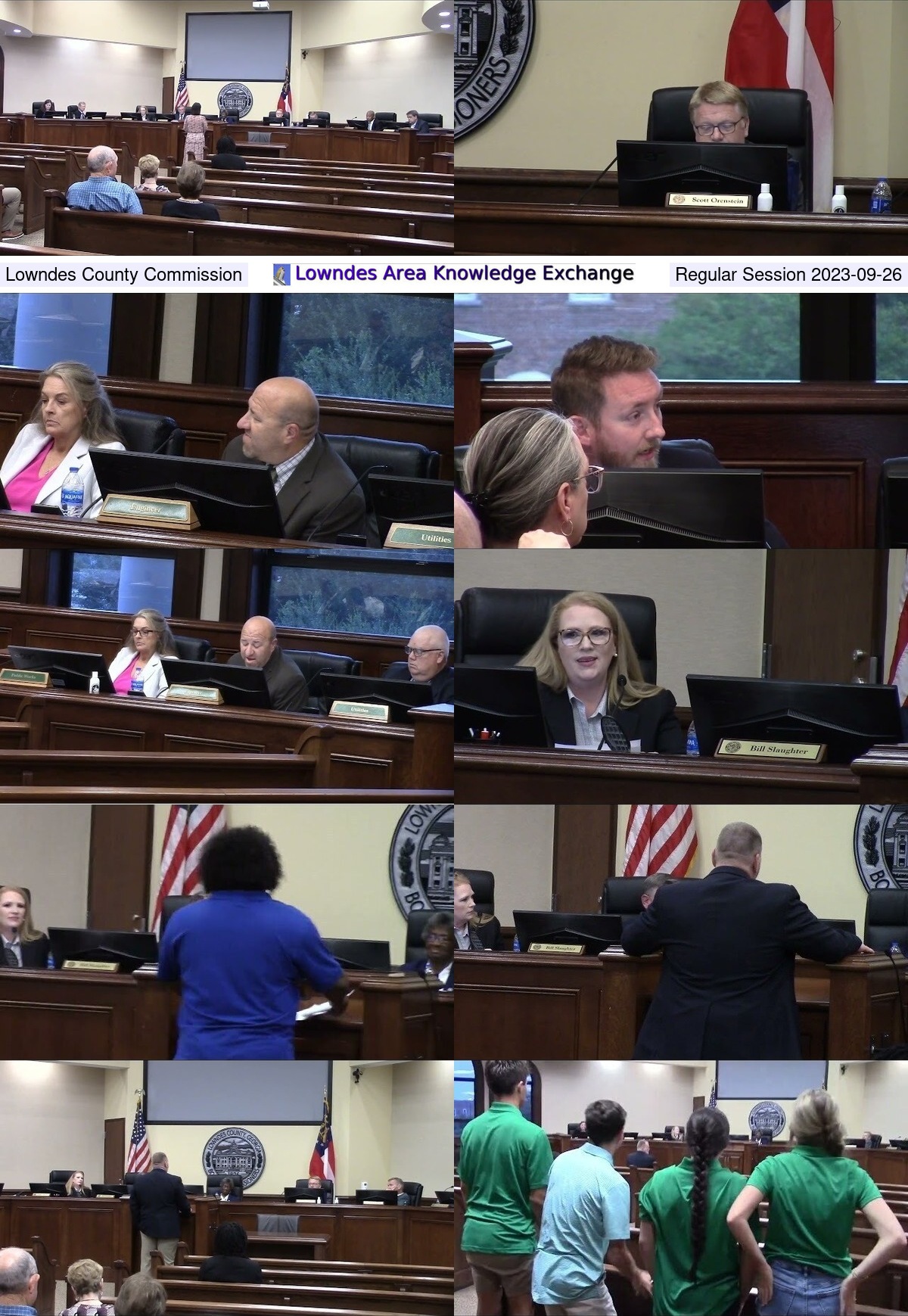 Collage @ LCC 26 September 2023
Like the previous morning, Commissioners were unusually chatty.
Commissioner Scottie Orenstein had some questions and comments about 5.a. Quiet Pines Golf Course Ezgo Golf Cart Lease Agreement. and 5.b. Mental Health Model Resolution for ACCG. Commissioners Clay Griner, Demarcus Marshall, County Manager Paige Dukes, and Chairman Bill Slaughter discussed which statehouse bills the mental health resolution mentions, and that it does not support any particular current bill, specifically not HB 520. They passed the resolution unanimously. Continue reading →