Update 2023-03-13: Firefighters grant, Madison Highway rezoning, Webster Street purchase, Wild Adventures expansion, Peterson Road Sewer Main Open Cut @ LCC Regular 2023-02-14.
Wild Adventures wants to make a 50 space short term RV park on their property. Their General Manager Jon Vigue gave a slide presentation.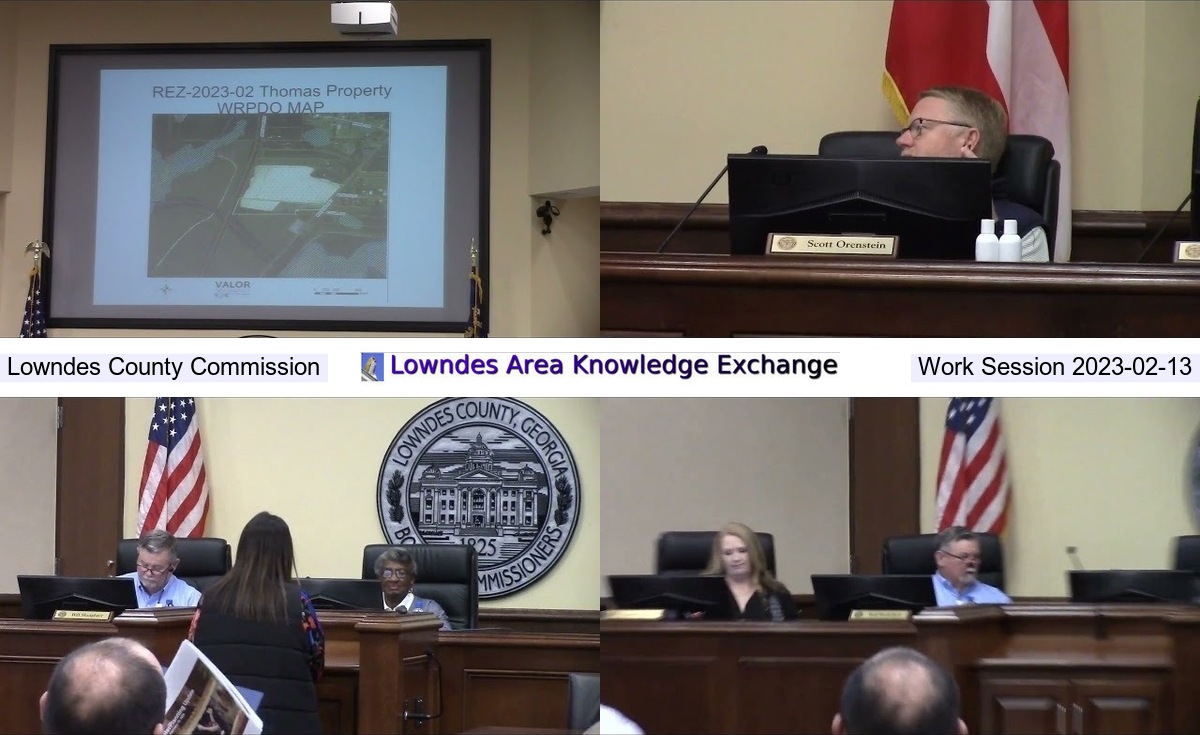 Collage @ LCC 13 February 2023
Commissioner Scottie Orenstien wanted to know did they own the land: yes. Would they connect to county water and sewer? yes. Lowndes County Utilities Director affirmed that the county already has the necessary infrastructure for them to connect to.
Commissioner Demarcus Marshall wanted to be sure Continue reading →