Update 2020-09-05: Added to the LAKE website the files on late arrival Southern Tractor.
Lowndes County and Valdosta will hear several rezoning cases this week that were before the Planning Commission Monday. The County has a a family children partition case, an event center for weddings and such next to Tiger Creek, for which staff recommends four conditions, a 43.8 acre rezoning for Southern Tractor & Outdoors Valdosta Facility, and a 300′ communications tower for an unnamed company.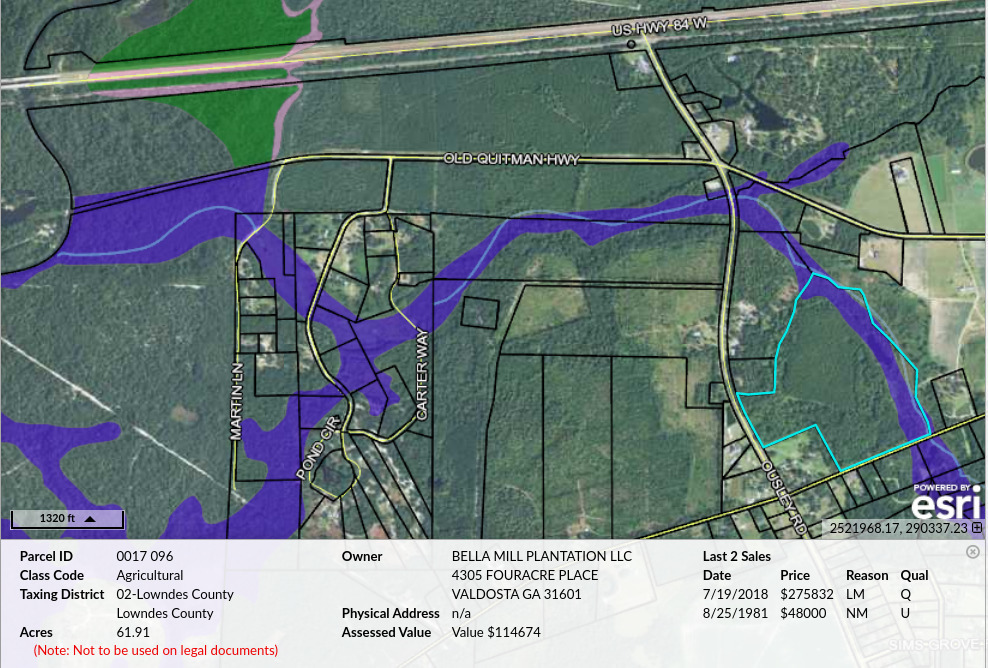 Tiger Creek and Parcel 0017 096, Tax Assessors Map
The GLPC board packet materials for the Lowndes County cases are on the LAKE website, thanks to new Lowndes County Clerk Belinda Lovern, in response to an open records request from LAKE.
The Lake Park and Hahira cases were already heard this week by their Councils and Mayors.
Here is the agenda. I've interpolated the WRPDO Site Map where I've got it (the county didn't send anything for REZ-2020-12), and a Tax Assessors' map otherwise. Continue reading →