As expected, the Lowndes County Commission at its Regular Session passed the half million dollar bailout for a developer.
Not expected, they changed the agenda at the beginning of the meeting to approve new Commission district maps and a resolution supporting them, for immediate transmission to the state.
One citizen wishing to be heard spoke about the never ending noise from the 15 month old Arglass factory.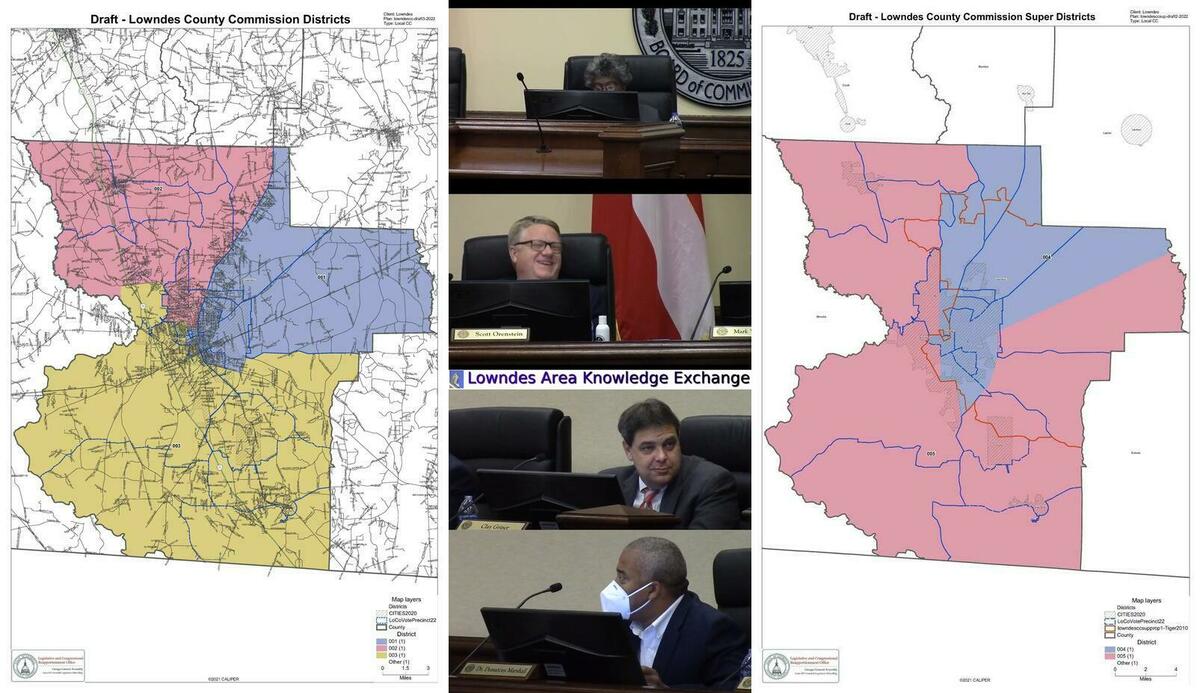 Amendment, Commissioners, New Districts
Developer Bailout
For 5.k. Property Purchase – Building Valdosta, LLC County Manager Paige Dukes said staff acted at the direction of the Commissioners, seeming to distance herself and staff from this action.
Reapportionment
I'm guessing the added agenda item was 5.l..
Vice Chair Joyce Evans, presiding over the meeting in the absence of Chair Bill Slaughter, introduced the agenda change for district reapportionment indicating the Commissioners all already knew this was going to happen. Continue reading →