The ULDC updates are taking so long they're extending their contractor agreement, in the Lowndes County Commission meeting Monday 8:30 AM and voting Tuesday 5:30 PM.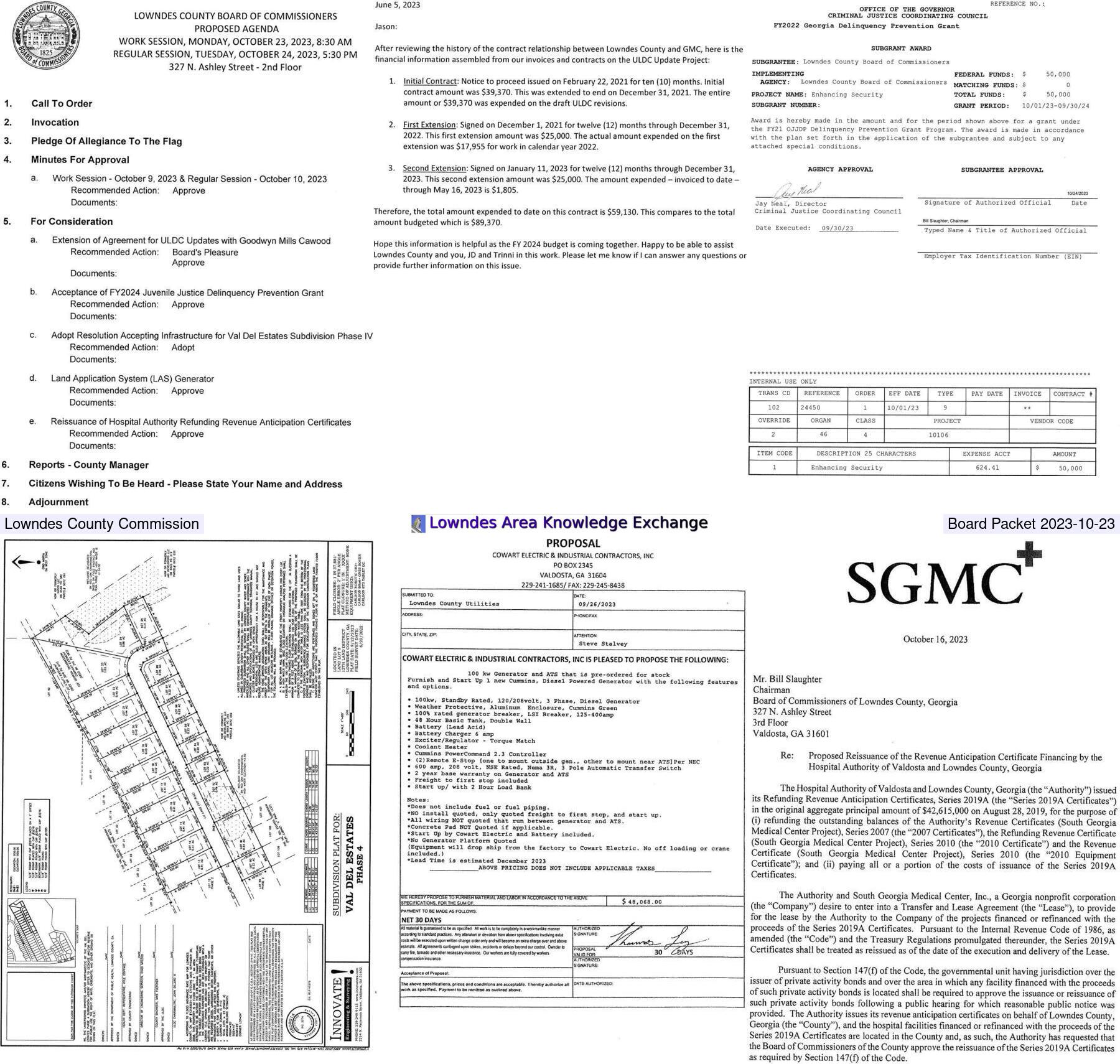 Collage @ LCC Packet 2023-10-23
The Hospital Authority of Valdosta and Lowndes County, Georgia, wants its revenue certificates reissued in the name of South Georgia Medical Center, Inc. They already had a public hearing that you didn't hear about.
Lowndes Utilities got a deal on a generator for the Land Application Site (LAS).
And yet another acceptance of subdivision infrastructure claiming no budget impact, this time for 22 house lots in Val Del Estates Phase 4.
It's a one-page agenda with no rezonings, so it probably won't take long.
The board packet, received in response to a LAKE open records request, is on the LAKE website.
LOWNDES COUNTY BOARD OF COMMISSIONERS
PROPOSED AGENDA
WORK SESSION, MONDAY, OCTOBER 23, 2023, 8:30 a.m.
REGULAR SESSION, TUESDAY, OCTOBER 24, 2023, 5:30 p.m.
327 N. Ashley Street – 2nd Floor

Continue reading