If not consistent with the Comprehensive Plan, nor with the water and sewer growth plan, fire and rescue doesn't want it, and the Planning Commission recommended rejecting it, what does it take for the Lowndes County Commission to reject a zoning, in this case for REZ-2018-17 for The Settlement North, 5999 Val Del Road?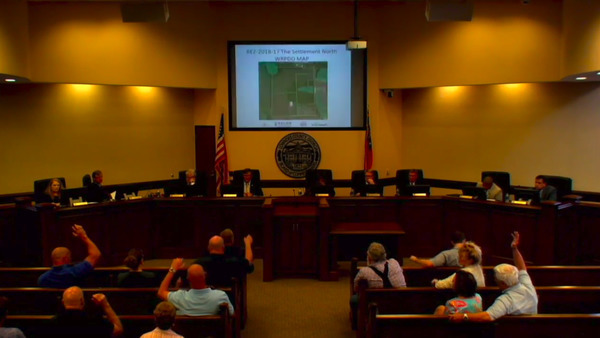 Only three people were allowed to speak against, of the five whose hands went up.
The developer promised restrictive covenants enforced by nobody but the homeowners. County-imposed conditions on the Nelson Hill development, also on Val Del, were largely waived by county staff without public hearings. What promises should we believe?
Will the developer's demand to ignore the Comprehensive Plan because of "market conditions, supply and demand" prevail? Do property values of neighbors not matter? How about saddling the county school system with houses priced too low for property taxes on them to cover expenses of sending school buses? Or is profit for a few all that matters?
See the Continue reading →