A report on Hurricane Ian by EMA Director Ashley Tye (could be here by Wednesday) took eight minutes of the eighteen minutes of yesterday morning's Lowndes County Commission Work Session.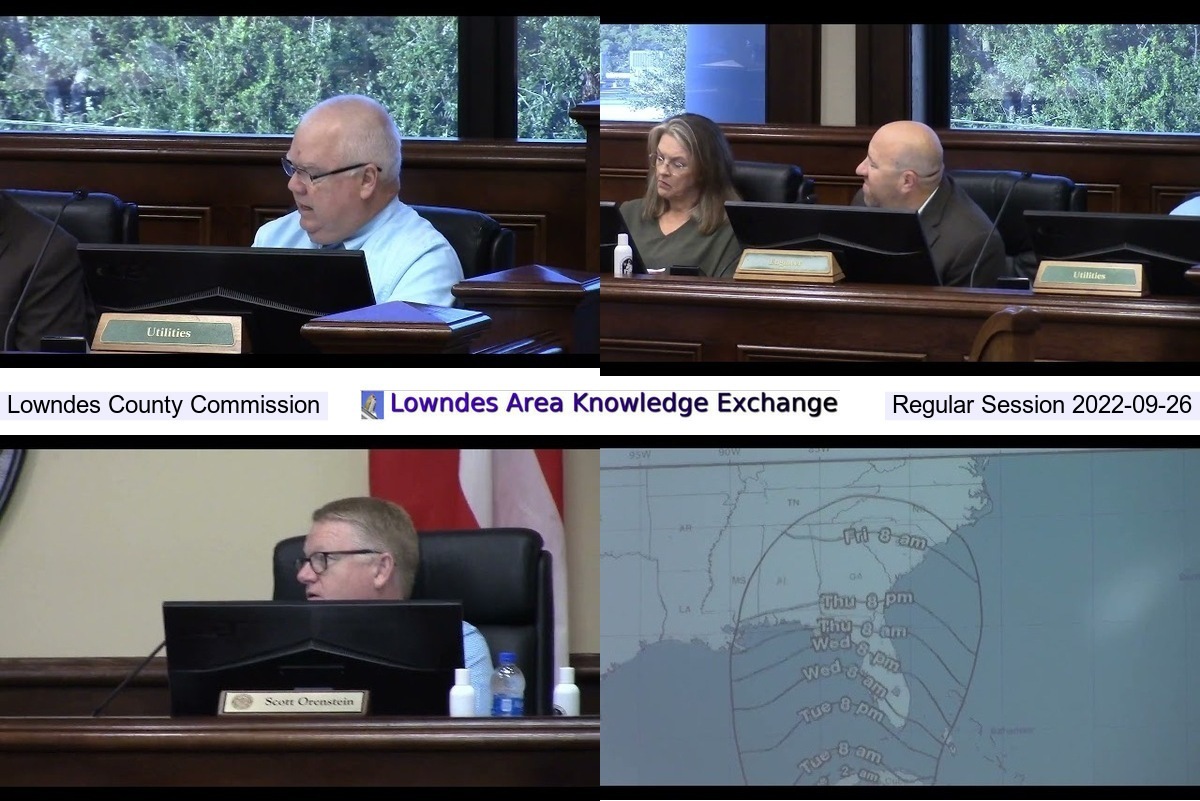 LAS, TIA, Chiller, Ian @ LCC 2022-09-26
Nonetheless, there was a surprising amount of discussion of other items, especially on 5.c. Transportation Investment Act (TIA) Old Clyattville Road Widening and on the $1,364,736.00 5.d. Comprehensive Facilities Energy Savings Project Amendment, which everybody agreed should not have needed so much fixing so soon.
Below are links to each LAKE video of each agenda item, with a few notes, followed by a LAKE video playlist. See also agenda and board packet. Continue reading →