Update 2022-01-25: Discussion of court grants and Loch Laurel Road project, little of property subsidy @ LCC 2022-01-24.
The $568,971.00 for 5.k. Property Purchase – Building Valdosta, LLC is a markup of $323,971 over the price that property sold for last year, supposedly to protect Moody AFB, even though how is not said and it's 2.4 miles away. The developer is the same as for the 5999 Val Del Road rezoning last October. And there appear to be more previous subsidies from the County Commission to the same developer.
This current giveaway on GA 122 is on the agenda for this morning's Work Session and Tuesday evening's voting Regular Session of the Lowndes County Commission.
Who does it profit? And how does it protect Moody AFB?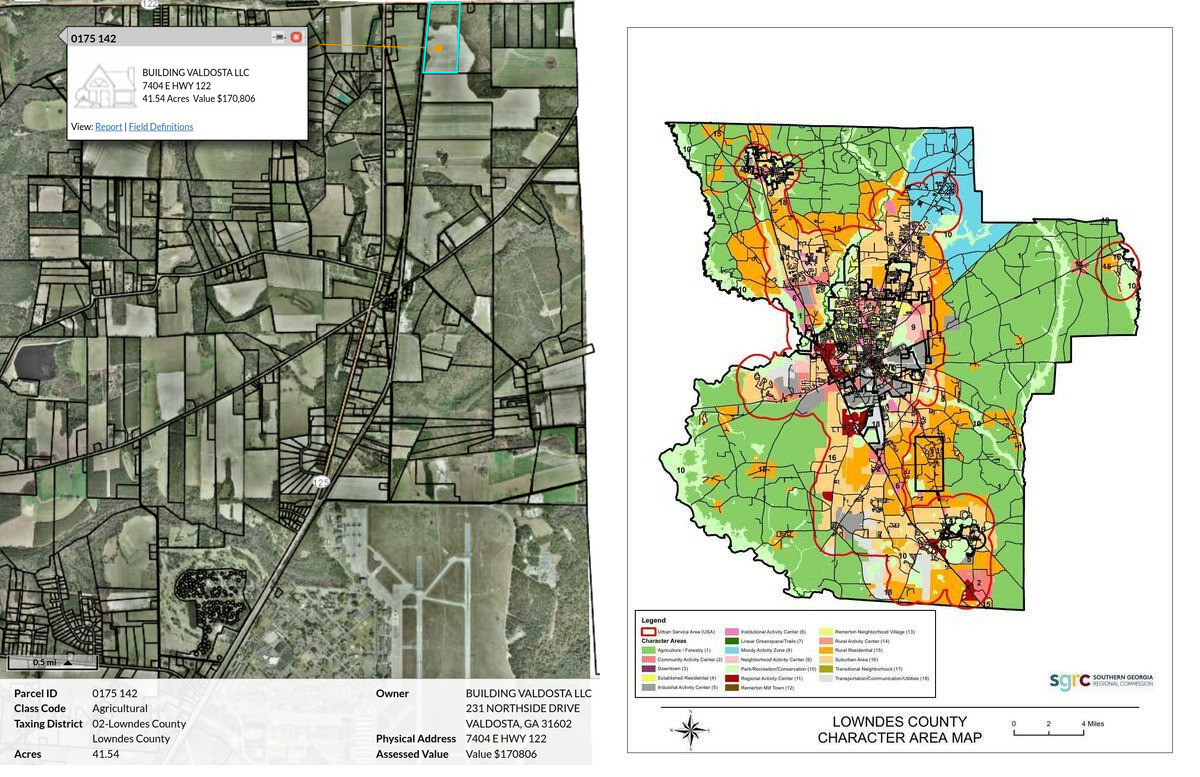 Building Valdosta parcel, Comprehensive Plan with MAZ
After I pointed out to the Lowndes County PIO and Clerk that the county was apparently in violation of the Georgia Open Records Act (GORA) by not returning the board packet within three days, they sent it at 7PM on Saturday. The packet is on the LAKE website. However, the packet includes no information about this item beyond the agenda sheet, which says:
HISTORY, FACTS AND ISSUES: At the direction of the Commission, staff has worked with the County Attorney to prepare a purchase agreement that will provide for Lowndes County to purchase 41.543 acres of property on Highway 122 inclusive of development costs incurred by the current owners and as reflected in the agreement, for the purpose of protecting Moody Air Force Base from encroachment.
It doesn't say where that 41.543 acres is. But the Lowndes County Tax Assessors online web pages and map find it as 7404 E HWY 122, 2.4 miles north of Moody AFB. Continue reading →