Two presentations the Lowndes County Commission will hear tomorrow morning: on Broadband and Fire Prevention. That's at the Work Session. Tomorrow evening there will be a Proclamation on Operation Greenlight, whatever that is.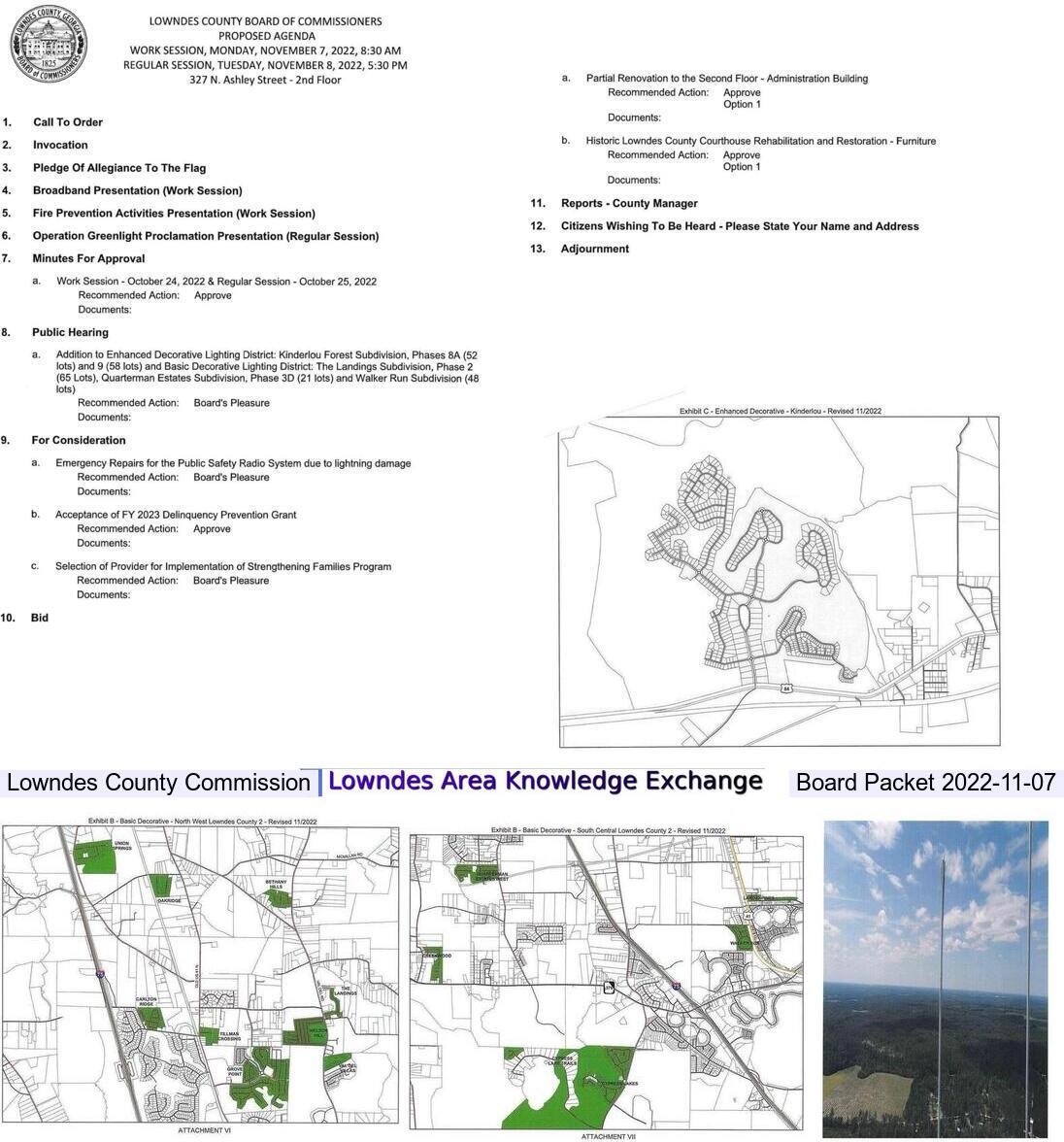 Collage @ LCC Packet 2022-11-07
Most of the board packet consists of details on Enhanced and Basic Decorative Lighting Districts and bids for aspects of renovation of the historic Lowndes County Courthouse.
There are also items on repairing lightning damage to the Public Safety Radio System, a grant acceptance, and a service provider. Continue reading →