Nancy Hobby recused herself before the lengthy discussion of the one ZBOA case for August 2019, which was actually in Lowndes County, VAR-2019-09 — Tycor Farms (6734 Georgia Highway 376, Lake Park) Request for a variance…. or 6530 GA 376, according to a followup letter from the applicant's representative.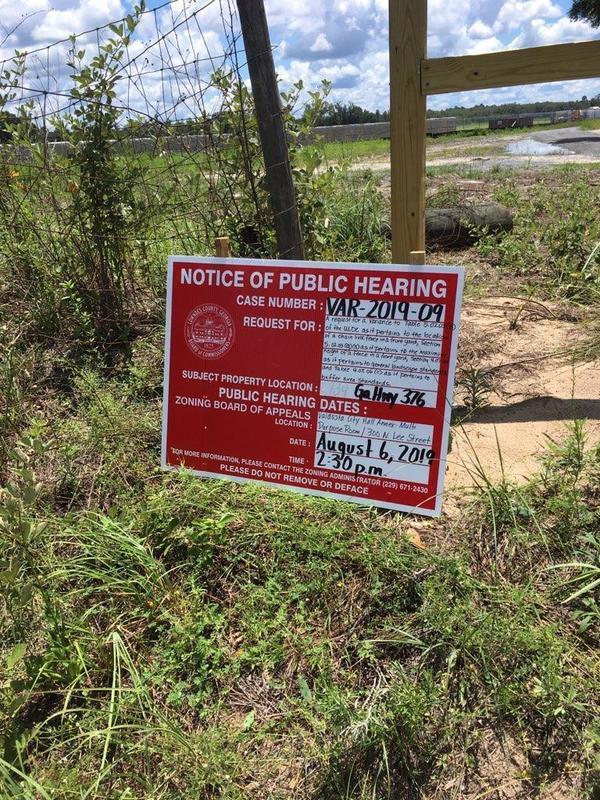 Photo: Gretchen Quarterman, Notice Sign
There was still nothing about the wetlands around the place, leading to Enoch Creek, then into the Alapahoochee River, into the Alapaha, the Suwannee, and on to the Gulf.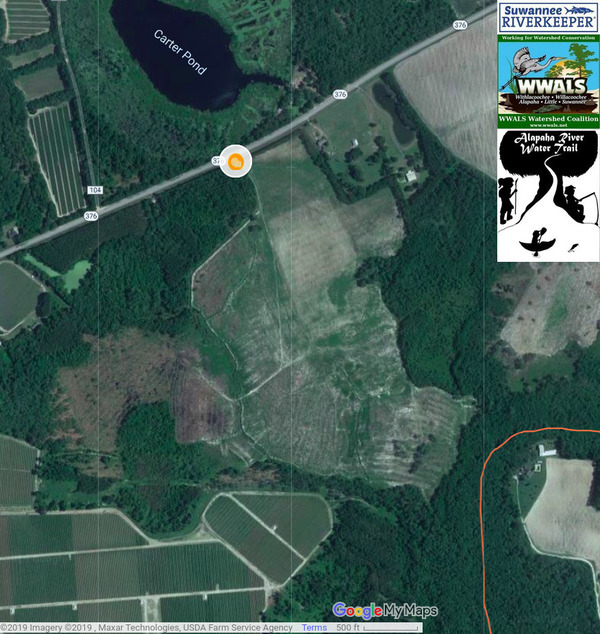 Map: John S. Quarterman, from WWALS Alapaha River Water Trail Map.
However, the likely wetlands seem to be along the eastern edge of the cleared area, so one can guess the solar panels are not going there.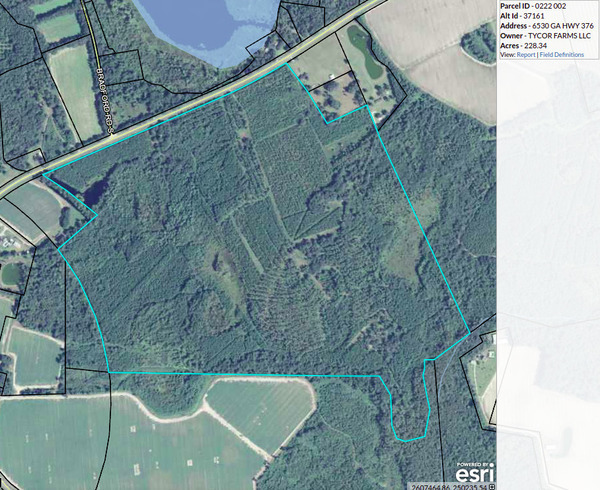 Map: Lowndes County Tax Assessor, Parcel 0222 002, Tycor Farms LLC, 6530 GA HWY 376, Lake Park, GA 31636.
Nobody from the audience spoke for or against the application. The result was: Continue reading →