Update 2023-09-16: by WWALS, Videos: Quarterman Road rezoning unanimously denied @ LCC 2023-09-12.
After five local residents spoke against and nobody for, the Lowndes County Commission unanimously denied the inappropriate 2.5-acre rezoning REZ-2023-04 on Quarterman Road.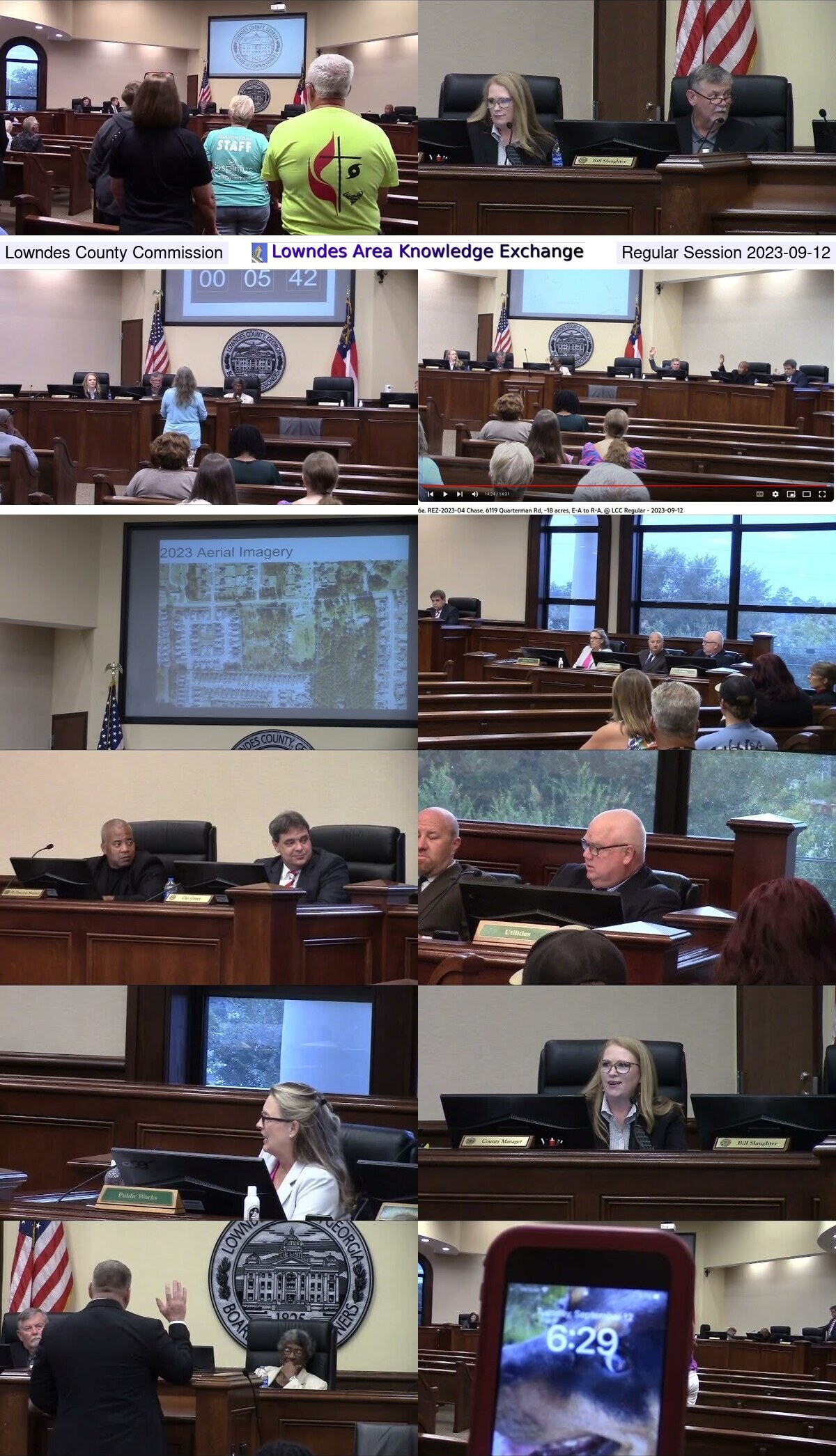 Collage @ LCC 12 September 2023
Then after Roy Copeland spoke for the R-21 rezoning REZ-2023-10 on Mt. Zion Church Road and nobody spoke against, the Commissioners unanimously approved that one.
They unanimously approved almost everything else, including appointing Dr. Anthony Johnson to the Lowndes County Board of Health. The Family Medicine Dr. Johnson; not the eye doctor, although we only know that because LAKE filed an open records request for the board packet and published the results.
The exception was 7.b. Hamilton Green Acceptance of Water – Sewer Infrastructure. Continue reading →