This morning the Lowndes County Commission spent 3 minutes discussing insurance, mostly about defensive driving to get rates down. And 2 minutes discussing the previously-tabled 6.a. REZ-2022-13 Hunter Property, which seems to be really for 2 acres, not 7 acres. Rezoning notice signs are posted on both adjacent roads. The whole meeting took seven minutes.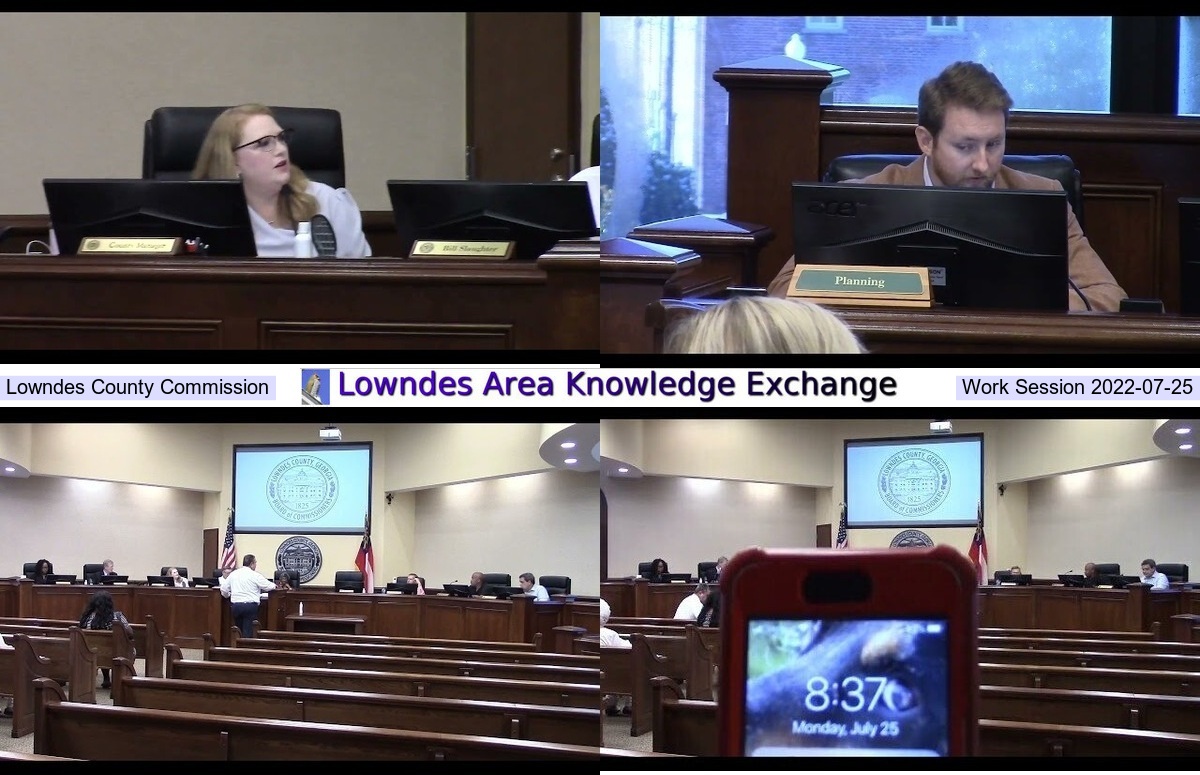 Library, rezoning, insurance, seven minutes
They vote 5:30 PM Tuesday evening, July 26, 2022.
Below are links to each LAKE video of each agenda item of this morning's meeting, with a few notes by Gretchen Quarterman, followed by a LAKE video playlist. See also the Continue reading →