Before tonight's vote on Moody Housing on Val Del Road,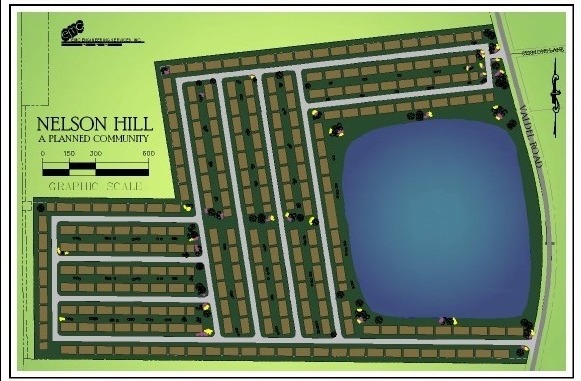 maybe somebody should review these administrative waivers from county staff for Nelson Hill, one for the minimum lot size, and the other for setbacks for the lots along the "lake". I haven't yet found who waived the requirement for condominiums, or for their fronts to be staggered, or for them to be at least 1800 square feet, or the traffic calming measures, or how all this fits the submitted site plans, nor for that matter what happened to the gate or guards or the road connecting to Grove Point. Maybe you can find those things in the materials about Nelson Hill received in response to an Open Records Request. If staff can waive all these things without any of them coming up again for a vote before the elected Commission in a public hearing, why do we have the elected Commissioners vote in the first place?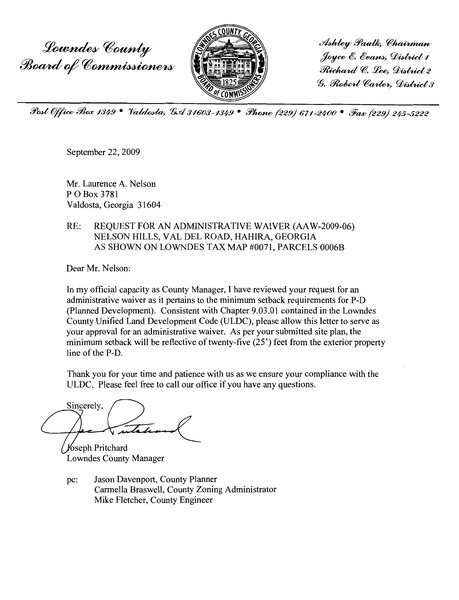 Here's a waiver for lot setbacks next to the pond by Joe Pritchard "In my official capacity as County Manager", 22 September 2009, for AAW-2009-06.
Here's a waiver for minimum lot sizes by Jason Davenport, County Planner, 18 July 2011, for AAW-2011-16:
Good afternoon. Based on recent questions from multiple parties regarding Nelson Hill we thought it best to respond in writing to all. For us the question is "Will the County require a minimum lot size in Nelson Hill?" and our answer is Continue reading →