Two presentations the Lowndes County Commission will hear tomorrow morning: on Broadband and Fire Prevention. That's at the Work Session. Tomorrow evening there will be a Proclamation on Operation Greenlight, whatever that is.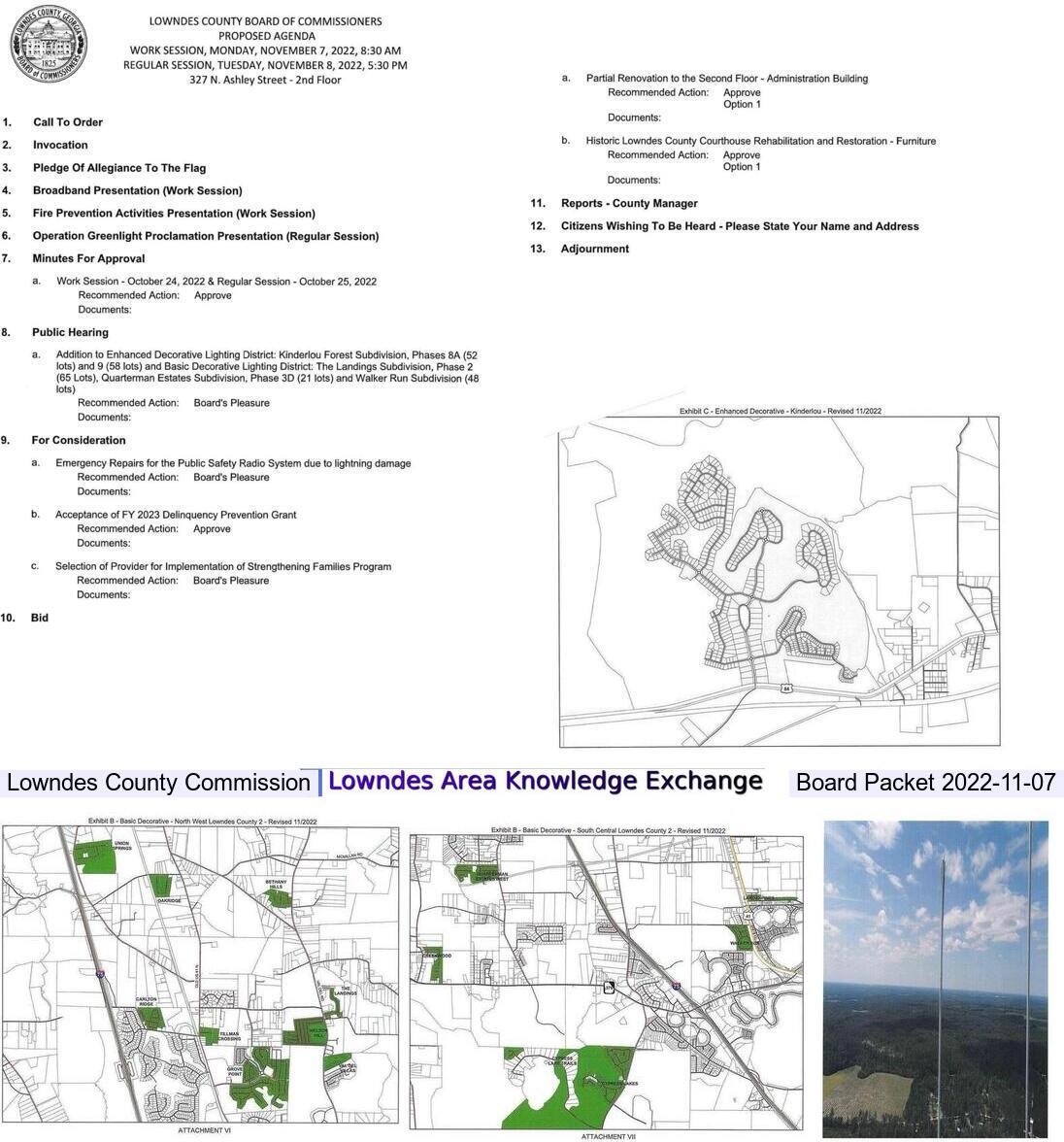 Collage @ LCC Packet 2022-11-07
Most of the board packet consists of details on Enhanced and Basic Decorative Lighting Districts and bids for aspects of renovation of the historic Lowndes County Courthouse.
There are also items on repairing lightning damage to the Public Safety Radio System, a grant acceptance, and a service provider.
There's a negative number in there because at least one of those items gets repaid from a grant. If the county prepared a table like the above, they could account for that.
Here is the agenda. The board packet, received in response to a LAKE open records request, is on the LAKE website.
LOWNDES COUNTY BOARD OF COMMISSIONERS
PROPOSED AGENDA
WORK SESSION, MONDAY, NOVEMBER 7, 2022, 8:30 a.m.
REGULAR SESSION, TUESDAY, NOVEMBER 8, 2022, 5:30 p.m.
327 N. Ashley Street – 2nd Floor
-jsq
Investigative reporting costs money, for open records requests, copying, web hosting, gasoline, and cameras, and with sufficient funds we can pay students to do further research. You can donate to LAKE today!
Short Link: