Papers forged, fire and oil leak into the Hudson River, fracked methane pipeline planned next door, oh, yet built on a fault line, and people are surprised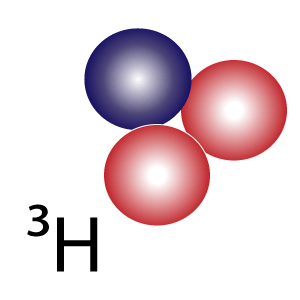 there's radioactive tritium leaking from Entergy's Indian Point nuclear plant? Just like at Plant Farley on the Chattahoochee River, Plant Hatch on the Altamaha River and Plant Vogtle on the Savannah River? How about surprised if there are any nukes that don't leak tritium?
AP, 6 February 2016, Radioactive Material Found in Groundwater Below Nuke Plant,
An apparent overflow at a nuclear power plant north of New York City spilled highly radioactive water into an underground monitoring well, but nuclear regulators said the public isn't at risk.

Officials at the Indian Point Energy Center in Buchanan, 40 miles north of Manhattan, reported on Friday that water contaminated by tritium leaked into the groundwater under the facility. The contamination has remained contained to the site, said Democratic Gov. Andrew Cuomo, who ordered the state's environmental conservation and health departments to investigate.

"Our first concern is for the health and safety of the residents close to the facility and ensuring the groundwater leak does not pose a threat," Cuomo said Saturday in a statement.

The leak occurred after a drain overflowed during a maintenance exercise while workers were transferring water, which has high levels of radioactive contamination, said Neil Sheehan, a spokesman for the Nuclear Regulatory Commission. Normally, a sump pump would take the water and filter it into another treatment system, but the pump apparently was out of service, Sheehan said. After the drain overflowed, the water seeped out of the building into the groundwater.
It's not like it's the first time, neither there nor elsewhere:
There has been a history of groundwater contamination at Indian Point. A federal oversight agency issued a report after about 100,000 gallons of tritium-tainted water entered the groundwater supply in 2009, and elevated levels of tritium also were found in two monitoring wells at the plant in 2014. Officials said then the contamination likely stemmed from an earlier maintenance shutdown.

An Associated Press investigation in 2009 showed three-quarters of America's 65 nuclear plant sites have leaked tritium, a radioactive form of hydrogen that poses the greatest risk of causing cancer when it ends up in drinking water.
Happy Valentine's Day, New York City! David Gutierrez, Natural News, 14 February 2016, Massive leak at nuclear facility in New York causes 65,000% increase in radioactivity of ground water,
Predictably, Entergy and the NRC both tried to downplay the seriousness of the tritium leak. They both noted that the groundwater beneath Indian Point is not upstream of any drinking water supplies. And while the water flows directly in the Hudson River, which then flows through New York City and Jersey City, Entergy claimed that "there is no health or safety consequence to the public."

The NRC parroted this line, claiming that the river would dilute the tritium into insignificance and noting that the amount released was far below federal limits.
SNAFU. William Opalka, RTO Insider, 14 February 2016, NRC: No Further Leakage at Indian Point, Radiation Levels Continue to Fluctuate,
Levels "of tritium will rise and fall, and that is to be expected," Entergy spokesman Jerry Nappi said.
So if it's not still leaking, yet radiation levels in the test wells continue to rise and fall, that sounds like there's a plume of radioactive tritium spreading in the groundwater.
All that plus both Indian Point 2 and Indian Point 3 have been down as recently as December 2015, so the purported always-up baseload capacity feature of nuclear plants isn't, really.
Not the first or last time for falsifying records, either. Diane Turco, Cape Cod Times, 15 February 2016, Make Entergy pay fines, then shut down Pilgrim,
As you reported Feb. 11, an Entergy security officer at Pilgrim falsified 200 records for two years while on fire watch to compensate for "inoperable fire suppression," a clear example of NRC's seriously flawed oversight.

As a corporation with a long history of ineptitude and dishonesty, Entergy must be held accountable and render the $28 million fine.

Three of the worst-operating reactors are owned and operated by Entergy: Pilgrim and Arkansas I and II. Entergy's Indian Point, 35 miles north of New York City, is under heavy attack by Gov. Andrew Cuomo, who calls for its closure because of the serious public safety threat. Vermont fought Entergy over the dangers at Vermont Yankee. For years, Vermont Gov. Peter Shumlin called for its closing as Entergy officials lied, under oath, denying the existence of underground pipes leaking tritium, strontium-90, and cobalt-60. Last December, an employee at Entergy's Waterford 3 reactor in Louisiana falsified fire safety records for 10 months before he was caught.

There are documented violations upon violations. With the NRC captured by the nuclear industry, where is the accountability?

When Entergy states its principle is to "commit and adhere to trust, honesty and integrity," we don't believe it. Make it pay. Then shut Pilgrim down.

Diane Turco Harwich

— The writer is director of Cape Downwinders.
How about we shut them all down? The RTO story continues:
New York Gov. Andrew Cuomo has ordered a joint investigation by the Public Service Commission and the departments of Health and Environmental Conservation. He again called for the plant's closure.

"This failure continues to demonstrate that Indian Point cannot continue to operate in a manner that is protective of public health and the environment," the governor said in a letter to the PSC.
And since Southern Company's new Plant Vogtle nuke boondoggle on the Savannah River is only happening because SO isn't paying for it, we are, let's shut those new ones down before they start up.
And no new fossil fuel projects by wholly-industry-captured FERC or its stepsisters FE or MARAD, either: no more fracking, no new pipelines, no LNG export!
We know how to go straight to wind and solar power. Let the sun rise!
-jsq
Short Link: