Update 2021-11-08: Videos: Comprehensive Plan Update Public Hearing 2 @ LCC 2021-10-26.
Here is the almost-completed Lowndes County Character Area Map for tomorrow's Public Hearing to Review and Transmit the 2021 Comprehensive Plan Update. It does not look like the Character Areas have changed much.
Still, if you care, be there.
When: 5:30 PM, Tuesday, October 26, 2021
Where: 327 N. Ashley Street, 2nd Floor Commission Chamber, Valdosta, GA 31601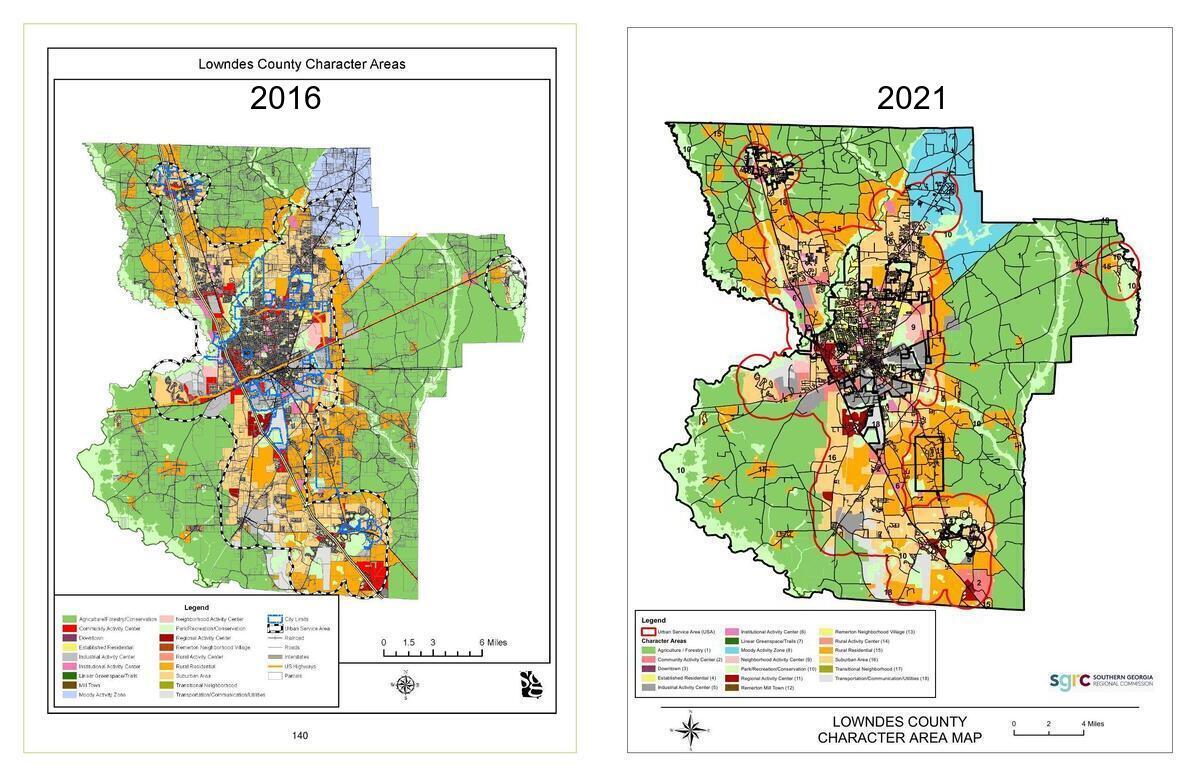 2016 and 2021 Lowndes County Character Area Maps
Thanks to Elizabeth Backe of SGRC, who wrote this morning:
The most recent version of the comp plan update is located on our website here, however there is one additional update that our web team has not yet uploaded. This item is for each of the work programs and it is the completion of an electric vehicle report. I anticipate them uploading this today. The Character Area map is located in the Appendix of the plan.
More specifically, this is the draft I picked up from that SGRC web page.
That entire plan is now on the LAKE website, with images of each page:
http://www.l-a-k-e.org/govt/loco/2021-10-26–public-hearing-comprehensive-plan
This is the map from page 128: Continue reading →