Update 2021-11-08: Videos: Comprehensive Plan Update Public Hearing 2 @ LCC 2021-10-26.
All of the speakers at the Comprehensive Plan Stakeholder Meeting were opposed to moving the Suburban Area line farther north on the Character Area Map. They presented cogent reasons, such as they live up there and aren't going to sell, there are already 750 lots available for sale while it took a decade for Nelson Hill's 500 lots to sell, and the county should be looking out for its people and preserving much of the county for the next 50 years.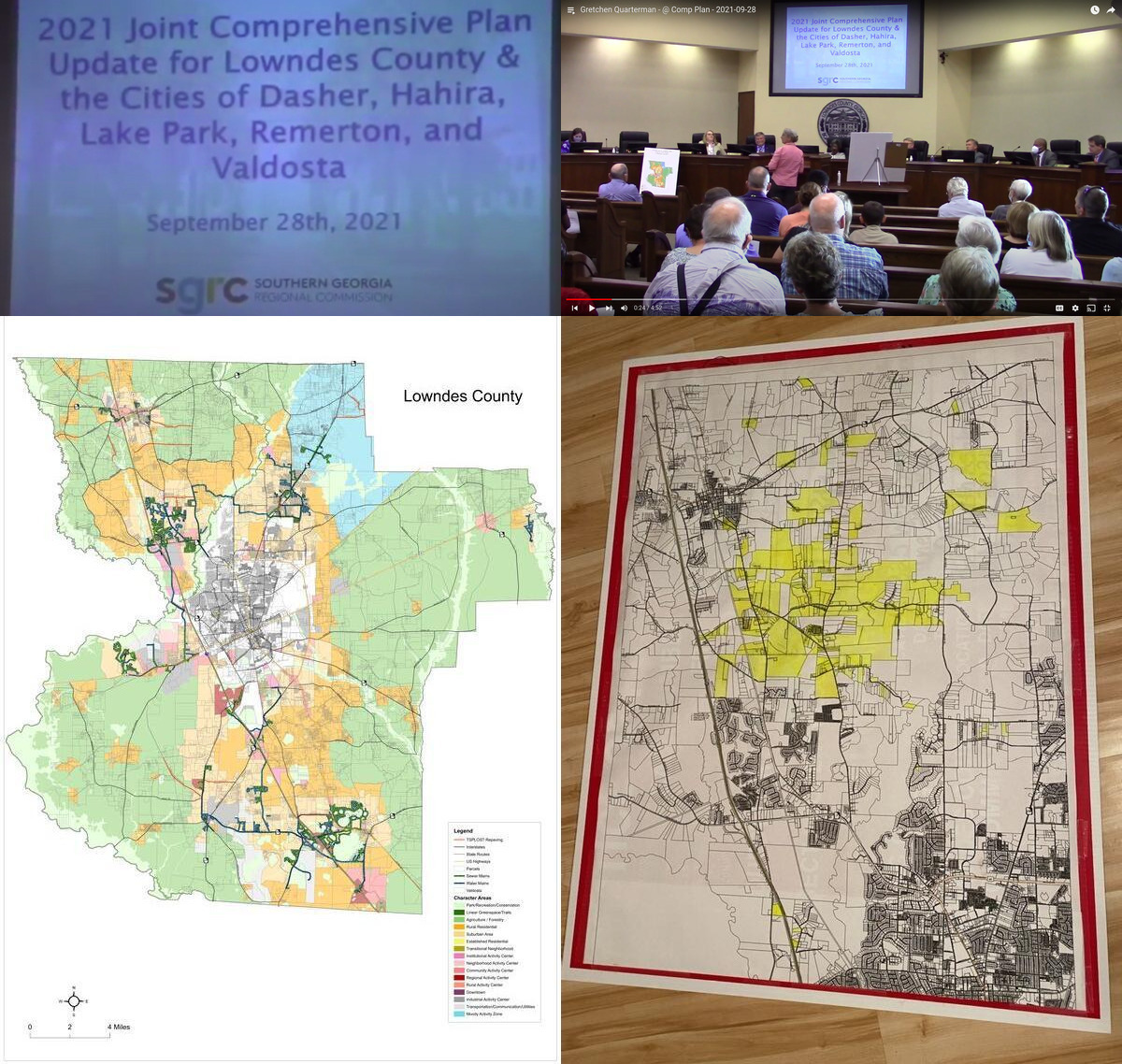 Comprehensive Plan Update, Crowd, Lowndes County Character Areas, Map of those opposed to changing Character Areas
Most of the Commissioners acted like further development northwest in the county is a force of nature over which they have no control, and expressed more concern for developers and investors than for the room full of people in front of them or the 900 petition signatories opposed.
Here are links to each LAKE video of each speaker with copious notes, followed by a LAKE video playlist. There was no agenda. The lowndescounty.com online calendar had only a title, Comprehensive Plan Stakeholder Meeting, date, time, and place, with no agenda. The draft minutes are sketchy, omitting key points such as the Dorfman report, but you can find that report below.
Here's a LAKE video playlist:

Videos: Many objections at Comprehensive Plan Stakeholder Meeting @ LCC Comp Plan 2021-09-28
Valdosta, Lowndes County, Georgia.
Videos by Gretchen Quarterman for Lowndes Area Knowledge Exchange (LAKE),
If the millions of dollars already allocated for paving county roads is for the people who live there, as the Lowndes County Chairman said, why are they being built to state highway standards and why do they need 80-foot rights of way? Why is another million-dollar water main needed to "close the loop" when the county already did that several years ago? Could these things be, as one Commissioner suggested, to promote development? Seems likely, since another Commissioner kept noting he expects the county population to about double in 40 years.
The County started the sprawl up Val Del Road back in 2007 when it ran county water and sewer up there for the Nelson Hill subdivision. Then county staff gave waivers on lot setbacks and lot sizes without running those through the Planning Commission or holding any public hearings. Add all the new roads and the water main and the county is the main force pushing development northwest.
-jsq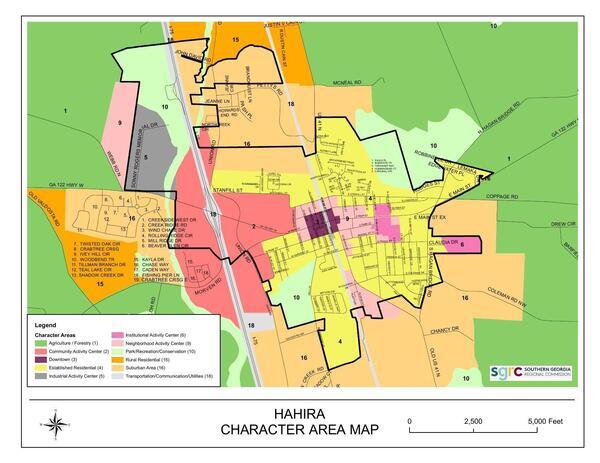 Hahira Character Area Map, courtesy Elizabeth Backe, SGRC
PDF

Dasher Character Area Map, courtesy Elizabeth Backe, SGRC
PDF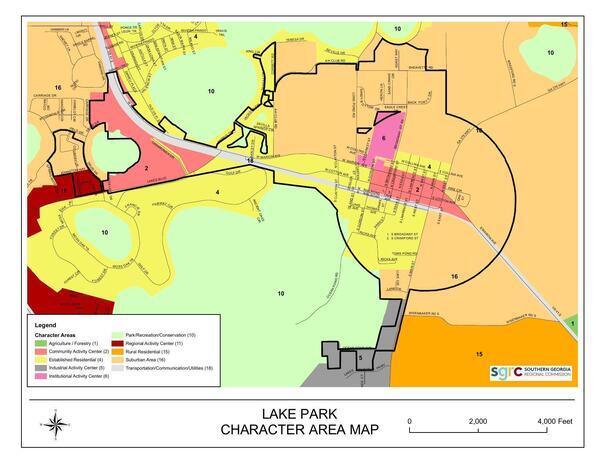 Lake Park Character Area Map, courtesy Elizabeth Backe, SGRC
PDF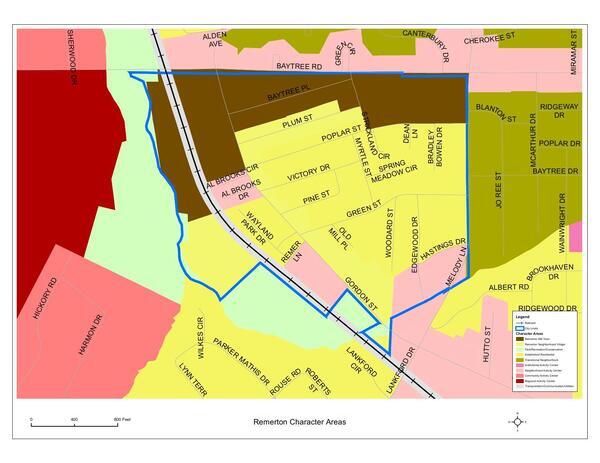 Remerton Character Area Map, courtesy Elizabeth Backe, SGRC
PDF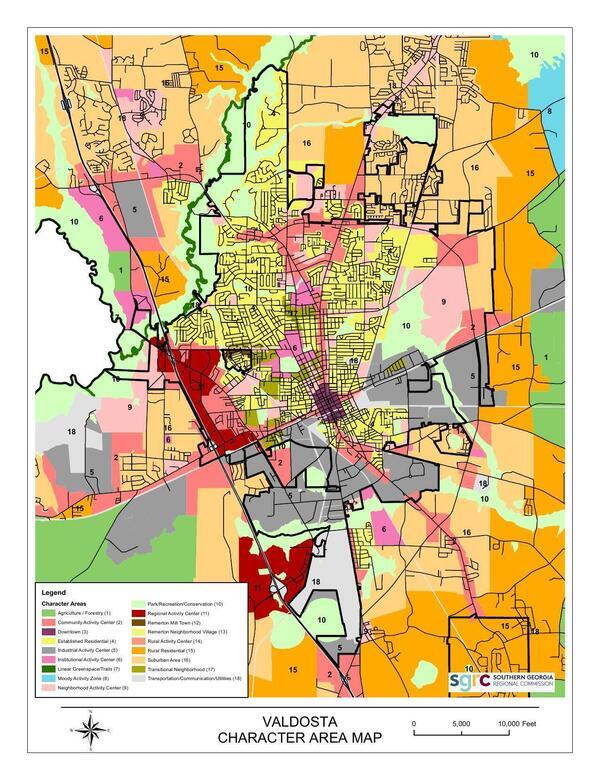 Valdosta Character Area Map, courtesy Elizabeth Backe, SGRC
PDF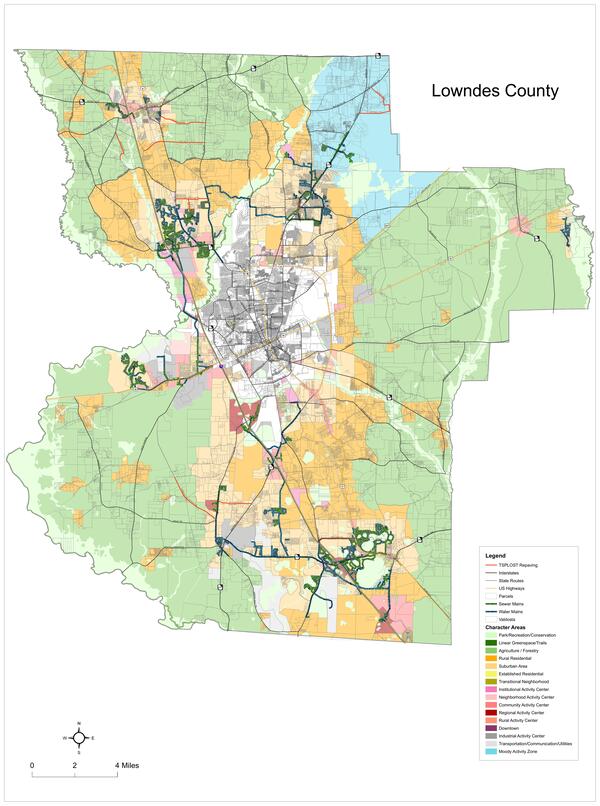 Unfinished Lowndes County Character Area Map, courtesy Lowndes County Planner JD Dillard
PDF
Investigative reporting costs money, for open records requests, copying, web hosting, gasoline, and cameras, and with sufficient funds we can pay students to do further research. You can donate to LAKE today!
Short Link: