Update 2021-11-08: Videos: Comprehensive Plan Update Public Hearing 2 @ LCC 2021-10-26.
All of the speakers at the Comprehensive Plan Stakeholder Meeting were opposed to moving the Suburban Area line farther north on the Character Area Map. They presented cogent reasons, such as they live up there and aren't going to sell, there are already 750 lots available for sale while it took a decade for Nelson Hill's 500 lots to sell, and the county should be looking out for its people and preserving much of the county for the next 50 years.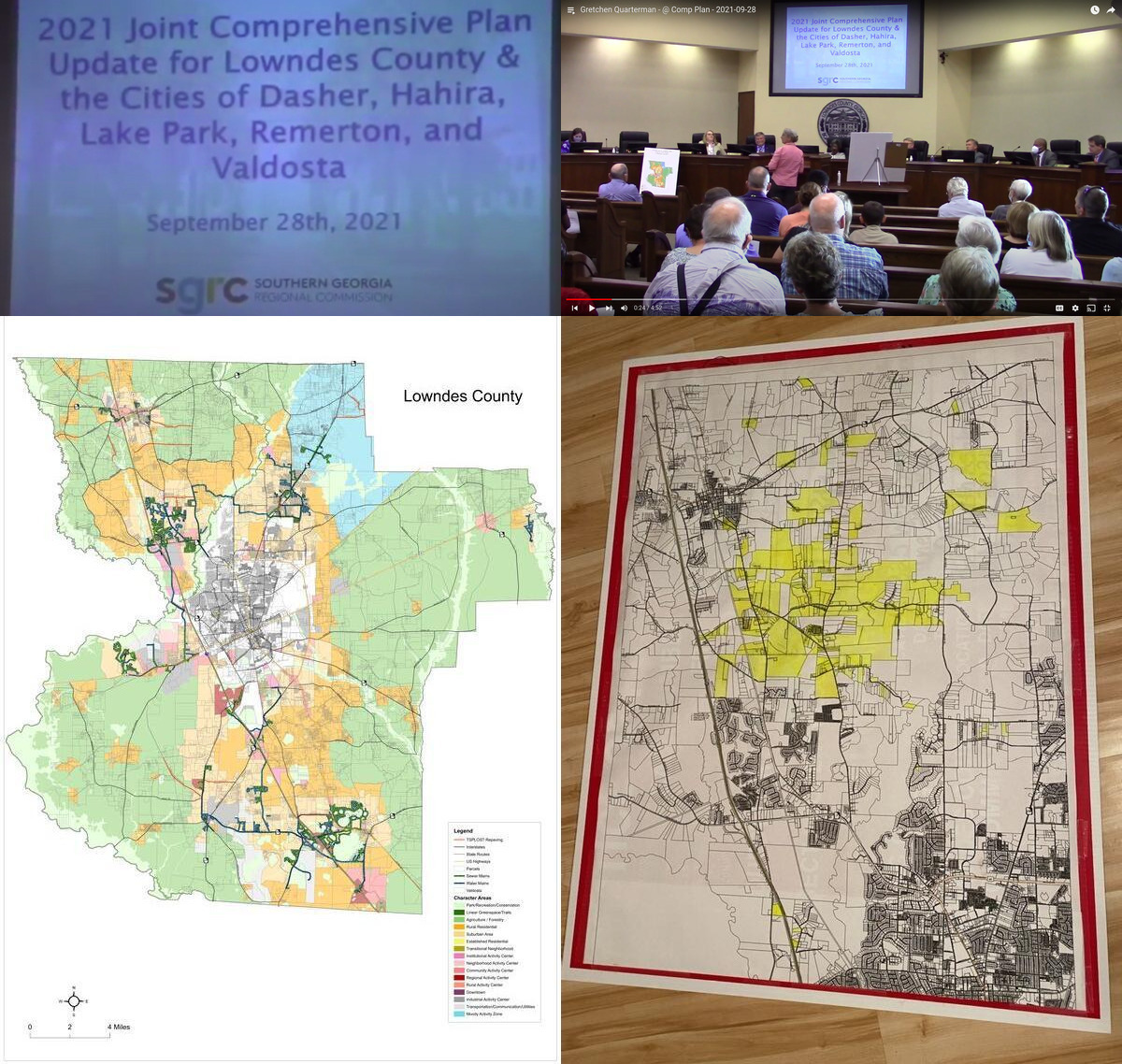 Comprehensive Plan Update, Crowd, Lowndes County Character Areas, Map of those opposed to changing Character Areas
Most of the Commissioners acted like further development northwest in the county is a force of nature over which they have no control, and expressed more concern for developers and investors than for the room full of people in front of them or the 900 petition signatories opposed.
Here are links to each LAKE video of each speaker with copious notes, followed by a LAKE video playlist. There was no agenda. The lowndescounty.com online calendar had only a title, Comprehensive Plan Stakeholder Meeting, date, time, and place, with no agenda. The draft minutes are sketchy, omitting key points such as the Dorfman report, but you can find that report below. Continue reading →