Nobody spoke for or against the one rezoning, 6.a. REZ-2023-02 Thomas Property, Madison Hwy, R-1 to R-A, ~10 acres, which passed unanimously. Everything else also passed unanimously.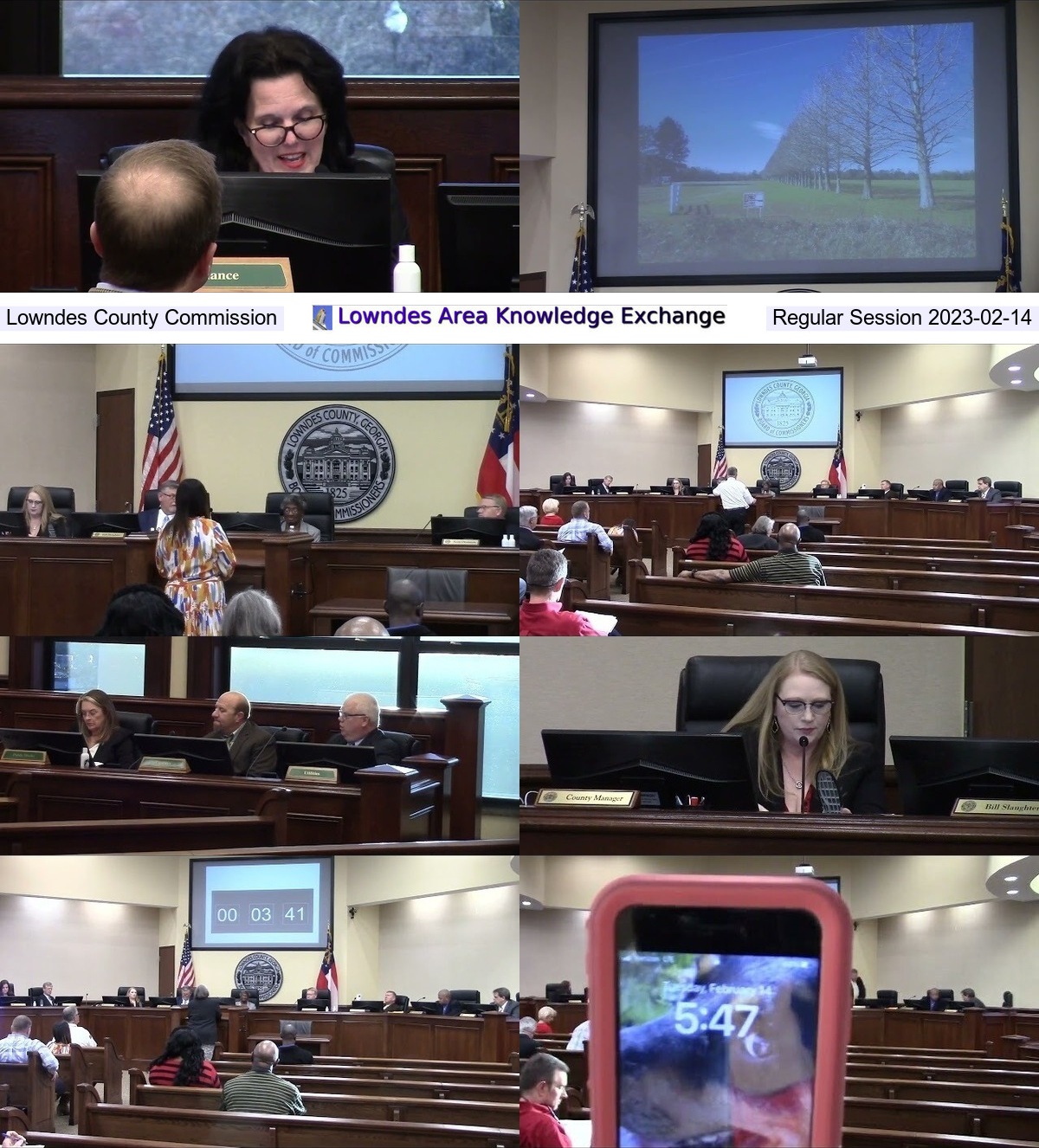 Collage @ LCC 14 February 2023
There was one Citizen Wishing To Be Heard, but it never became clear what Karen Carlisle was talking about, nor who "we" was on behalf of which she was asking.
Below are links to each LAKE video of each agenda item, with a few notes by Gretchen Quarterman, followed by a LAKE video playlist.
See also Continue reading →