Update 2023-01-13: Survey, petition, letters, speak against conmmercial development on GA 122 at Skipper Bridge Road.
That's sixteen days before the January 24th Public Hearing about the proposed rezoning for a Dollar General at GA 122 and Skipper Bridge Road by the Lowndes County Commission.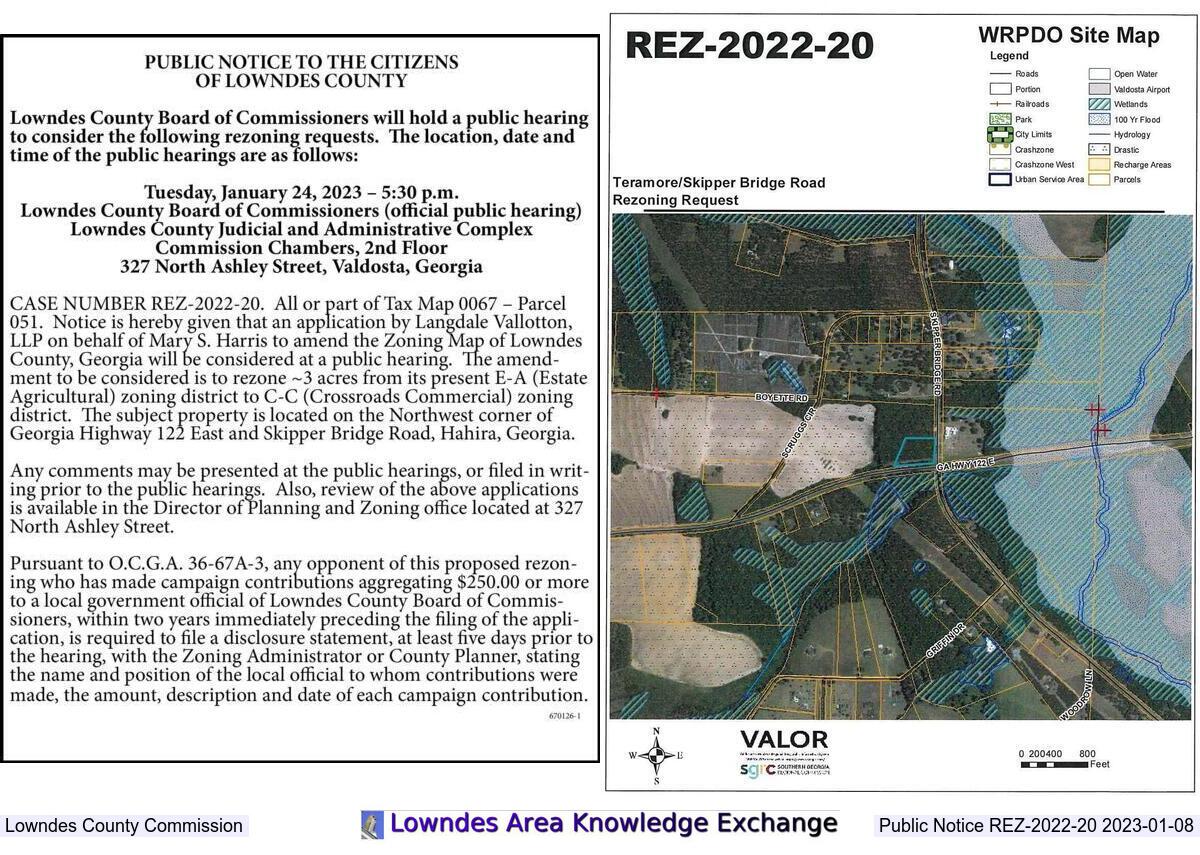 Public Notice and Future Development Map, REZ-2022-20, GA 122 @ Skipper Bridge Road
Which appears to be sufficient notice according to O.C.G.A. 36-66-4(a): "A local government taking action resulting in a zoning decision shall provide for a hearing on the proposed action. At least 15 but not more than 45 days prior to the date of the hearing, the local government shall cause to be published within a newspaper of general circulation within the territorial boundaries of the local government a notice of the hearing. The notice shall state the time, place, and purpose of the hearing."
The notice says opponents of the rezoning have to file a disclosure report about campaign contributions. The same law, O.C.G.A. 36-67A-3 (2010) says the applicant must also file a disclosure report. I will include a request for that in the LAKE open records request before the January 24th Public Hearing.
Valdosta Daily Times, City and Public Notices, January 8, 2023,
PUBLIC NOTICE TO THE CITIZENS OF LOWNDES COUNTY, Continue reading →