You can also write a letter of support. Please send it today before the sentencing hearing 9AM December 18, 2017.
---
Lowndes Area Knowledge Exchange
3338 Country Club Road #L336, Valdosta, GA 31605
www.l-a-k-e.org
lakesubmissions@gmail.com
229-242-0102
December 17, 2017
Hon. Senior Judge Martha Christian
Dawson County Judges Office
25 Justice Way, Suite 4202
Dawsonville, GA 30534
C/o Catherine Bernard
catherine@bernardlawoffices.com
Your Honor,
Nydia Tisdale is an inspiration for everyone who is in favor of the First Amendment, especially citizen journalists such as ourselves. Her years of educating local governments about Georgia's open meetings laws by handing out materials, and of shining a light on local government activities by videoing their meetings, are exemplary and should be emulated, not punished.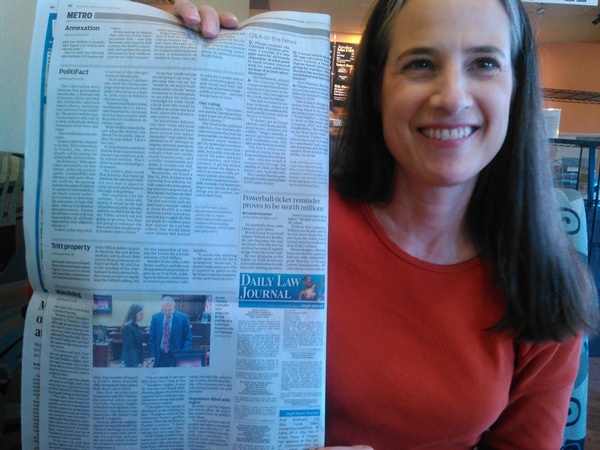 Photo: John S. Quarterman for LAKE, 14 October 2016.
The misdemeanor conviction of Nydia Tisdale makes no sense, since Continue reading →