As expected, the Lowndes County Commission at its Regular Session passed the half million dollar bailout for a developer.
Not expected, they changed the agenda at the beginning of the meeting to approve new Commission district maps and a resolution supporting them, for immediate transmission to the state.
One citizen wishing to be heard spoke about the never ending noise from the 15 month old Arglass factory.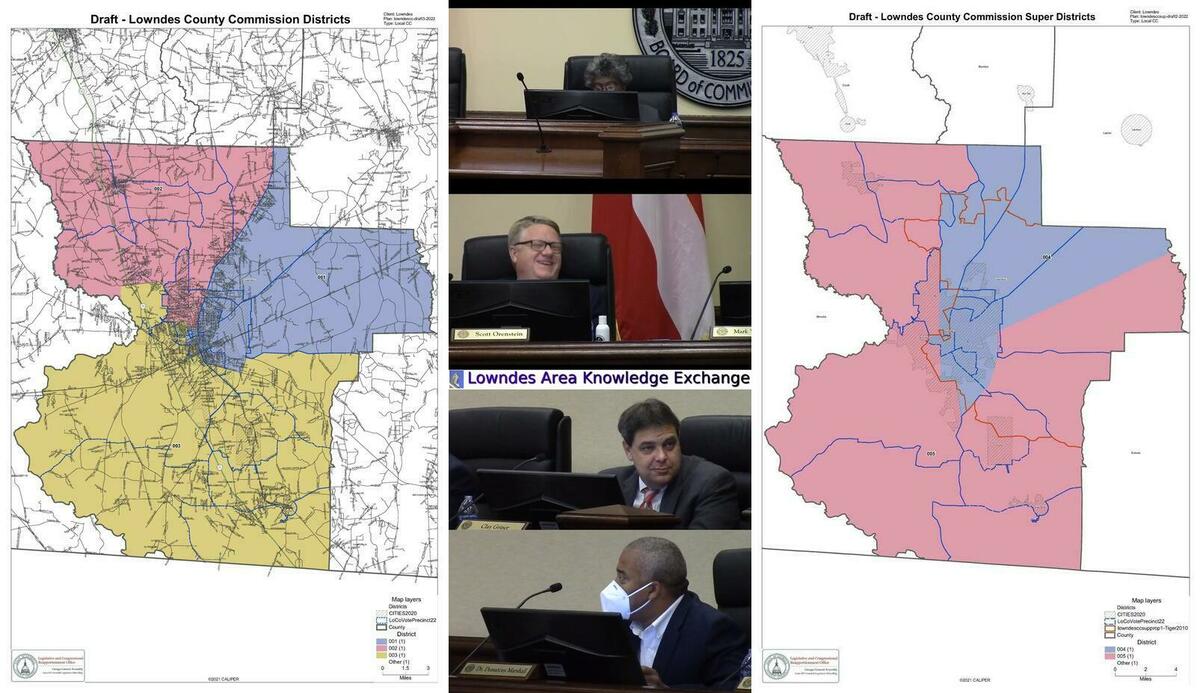 Amendment, Commissioners, New Districts
Developer Bailout
For 5.k. Property Purchase – Building Valdosta, LLC County Manager Paige Dukes said staff acted at the direction of the Commissioners, seeming to distance herself and staff from this action.
Reapportionment
I'm guessing the added agenda item was 5.l..
Vice Chair Joyce Evans, presiding over the meeting in the absence of Chair Bill Slaughter, introduced the agenda change for district reapportionment indicating the Commissioners all already knew this was going to happen.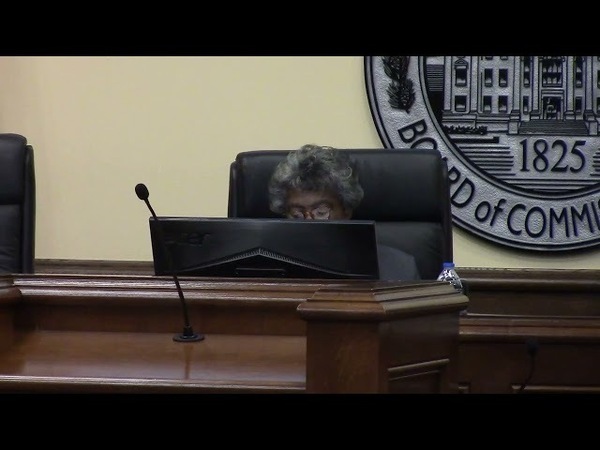 Amendment: Joyce Evans, District 1
Commissioner Demarcus Marshall asked when the people could see these maps. County Manager Paige Dukes said they'd be on the county website the next day. They were not. They turned up the day after that (today), tucked down at the bottom of the Board of Commissioners web page. See New Commission District Maps.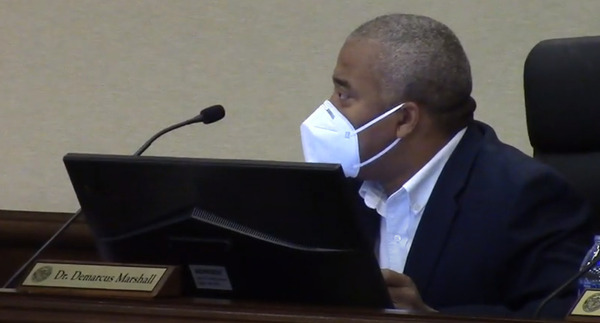 Demarcus Marshall, superdistrict 4
Commissioner Scottie Orenstein did mention that Commissioner Mark Wisenbaker, who was not present, had some reservations about the new map for his District 3.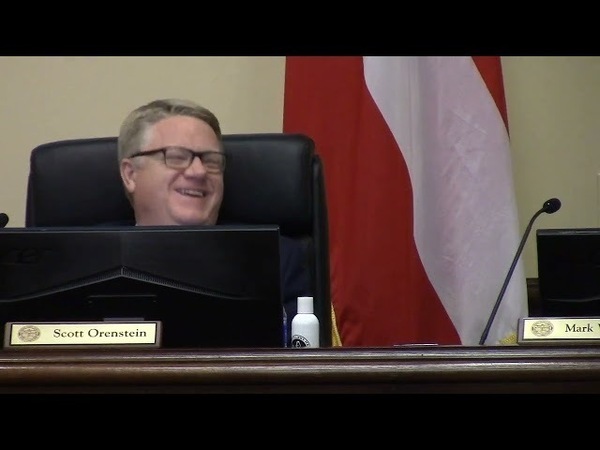 Scottie Orenstein, District 2
Apparently Commissioner Clay Griner was the driving force for the new district lines.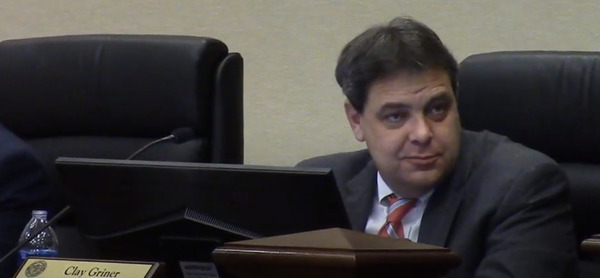 Clay Griner, superdistrict 5
They expect State Senator Russ Goodman to introduce a bill in the legislature Monday to implement this reapportionment. Commissioner Marshall asked when the change would take effect. Answer: immediately.
Citizens Wishing to be Heard – Andrew Phillips
In Citizens Wishing to be Heard, Andrew Phillips, a resident from the Winnwood Circle neighborhood off of US 84, came to the Commission to ask for some action on making the Arglass factory quieter. The factory has been open for approximately 15 months and has, according to Mr. Phillips, emitted a constant noise that can be heard inside homes when the windows and doors are all closed and is disturbing the quality of life in the neighborhood. He said that his father who wears hearing aids can hear the noise without them. There are some days that there is no noise, but the majority of the days the noise is there. He has approached Arglass about it and has email from them but that there is an insufficient understanding of the magnitude of the problem. Arglass built a sound barrier wall but there is no change in the noise. He thinks that this should be addressed by noise ordinance.
Vice Chair Evans invited Mr. Phillips to stay after the meeting to talk with the county manager, so of course the public does not know what was said and whatever it was, it was not on the record.
This type of problem appears to be a direct consequence of the county commission and development authority's mindset of development everywhere and any business is a good business.
Below are links to each LAKE video of each agenda item, followed by a LAKE video playlist. See also the agenda and Why should Lowndes County spend half a million dollars to subsidize a developer? 2022-01-24, and the LAKE videos of the previous morning's Work Session.
Here's a LAKE video playlist:

Videos: Stealth Commission district reapportionment and half million dollar developer giveaway @ LCC 2022-01-25
Lowndes County Commission Regular Session, Valdosta, Lowndes County, Georgia.
Videos by Gretchen Quarterman for Lowndes Area Knowledge Exchange (LAKE).
Videos: Stealth Commission district reapportionment and half million dollar developer giveaway @ LCC 2022-01-25
Here are the new district maps and resolution, which are on the Board of Commissioners website.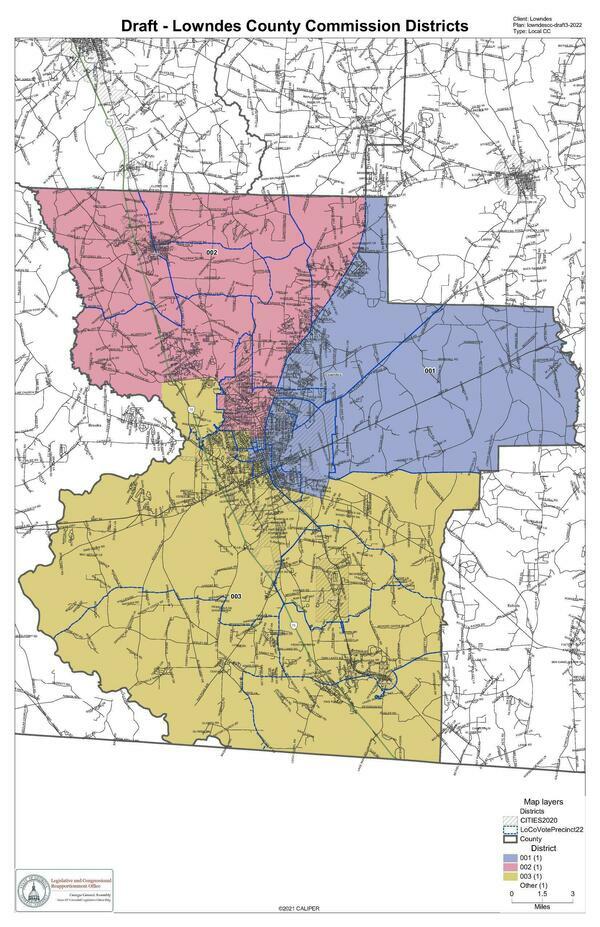 Map: Districts 1, 2, and 3
PDF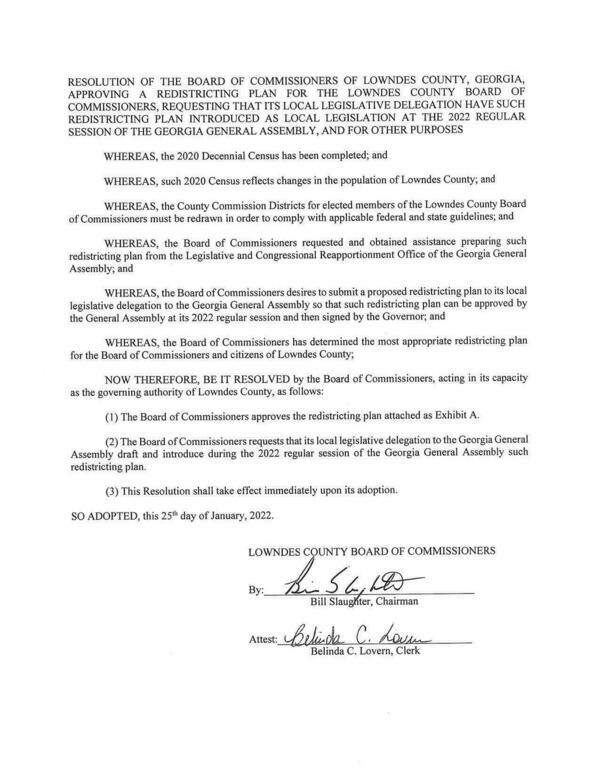 Resolution approving a Redistricting Plan for the Lowndes County Board of Commissioners
PDF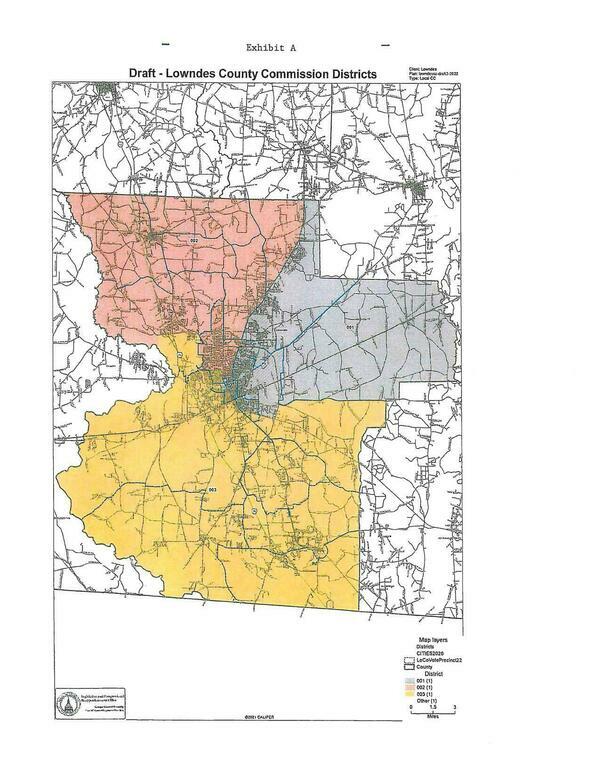 Exhibit A: Map of Districts 1, 2, 3
PDF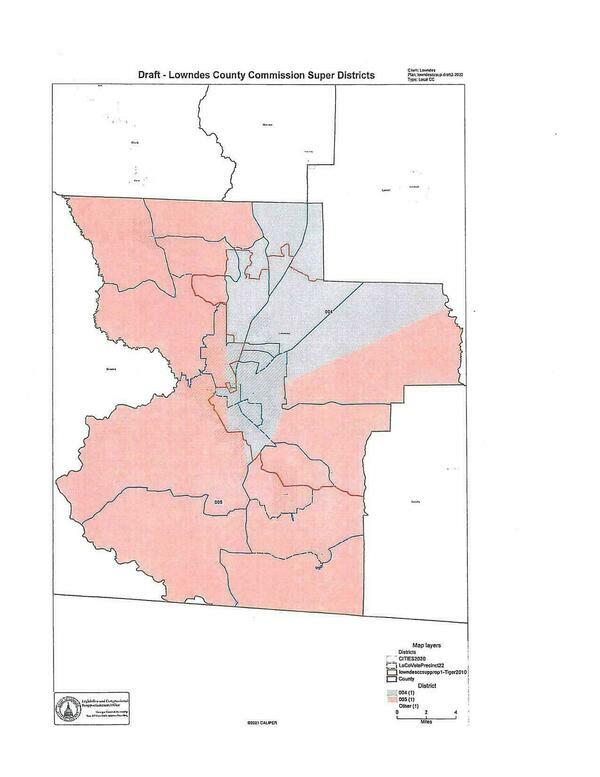 Exhibit B: Map of Districts 4, 5
PDF
-jsq
Investigative reporting costs money, for open records requests, copying, web hosting, gasoline, and cameras, and with sufficient funds we can pay students to do further research. You can donate to LAKE today!
Short Link: