Update 2022-12-20: Videos: Dollar General rezoning tabled, Troupville Nature Park land purchased @ LCC 2022-12-13.
All letters were opposed, of those sent to GLPC or LCC by December 12, 2022, about the rezoning for a Dollar General on GA 122 at Skipper Bridge Road.
Thanks to Lowndes County Planner JD Dillard for sending this correspondence on REZ-2022-20 last Monday in response to an open records request, before I mentioned it in the Lowndes County Commission meeting Tuesday.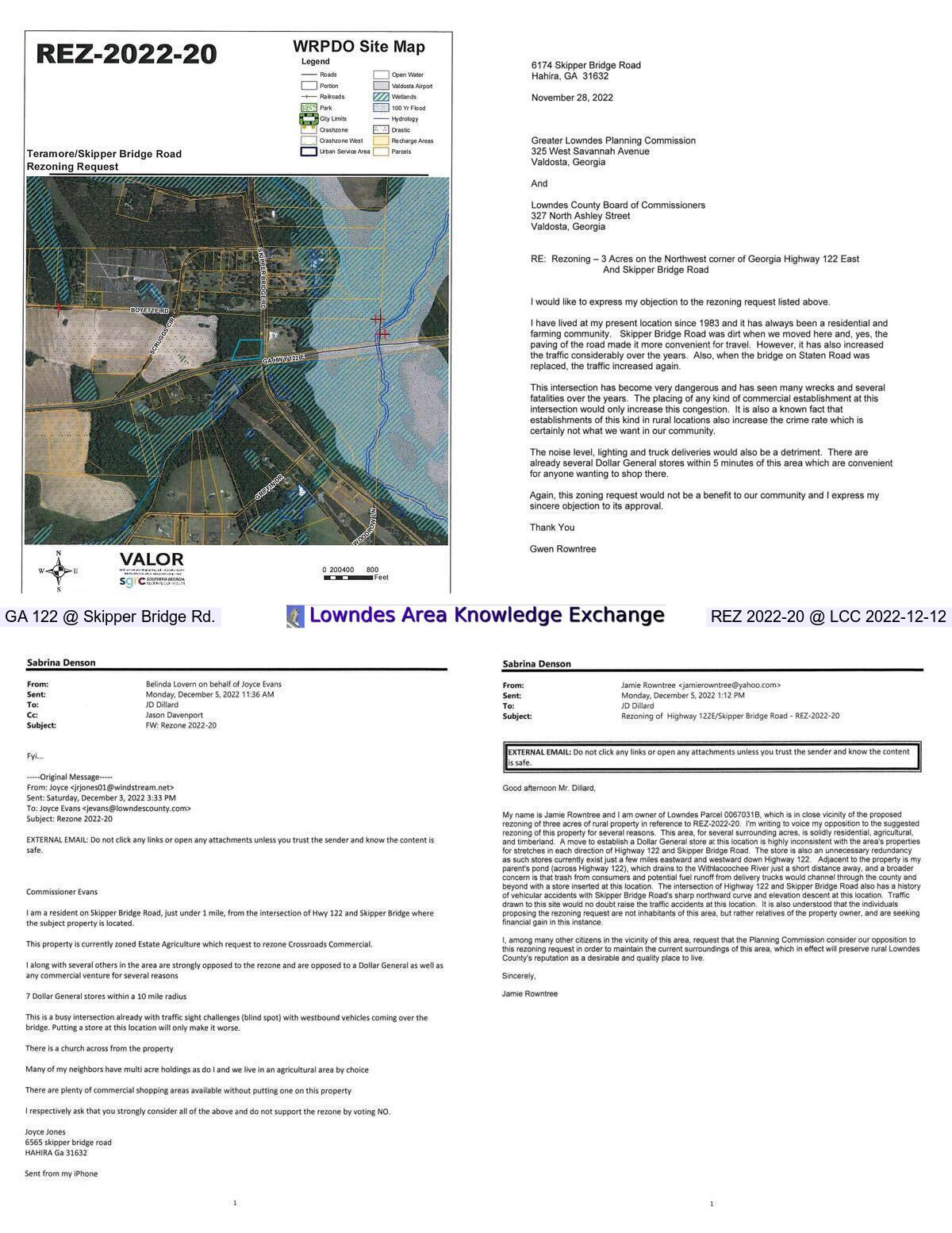 Map, Letters, REZ-2022-20, GA 122 & Skipper Bridge Road
There are letters from Joyce Jones, Jamie Rowntree, and Gwen Rowntree. Gwen Rowntree sent a letter to the Greater Lowndes Planning Commission (GLPC) and followed up with a similar letter to the Lowndes County Commission (LCC).
It appears that while there may be people who have spoken to Commissioners in support of the rezoning, as of Monday a week ago nobody had written in support. All the letters are in opposition.
As you can see, Continue reading →