Update 2023-08-22: Videos: Millage Rate, 3 Alcohol, Animals @ LCC Work 2023-08-21.
Here is the Public Notice Lowndes County posted one week before the millage rate decision, which will happen this Tuesday evening.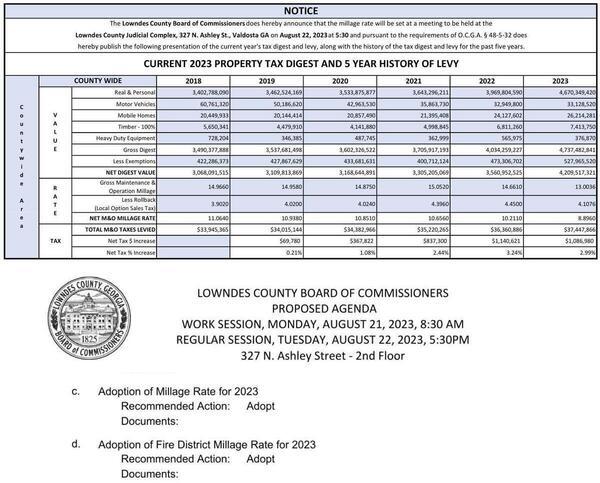 Digest History 2023-08-14 and Agenda for LCC 2023-08-21
They are proposing 8.896 mills, including 1.00 mill for the Industrial Authority and 1.25 mills VLPRA. The total is a reduction of 1.315 mills from 2022.
How can the county afford a 13% reduction in the millage rate? Continue reading →