Update 2023-03-29: Videos: Four Valdosta cases @ GLPC 2023-03-27.
All four Planning Commission cases for tonight are Valdosta cases.

Agenda, cases, GLPC 2023-03-27
Here is the agenda.
Thanks to Valdosta City Planner for sending those board packet items, which are on the LAKE website.
When we get the minutes for the previous GLPC meeting from Lowndes County, we will put that there, too.
Update 2023-03-29: those previous minutes are in the post with the LAKE videos of the most recent GLPC session.
Greater Lowndes Planning Commission ~ Lowndes County ~ City of Valdosta ~ City of Dasher ~
~ City of Hahira ~ City of Lake Park ~ City of Remerton ~
Monday, March 20, 2023 5:30 P.M. Work Session
Monday, March 27, 2023 5:30 P.M. Regular Session
Lowndes County South Health District Administrative Office
325 West Savannah Avenue, Valdosta, Georgia

Call to Order, Pledge and Invocation
Approval of the Meeting Minutes: February 27, 2023

City of Valdosta Cases:

FINAL ACTION by the City of Valdosta Mayor-Council, 216 E. Central Avenue, Valdosta, Georgia, Valdosta City Hall, Council Chambers, 2nd Floor
Thursday, April 6th, 2023, 5:30 p.m.
Point of Contact: Matt Martin – Planning and Zoning Administrator (229) 259-3563

CU-2023-01 Robert Griner, 434 Connell Road CUP for a Moving & Storage business in C-H zoning
VA-2023-03 Anthony Tong, 307 East Jane Street Rezone 0.33 acre from R-P to O-P
VA-2023-04 Stoker Utilities, LLC, N. Forrest Street Ext. Planned Development amendment for a Residential development in R-6 zoning
VA-2023-05 Stoker Development, LLC, 2310 East Park Avenue Rezone 15.94 acres from R-15 & R-P to all R-M

OTHER BUSINESS

ADJOURNMENT
There are more images below.
-jsq
Investigative reporting costs money, for open records requests, copying, web hosting, gasoline, and cameras, and with sufficient funds we can pay students to do further research. You can donate to LAKE today!
http://www.l-a-k-e.org/blog/donate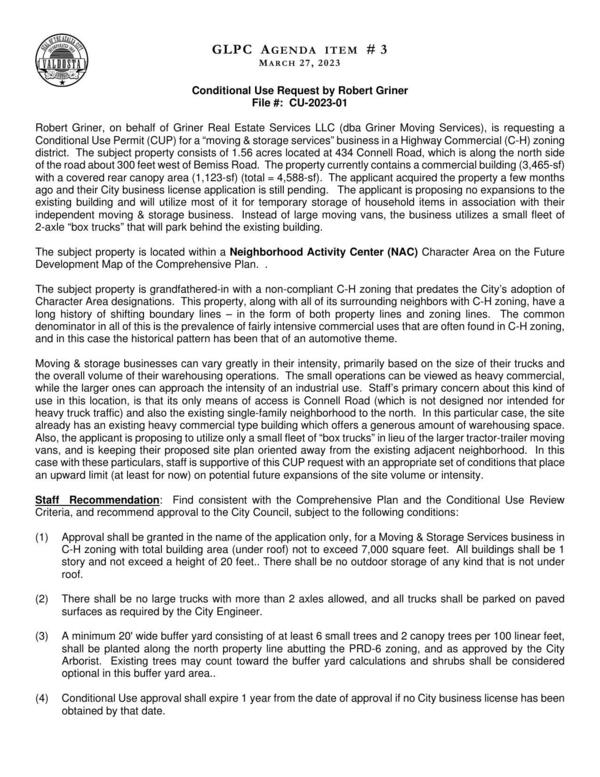 Conditional Use Request for a "moving & storage services" business in a Highway Commercial (C-H) zoning.
PDF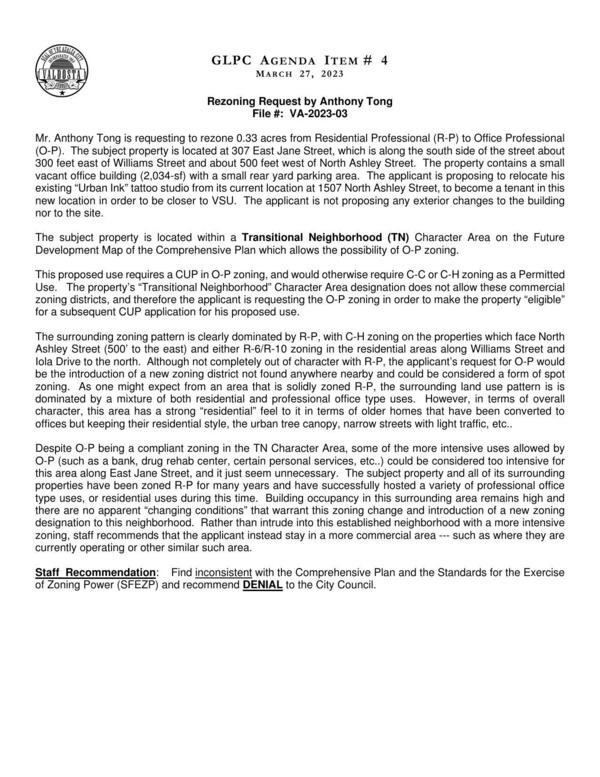 to relocate his existing "Urban Ink" tattoo studio
PDF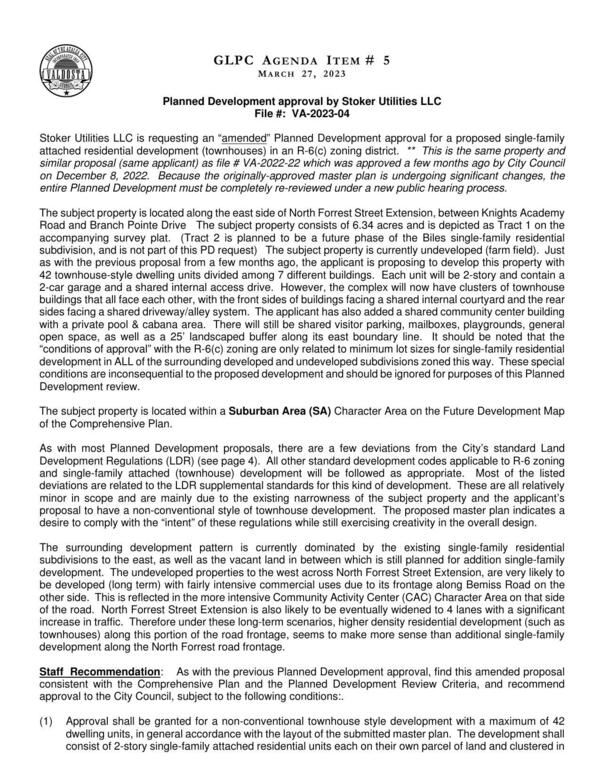 Same as VA-2022-22 appoved 2022-12-08. Because the originally-approved master plan is undergoing significant changes, the entire Planned Development must be completely re-reviewed under a new public hearing process.
PDF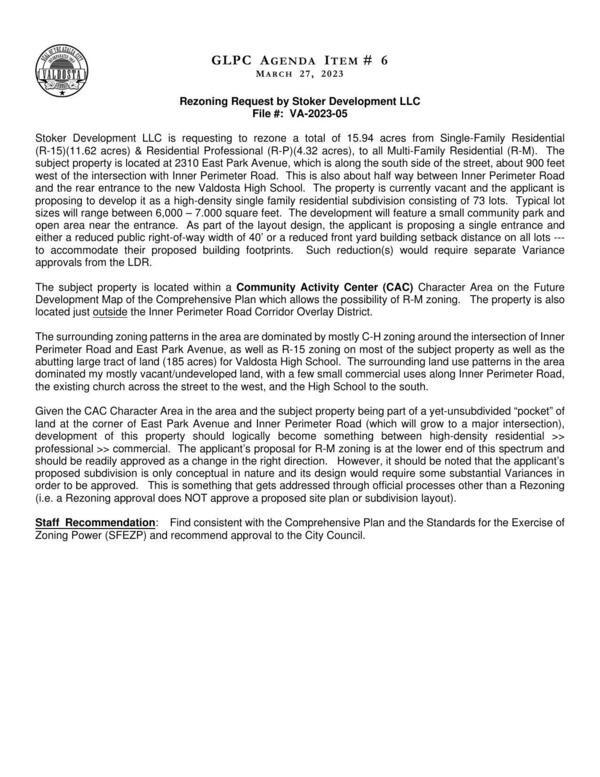 to rezone a total of 15.94 acres from Single-Family Residential (R-15)(11.62 acres) & Residential Professional (R-P)(4.32 acres), to all Multi-Family Residential (R-M).
PDF
Short Link: