Update 2023-02-13: Videos: Hahira Bojangles with gas station rezoning @ GLPC 2023-01-30.
My mistake: it turns out Lowndes County did send the board packet materials for item 6. REZ-2023-02 Thomas Property, Madison Highway, 0136-029C, ~10 acres, on the agenda for tonight's Greater Lowndes Planning Commission (GLPC).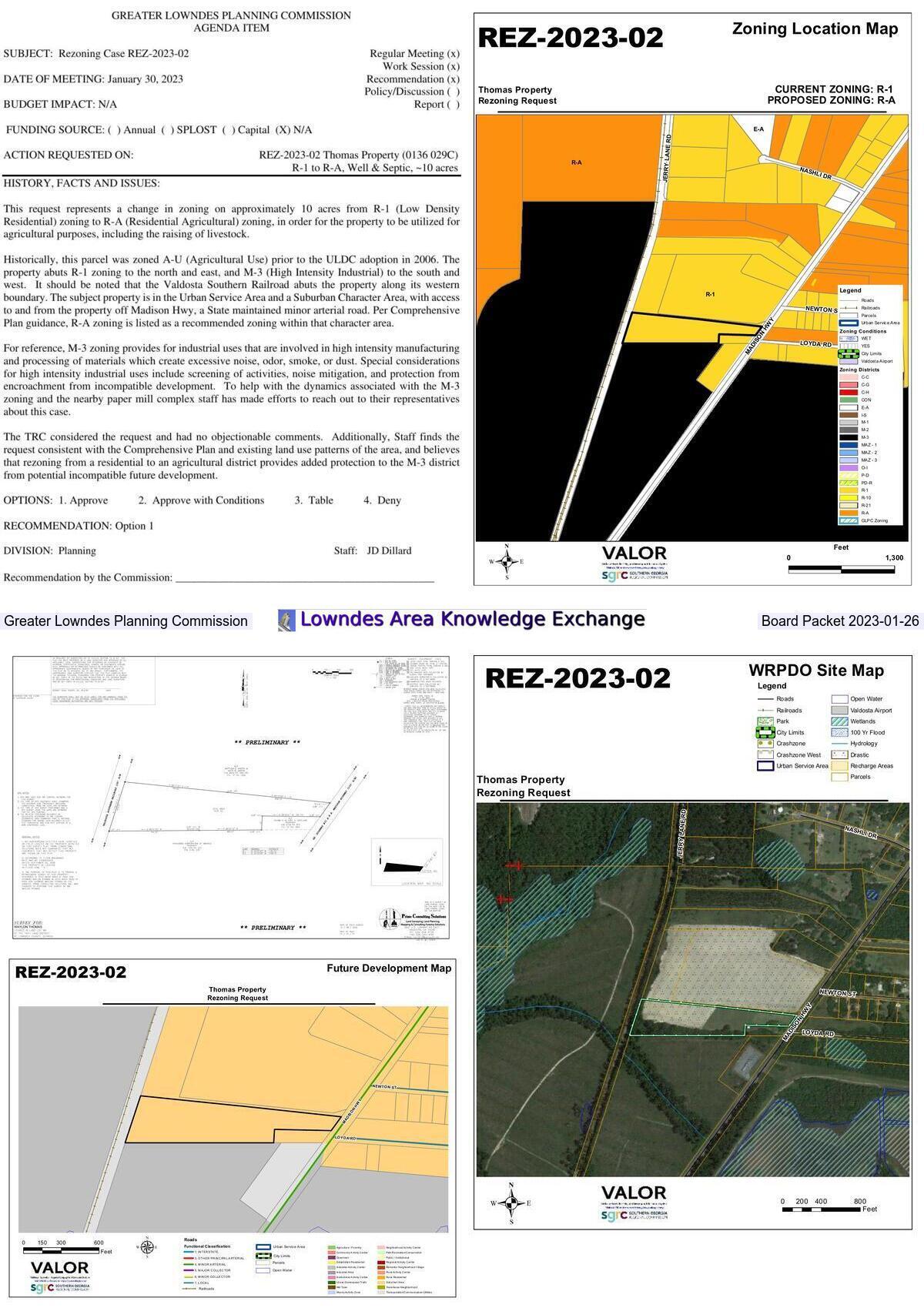 Packet materials for REZ-2023-02 Thomas Property
The appointed GLPC recommends, with final decisions made at the corresponding City or County elected bodies.
See also the agenda and the rest of the board packet.
Follow this link for the all the board packet items on the LAKE website, received in response to a LAKE open records request.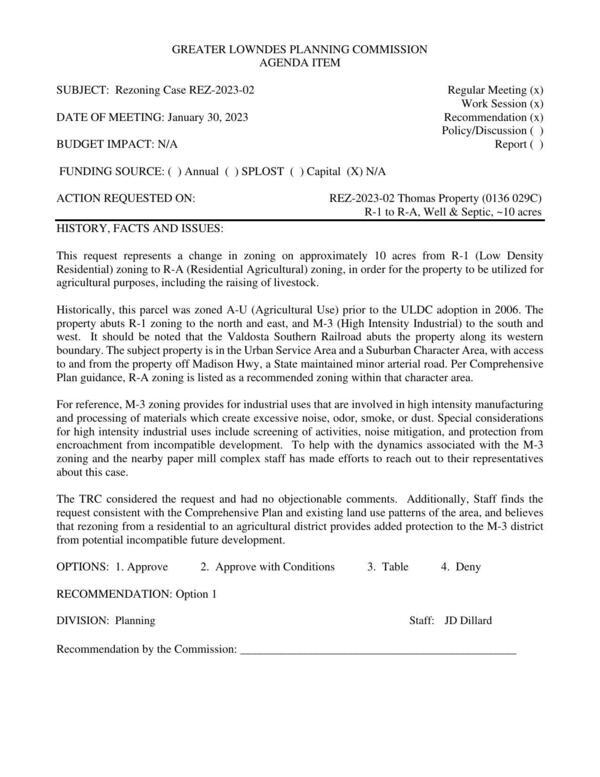 to be utilized for agricultural purposes, including the raising of livestock.
PDF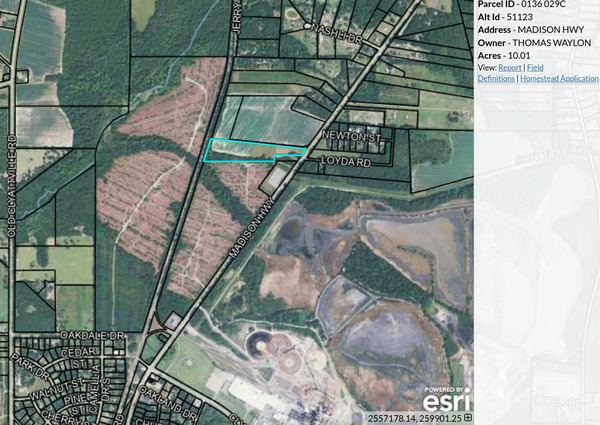 Parcel 0136-029C, Madison Highway, Clyattville –Lowndes County Tax Assessors
-jsq
Investigative reporting costs money, for open records requests, copying, web hosting, gasoline, and cameras, and with sufficient funds we can pay students to do further research. You can donate to LAKE today!
http://www.l-a-k-e.org/blog/donate
Short Link: