Packet: Clyattstone Road rezoning yet again, Decorative lighting, Transportation, Alcohol, Taxes, Law, Cybersecurity, Pandemic @ LCC 2021-01-25 [Up]
LAKE blog posts:
Documents received Friday, 22 Jan 2021 in response to a LAKE GORA request:
LAKE looks forward to the entire board packet being posted on the county's own website along with the agenda.
Below are images of each page.
-jsq
Investigative reporting costs money, for open records requests, copying, web hosting, gasoline, and cameras, and with sufficient funds we can pay students to do further research. You can donate to LAKE today!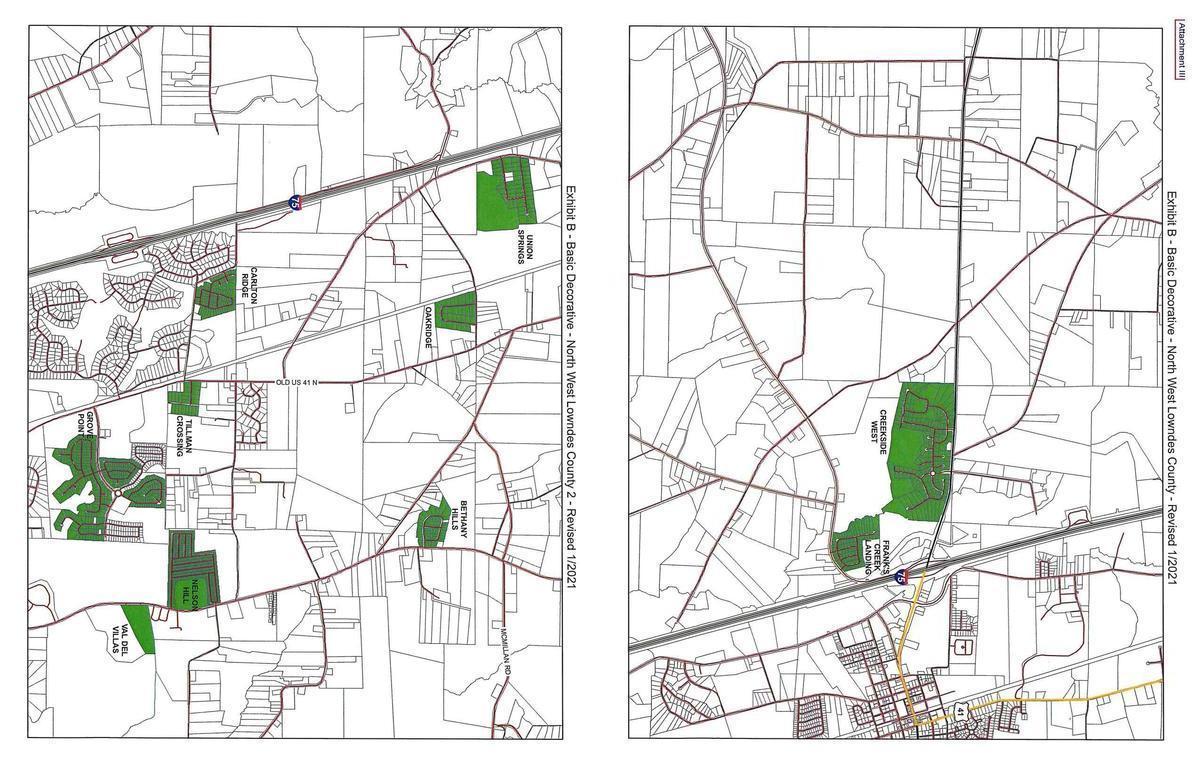 Subdivisions in northwest Lowndes County, GA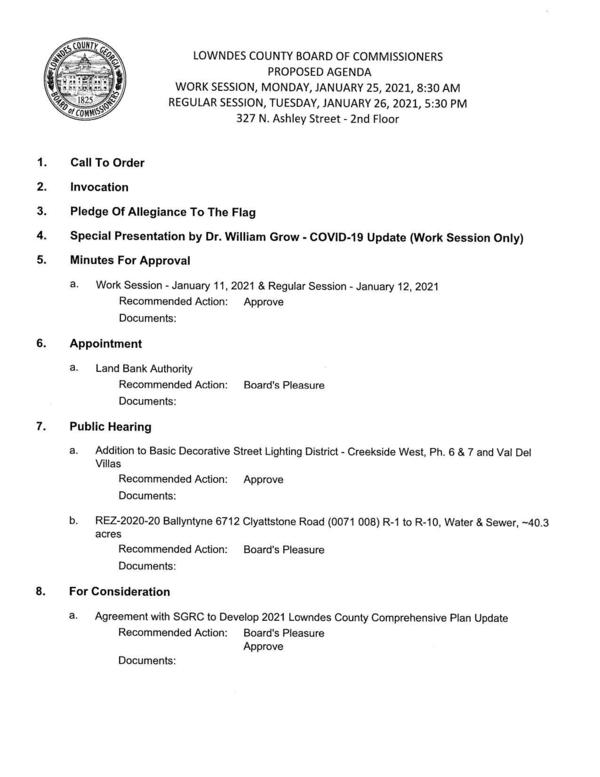 PROPOSED AGENDA: REZ-2020-20, decorative street lighting district, Comprehensive Plan update
PDF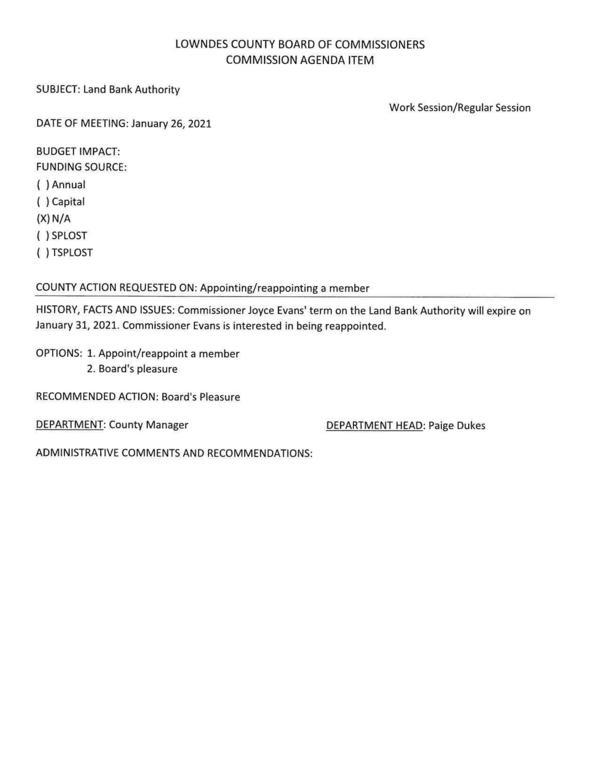 Reappoing Commissioner Joyce Evans
PDF

SGRC wants to run a Regional 5311 Rural Transportation Program for economies of scale
PDF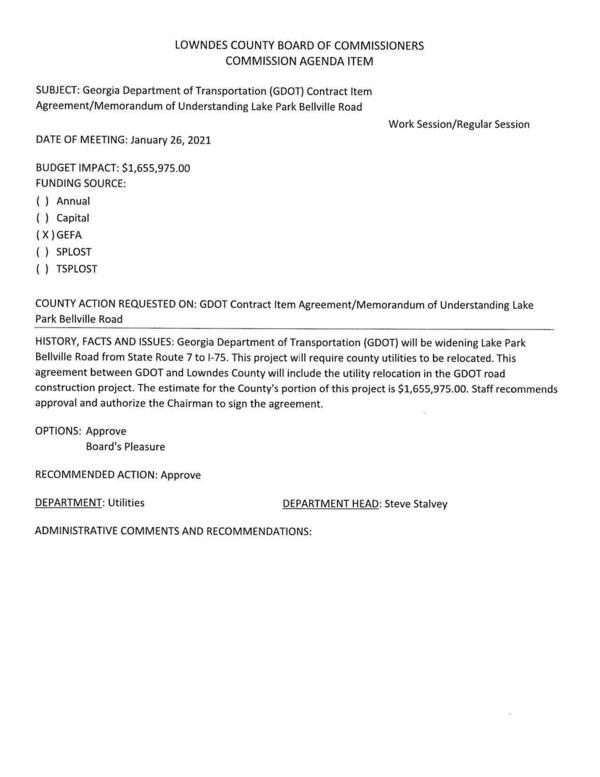 BUDGET IMPACT: $1,655,975.00
PDF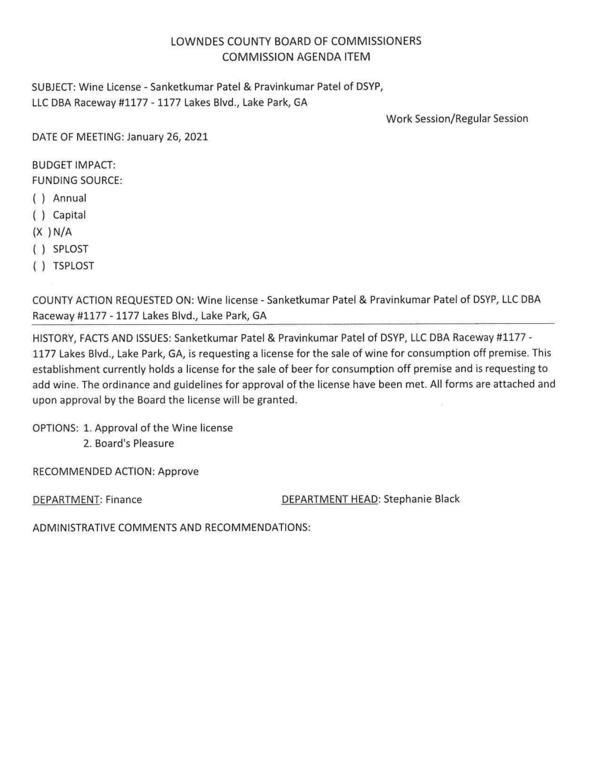 To add sale of wine for consumption off premise.
PDF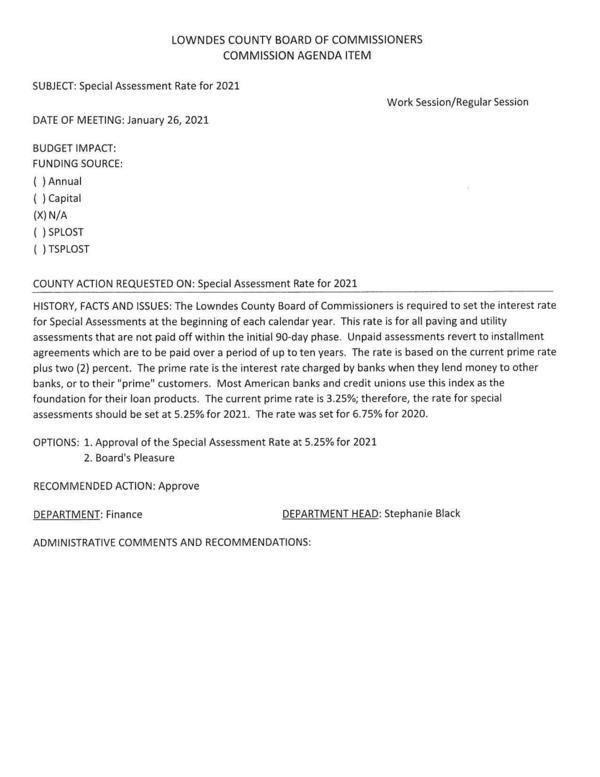 For paving and utility assessments not paid off within 90 days: 5.25%, down from 6.75%.
PDF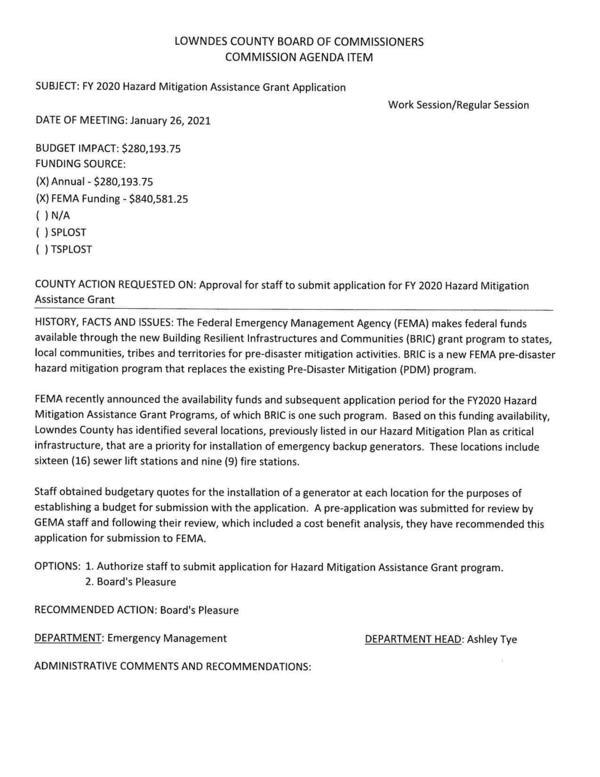 BUDGET IMPACT: $280,193.75 Building Resilient Infrastructures and Communities (BRIC) is a new FEMA pre-disaster hazard mitigation program that replaces the existing Pre-Disaster Mitigation (PDM) program.
PDF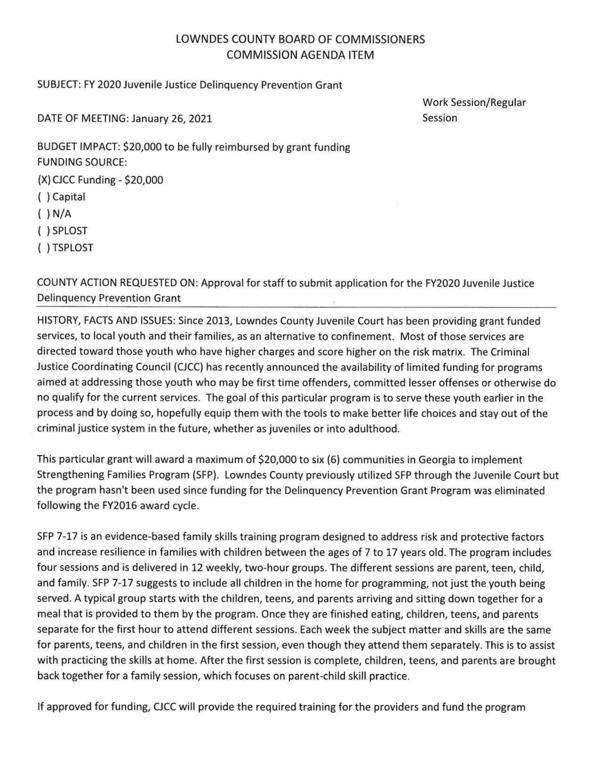 BUDGET IMPACT: $20,000 to be fully reimbursed by grant funding
PDF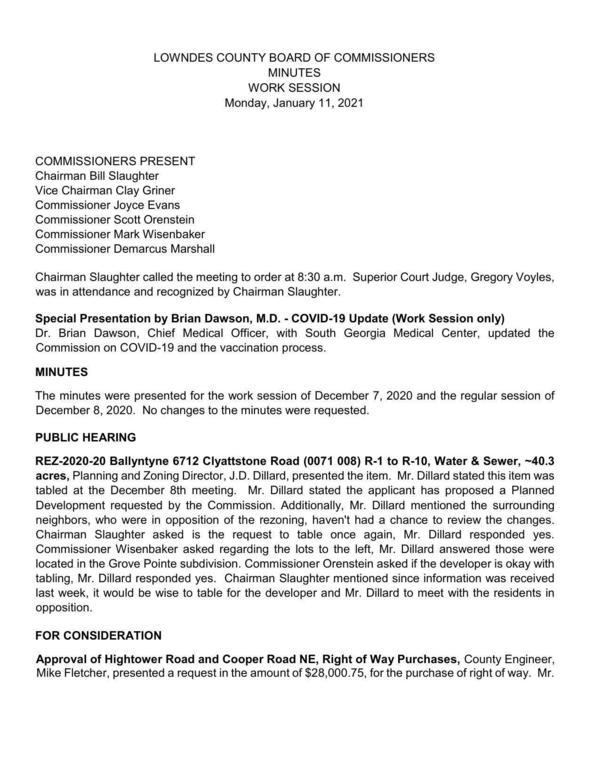 Dr. Brian Dawson, Chief Medical Office, SGMC, on COVID-19 and vaccinations
PDF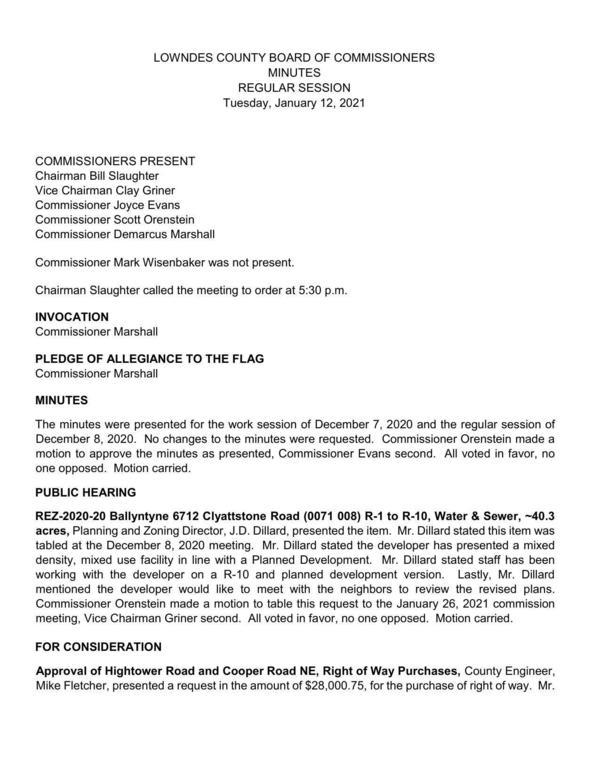 REZ-2020-20 Ballyntyne 6712 Clyattstone Road (0071 008) Developer wanted to talk to neighbors; tabled until 2021-01-26.
PDF