Update 2023-02-13: Videos: Hahira Bojangles with gas station rezoning @ GLPC 2023-01-30.
My mistake: it turns out Lowndes County did send the board packet materials for item 6. REZ-2023-02 Thomas Property, Madison Highway, 0136-029C, ~10 acres, on the agenda for tonight's Greater Lowndes Planning Commission (GLPC).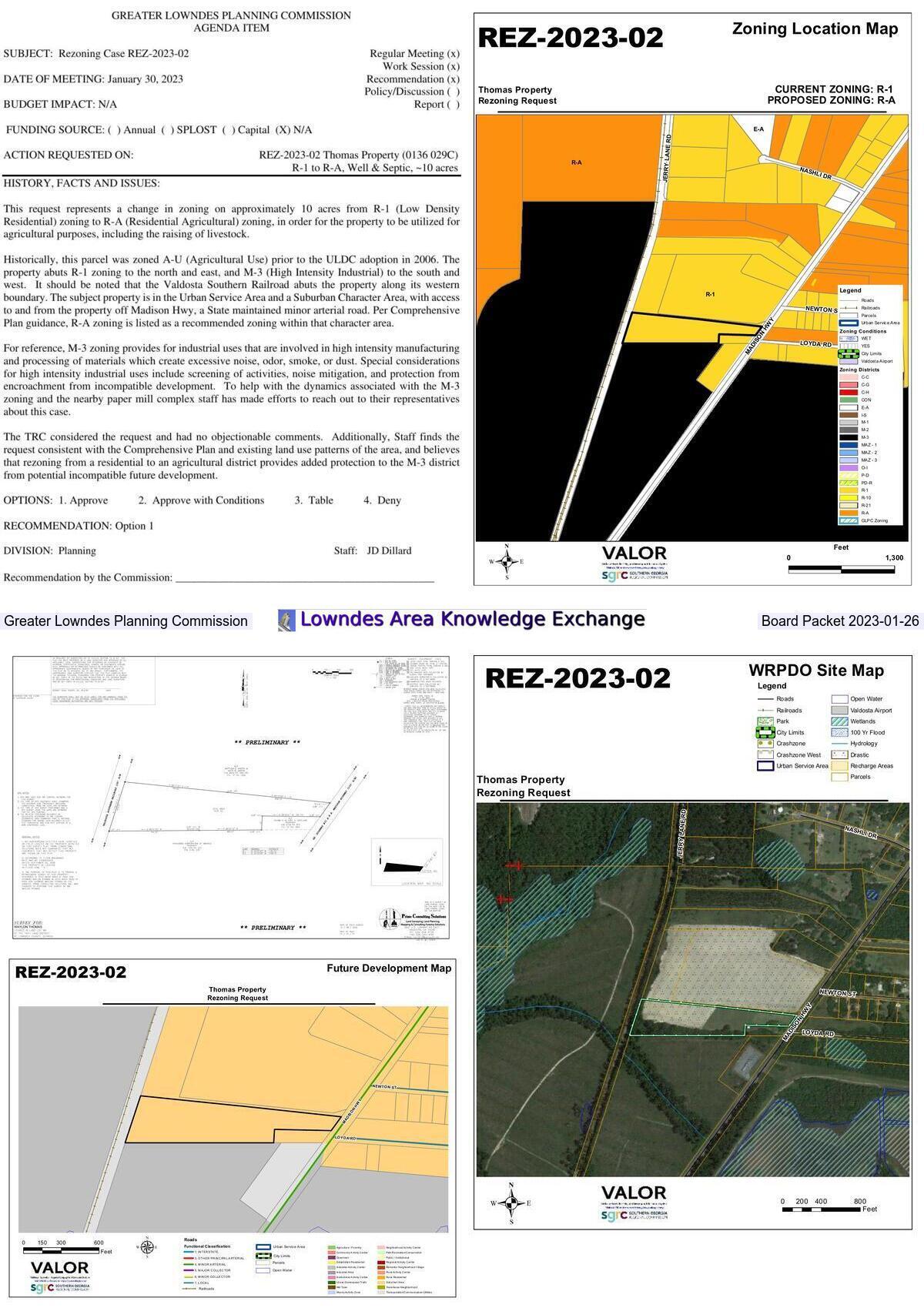 Packet materials for REZ-2023-02 Thomas Property
The appointed GLPC recommends, with final decisions made at the corresponding City or County elected bodies.
See also the agenda and the rest of the board packet. Continue reading →