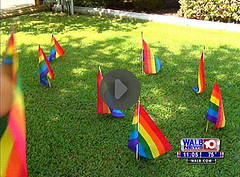 The Chamber, the Industrial Authority, and various other local leaders say they want knowledge-based jobs, or creative jobs. We won't get those just by teaching students to show up on time and do what they're told: that's how you train factory workers, not knowledge-based employees. For creative jobs we also need Technology, Talent, and Tolerance. How do you measure Tolerance? One key component is the concentration of gays and lesbians. So today's South Georgia Pride Festival is a good sign for creative jobs in south Georgia!
Richard Florida wrote 16 July 2012 for The Atlantic, The Geography of Tolerance,
The map above shows how metros across the U.S. score on the Tolerance Index, as updated for The Rise of the Creative Class, Revisited. The chart below shows the top 20 metros. Developed by my Martin Prosperity Institute colleague Kevin Stolarick, it ranks U.S. metros according to three key variables—the share of immigrants or foreign-born residents, the Gay Index (the concentration of gays and lesbians), and the Integration Index, which tracks the level of segregation between ethnic and racial groups.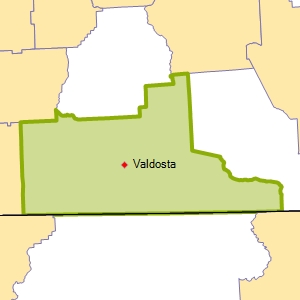 Do you recognize that shape in the middle of south Georgia? That's the Valdosta Metropolitan Statistical Area, consisting of Lowndes, Echols, Lanier, and Brooks Counties. Looks like about 0.4 on the Tolerance Index. So sure, we're no Austin, Texas, but we're in the same range as oh, Charlotte, NC.
If you want to help promote creative jobs in south Georgia, there's a festival going on today:
South Georgia Pride Festival
noon until 6PM
John W Saunders Park
1151 River Street
Valdosta, Georgia
food and music all day
Who knows, the Mayor of Valdosta might even be there; what do you think? He certainly gave the festival plenty of earned media.
-jsq