Two weeks ago the Lowndes County Commission appointed Brenda Mims to the Board of Health, Victoria Copeland and Marion Ramsey to ZBOA, and Jane Peeples to the Library Board, all unanimously.
Everything else (except one item) also passed unanimously, including 8.b. Amend 2015 Solid Waste Ordinance raising waste collection fees and reducing collection center hours, as requested by the haulers.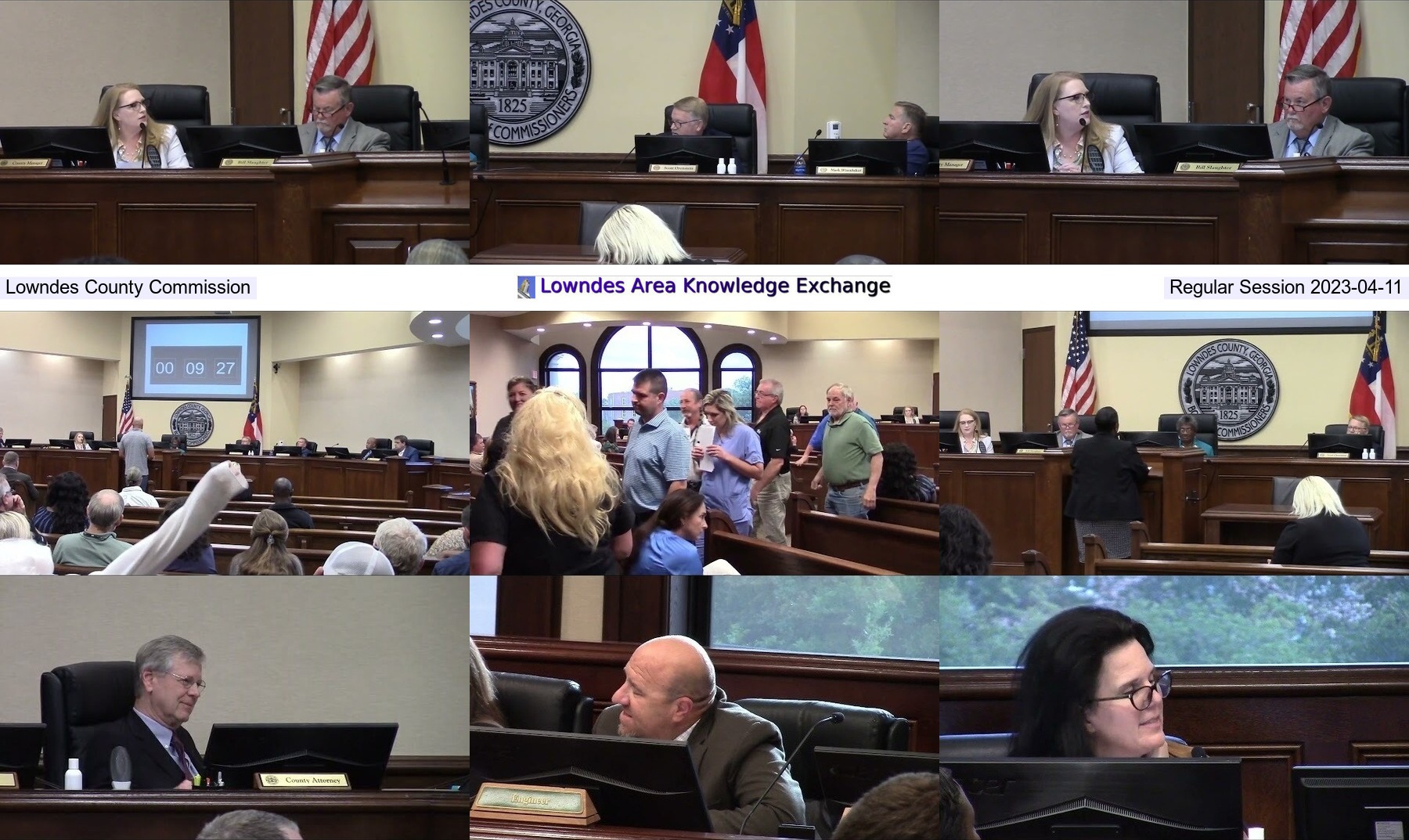 Collage @ LCC Regular 2023-04-11
It became even more obvious why they tabled it a month before: All the Lowndes County Commissioners apparently already knew how they were going to vote on the Howell Road halfway house rezoning before they held the Public Hearing.
The vote was the same as Continue reading →