Budget, Bevel Creek Lift Station, Val Tech Road widening, Appointments: ZBOA, Library, VLPRA, Construction @ LCC 2020-06-22 [Up]
LAKE blog posts:
Documents obtained by LAKE through a Georgia Open Records Act (GORA) request specific to this topic. Documents received 4:39 PM, Friday, June 19, 2020.
Below are images of each page.
-jsq
Investigative reporting costs money, for open records requests, copying, web hosting, gasoline, and cameras, and with sufficient funds we can pay students to do further research. You can donate to LAKE today!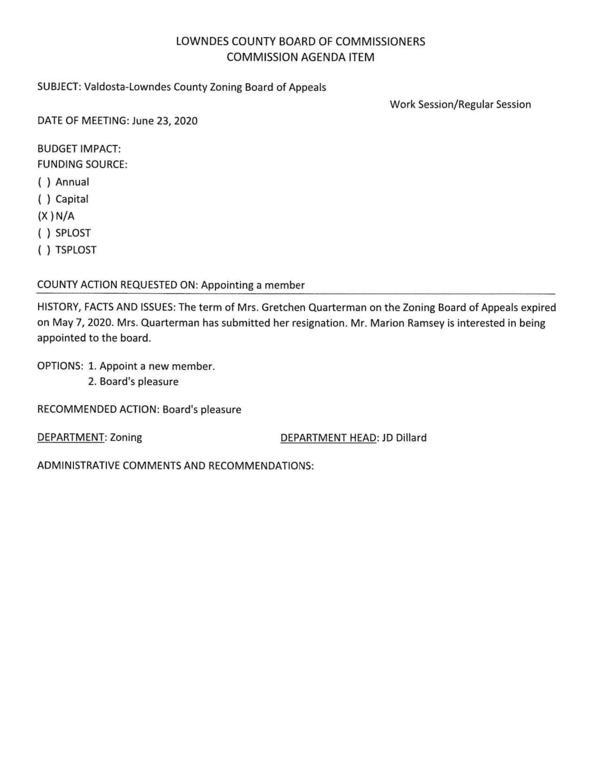 Mr. Marion Ramsey is interested in being appointed to the board.
PDF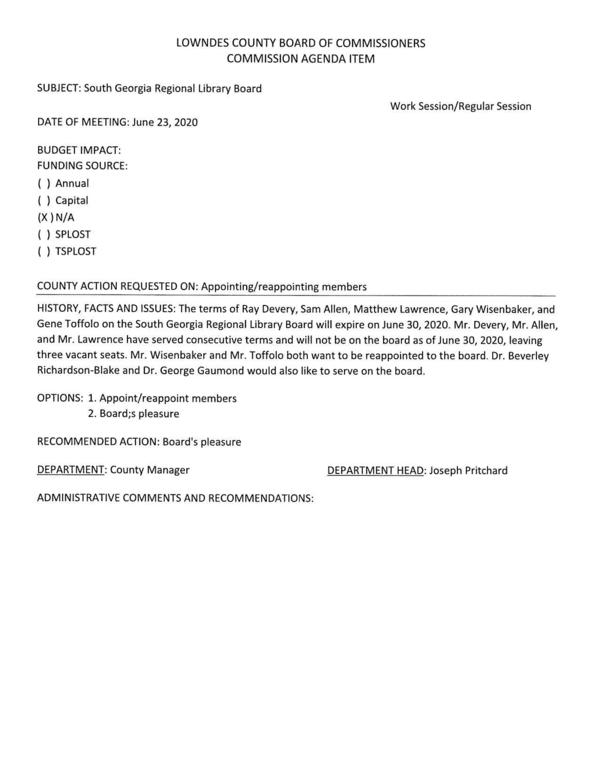 Reappointments: Wisenbaker, Toffolo. New: Dr. Beverley Richardson-Blake and Dr. George Gaumond
PDF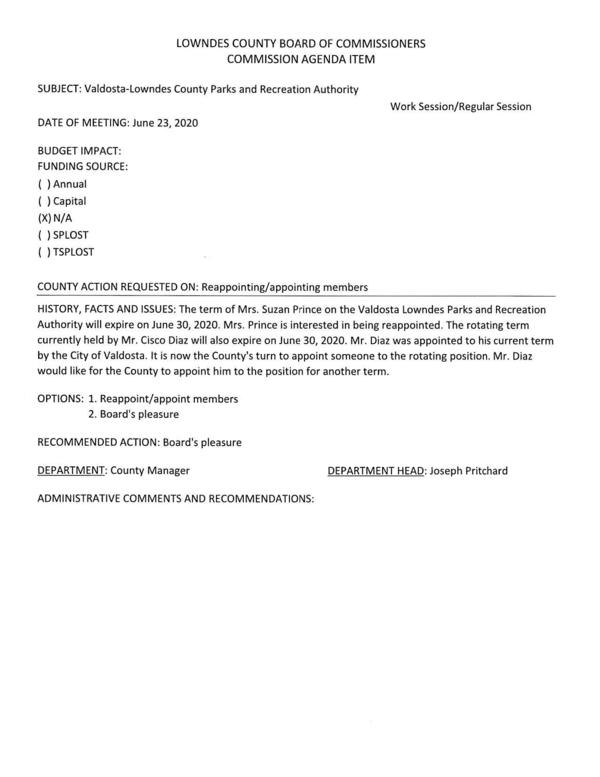 Reappoint: Suzan Prince, Cisco Diaz
PDF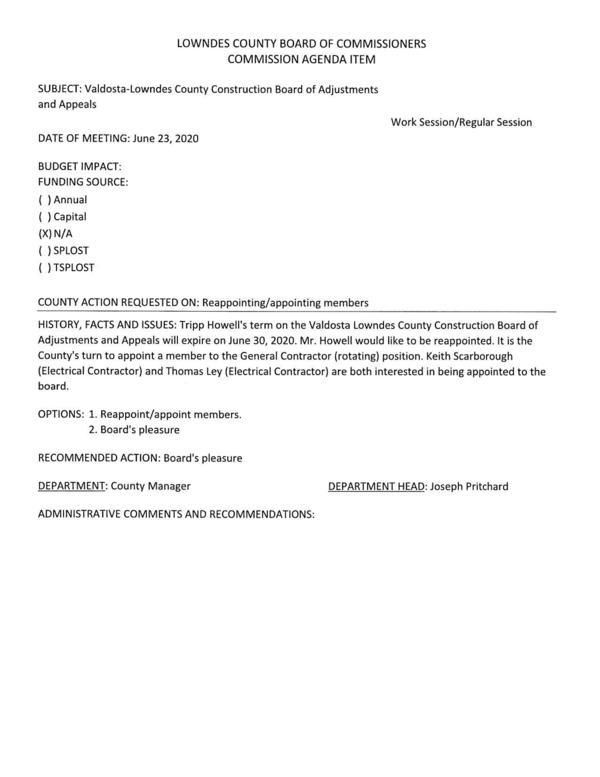 Reappoint: Tripp Howell. New: Keith Scarborough or Thomas Ley
PDF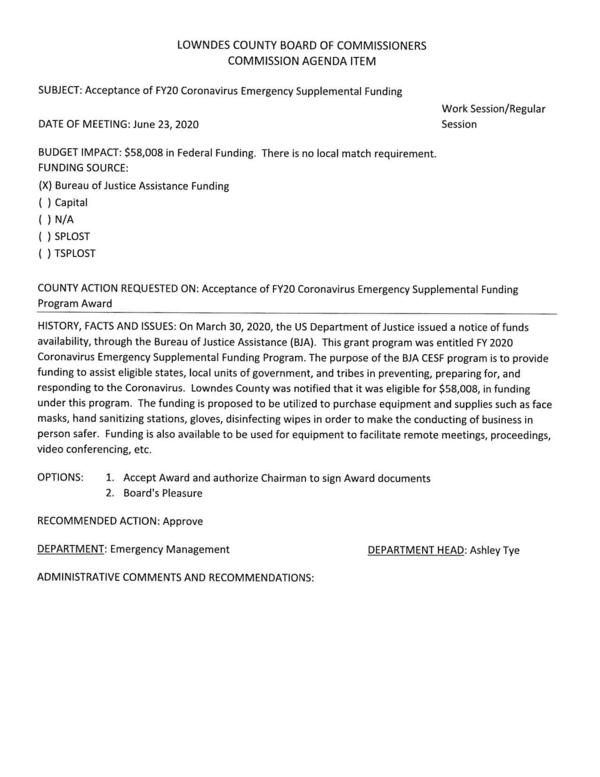 BUDGET IMPACT: $58,008 in Federal Funding. There is no local match requirement.
PDF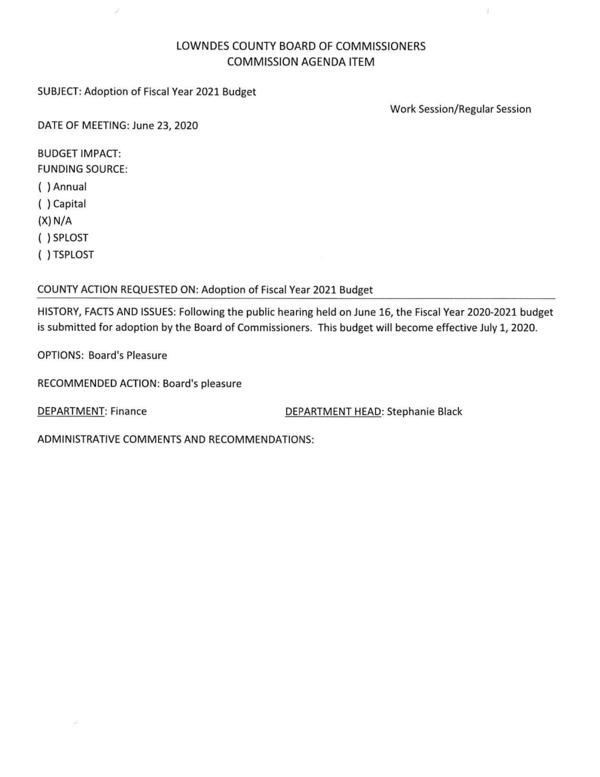 public hearing June 16, the Fiscal Year 2020-2021 budget submitted for adoption... effective July 1, 2020.
PDF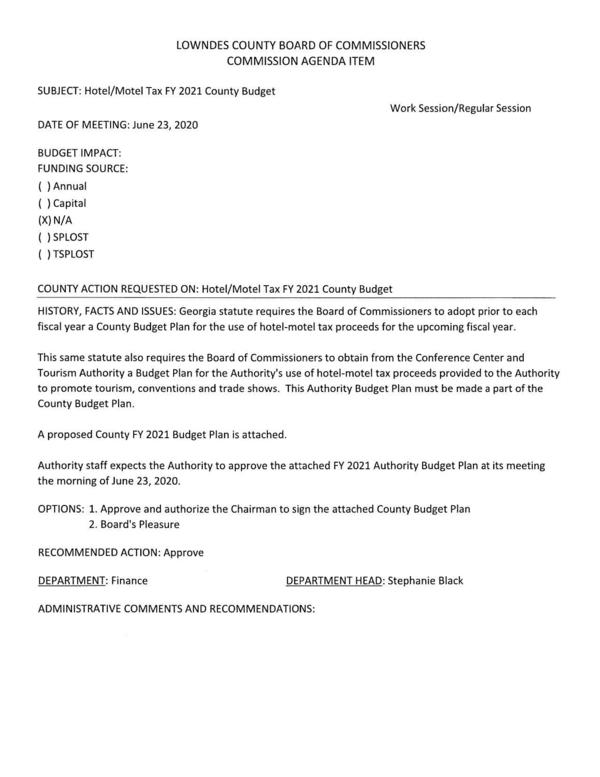 OPTIONS: 1. Approve and authorize the Chairman to sign the attached County Budget Plan
PDF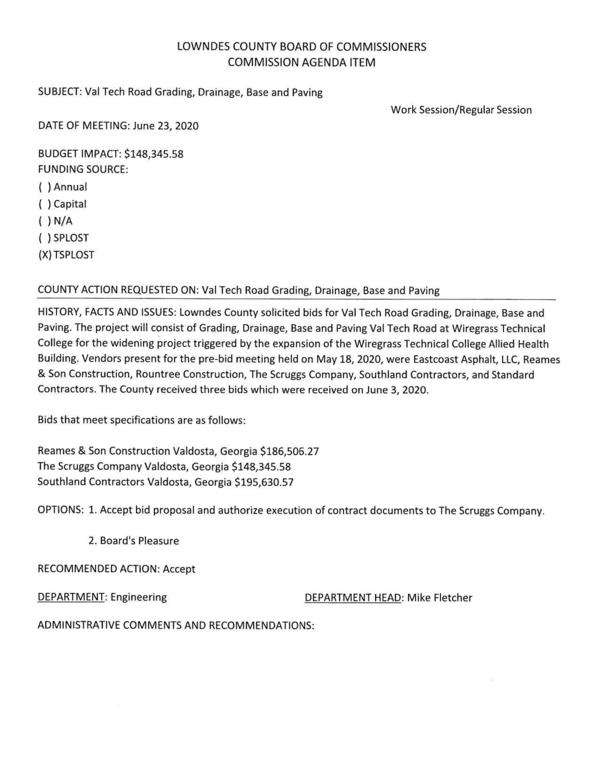 BUDGET IMPACT: $148,345.58
PDF