The same people who pushed the failed T-SPLOST tax referendum on the July primary ballot are now pushing the charter school referendum on the November general election ballot. Four of their leaders are the same specific individuals, including one from right here in Lowndes County. They're pushing something they admit has failed in every other state. Let's not be the first to fall for it.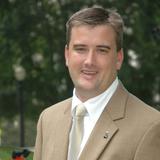 According to the Georgia Charter Schools Association (GCSA),
No other state has had a positive outcome for a charter-positive ballot initiative
So even one of the major proponents of charter schools admits no other state's voters have thought they were a good idea. Their slides lay out a pair of statewide major money campaigns to push the referendum anyway.
We know about this because these slides fell into the hands of the AJC, and Jim Galloway published them today, saying:
Continue reading