The Lowndes County Commission will probably re-appoint Ben Copeland to the Hospital Authority, and approve three rezonings, only one (REZ-2021-24 Barry Godfrey) apparently controversial, as well as an AT&T telecommunications tower, Tuesday evening after hearing them Monday morning.
The item with the biggest effect is the 2021 Comprehensive Plan Adoption.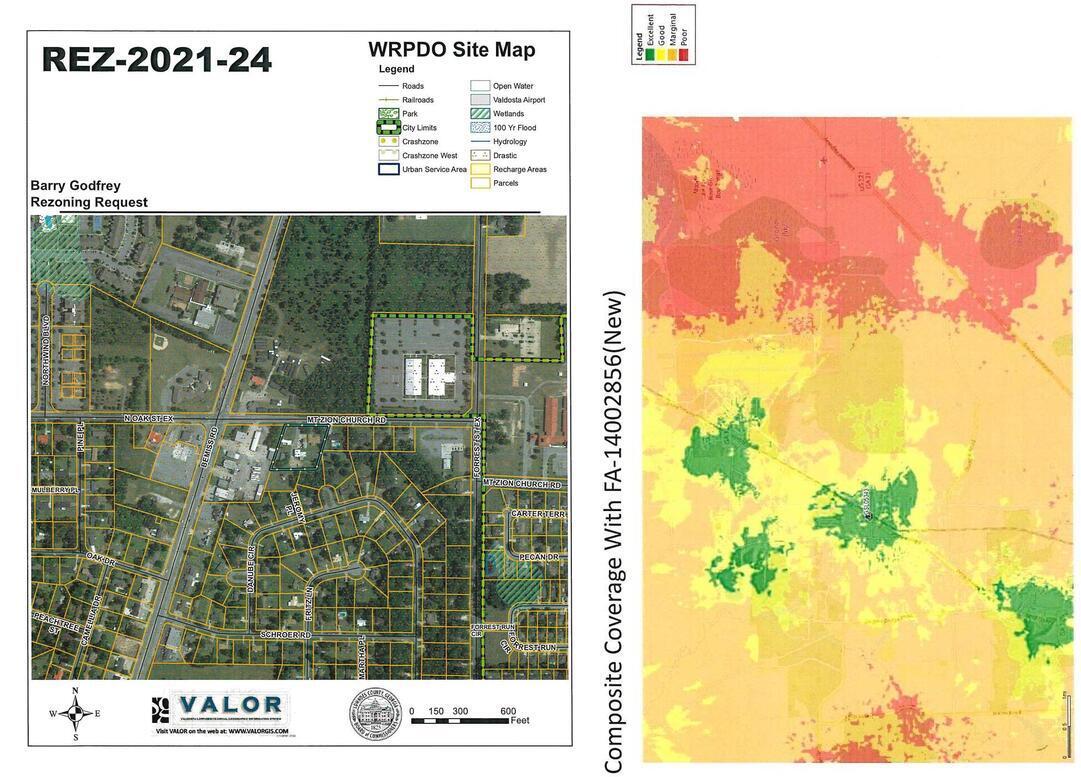 REZ-2021-24 Barry Godfrey, Mt. Zion Church Road; TWR-2021-01 CitySwitch II, LLC, Bemiss Road, New 265′ Telecommunications Tower
The big ticket near-term item is for roads, 2021 LMIG Safety Action Plan Restriping.
See the agenda. The board packet is on the LAKE website, received in response to a LAKE open records request.
For the Comprehensive Plan, see the LAKE videos of the preceding Comprehensive Plan Update Meeting 2 and the Character Area Maps for it, the Lowndes County Commission Regular Session before that, and the quite lengthy first Comprehensive Plan Public Hearing.
For the rezonings and the telecommunications tower, see also the LAKE videos of the preceding Planning Commission meeting.
LOWNDES COUNTY BOARD OF COMMISSIONERS
PROPOSED AGENDA
WORK SESSION, MONDAY, NOVEMBER 8, 2021, 8:30 a.m.
REGULAR SESSION, TUESDAY, NOVEMBER 9, 2021, 5:30 p.m.
327 N. Ashley Street – 2nd Floor
Investigative reporting costs money, for open records requests, copying, web hosting, gasoline, and cameras, and with sufficient funds we can pay students to do further research. You can donate to LAKE today!
Short Link: