Longest at 26 minutes was the rezoning for relocation of an "automobile inventory" to 3436 Mt. Zion Church Road.
Second at 19 minutes was the Hahira rezoning for office buildings in Hahira at 515 South Church Street, which got conditions.
Third at almost 13 minutes was the communications tower for CitySwitch at 5010 Bemiss Road, just north of the Lowndes County fire station.
The other two county rezonings were four minutes each.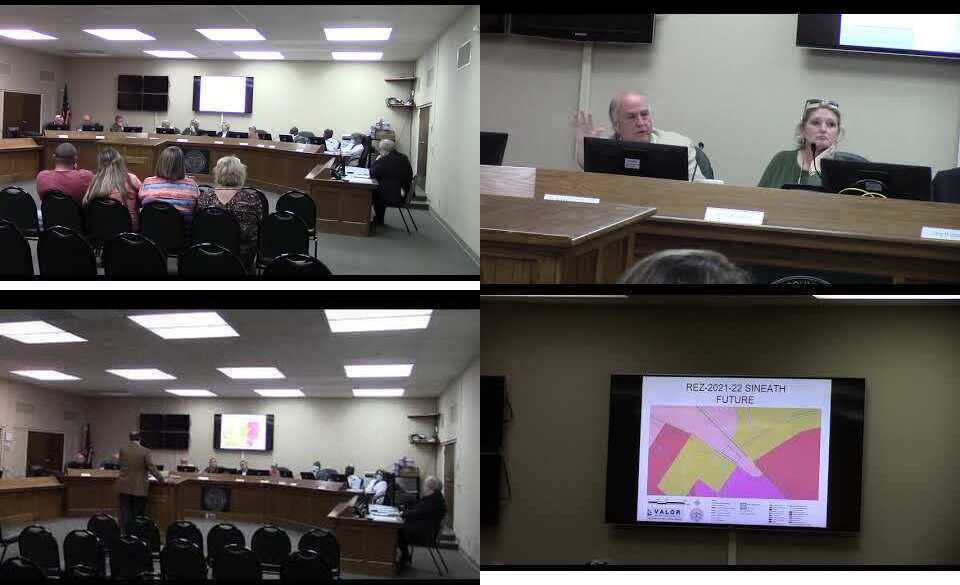 Godfrey, Hahira, Tower, Sineath
Below are LAKE videos of each agenda item with a few notes, followed by a LAKE video playlist. See also the agenda and the Hahira agenda packet item. The packet items for the four Lowndes County cases are also on the LAKE website, received Wednesday, two days after the GLPC meeting, in response to a LAKE open records request. We look forward to the county putting its board packets online like many other counties in Georgia and Florida have been doing for years.
Here's a LAKE video playlist:

Videos: Four Lowndes County rezonings, communications tower, Hahira office buildings @ GLPC 2021-10-25
Valdosta, Lowndes County, Georgia.
Videos by Gretchen Quarterman for Lowndes Area Knowledge Exchange (LAKE).
-jsq
Investigative reporting costs money, for open records requests, copying, web hosting, gasoline, and cameras, and with sufficient funds we can pay students to do further research. You can donate to LAKE today!
Short Link: