Maybe ask the company that adopted Clay Road? Response yesterday from the EMA Lowndes facebook page:
Hi, as a point of clarification emergency personnel responded to reports of an odor; however, after thorough investigation no evidence of a chemical leak or release could be identified or confirmed. As a precaution, the Board of Education property was accessed by responders. No evidence of contamination was present. A follow up visit to the area later this morning reports the odor was no longer present.
Thank you, EMA Lowndes, for responding, and on a weekend, too.
However, people couldn't get home that night.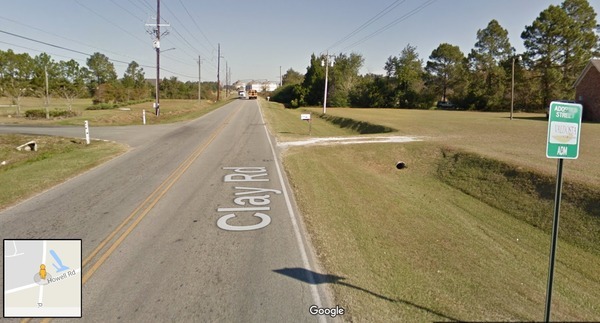 Adopt-A-Street ADM, Clay Road north from Howell Road google street view.
I still think it would be good to check with nearby industry. Maybe start with Continue reading →