Update 2020-12-15: Board packet is on the LAKE website.
A million and a half dollars, mostly for insurance, on the agenda for the final Lowndes County Commission session of 2020, and that's not counting the many-years-long ramifications of rezoning for new subdivisions and acquiring right of way for a new road.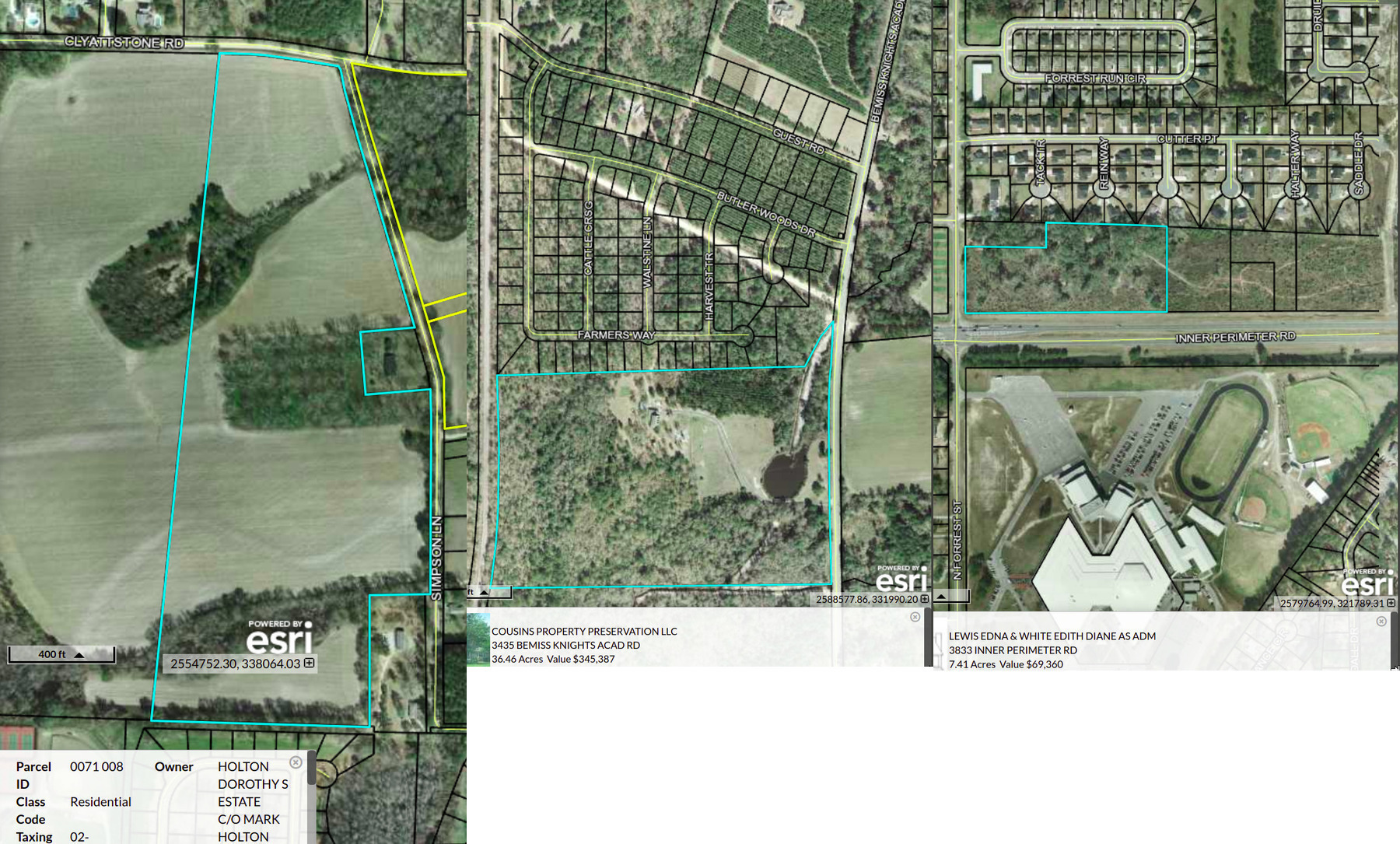 Rezonings: REZ-2020-17 3833 Inner Perimeter Road; REZ-2020-19 3435 Bemiss Knights Academy; REZ-2020-20 6712 Clyattstone Road
Lowndes County Development Authority Terms are up for Brooks Akins, Gary Cannon, and Jerome Tucker. Cannon and Tucker want reappointment, and the Commission almost always reappoints.
Resolution Rejection Quitclaim Deed; Affidavit Regarding Title- Branch Point. The County has laid out the right-of-way for a county road known as Fender Road between Williams School… Trading a parcel to William Q. Touchton, Jr. for another parcel for the road.
REZ-2020-20 Ballyntyne 6712 Clyattstone Road (0071 008) R-1 to R-10, Water & Sewer, ~40.3 acres . For 105+ house lots. In 2006, for a more complicated plan on the same site, GLPC recommended denial 7:0, County Commission denied 2:0. What did GLPC vote this time? And how about factoring in all the costs of paving Clyattstone Road over many previous Commission meetings? Continue reading →