Here's George Boston Rhynes' first video from last night's stealth education panel.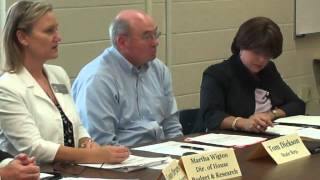 The VDT covered it, but, presumably due to its bizarre policy of not covering candidates for office, the VDT didn't even mention that J.C. Cunningham, Democrat running for Georgia House District 175, was present, even though the VDT posted pictures and quotes from the incumbent, Republican Amy Carter, who apparently organized the panel. Charter schools were discussed; see below after the video.
Video of stealth education panel at Lowndes High last night
Video by George Boston Rhynes for K.V.C.I and bostongbr on YouTube,
Valdosta, Lowndes County, Georgia, 14 August 2012.
On the panel, left to right:
Continue reading