What does a big parcel of flood plain property on the east (left) bank of the Withlacoochee River have to do with a subdivision to the west, both on the agenda for this Monday's Greater Lowndes Planning Commission?
Well, both seem to have been requested by the same person, who is also somehow involved with the owner of the land in between.
What do the various LLCs and people involved want to do with hundreds of acres of floodplain next to the Withlacoochee River? They probably can't build subdivisions on it, but they could log it, dig sand mines, put a shooting range there, or many other possibilities that might not be good for the river or nearby homeowners.
I have filed an open records request with Lowndes County so we can find out more.
Let's start with the Valdosta deannexation case:
City of Valdosta Cases:

VA-2021-16 Uvalde Land Co. (Cherry Creek — Withlacoochee River) Deannex 310 acres from the City of Valdosta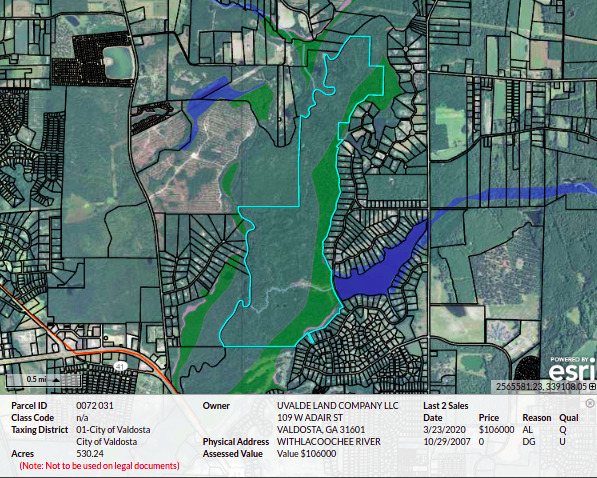 Map: Uvalde Land Company, LLC: