After four days, but before the Commission votes at 5:30 PM in its Regular Session this evening, the county sent the packet, at 10:50 AM this morning. Three is more than the statutory 3 days in the Georgia Open Records Act (GORA). The packet is on the LAKE website.
Now we can see who are the applicants to the Planning Commission.
Now we can see where is the Val Del rezoning: from the trailer park south to the power line. There's also this interesting flood map: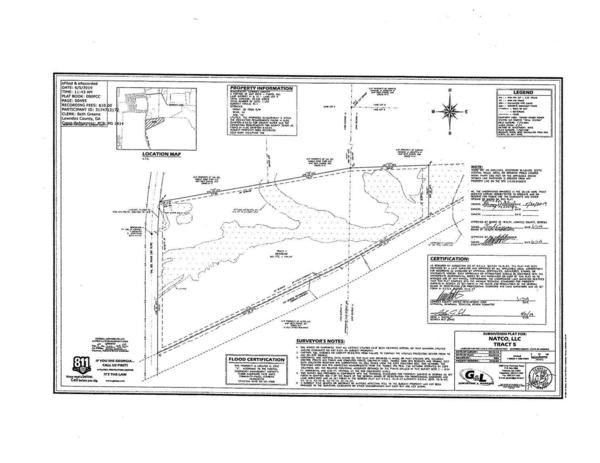 Survey with flood certification
There's a great deal of paperwork for the Motorola System Upgrade Agreement, but I don't see any one page summary of what half a million a year is paying for, nor why Lowndes County is paying ten times as much as Glynn County. However, despite the table of annual payments going out a decade, "At the anniversary date… Motrola may adjust the price of the Services to reflect its current rates."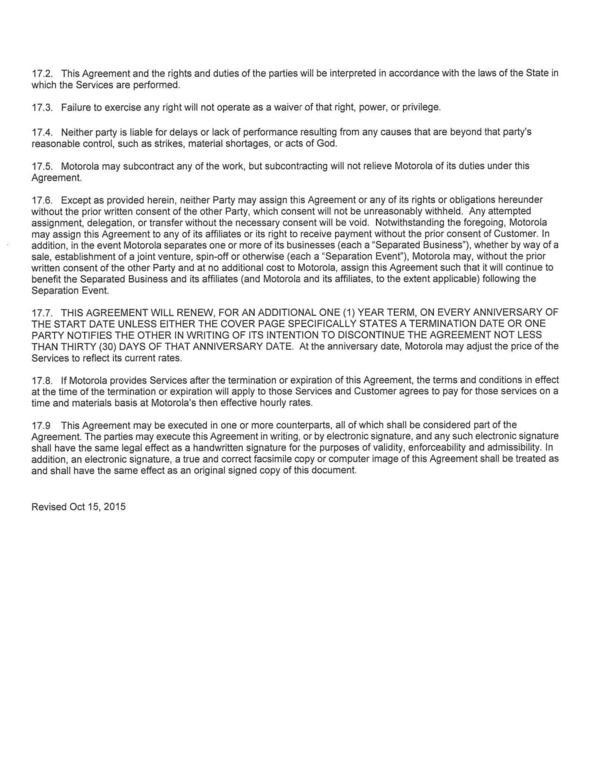 17.7. At the anniversary date, Motorola may adjust the price of the Services to reflect its current rates
Added to the agenda since yesterday morning's Work Session, the South Georgia Regional Development Authority wants the county to guarantee $65 million in bonds for VSU's Hopper Hall, Read Hall, and Georgia Hall. We only know the amount and for what because we got the board packet. There's nothing about either in the agenda sheet, other than a cryptic reference to "VSU ASRE".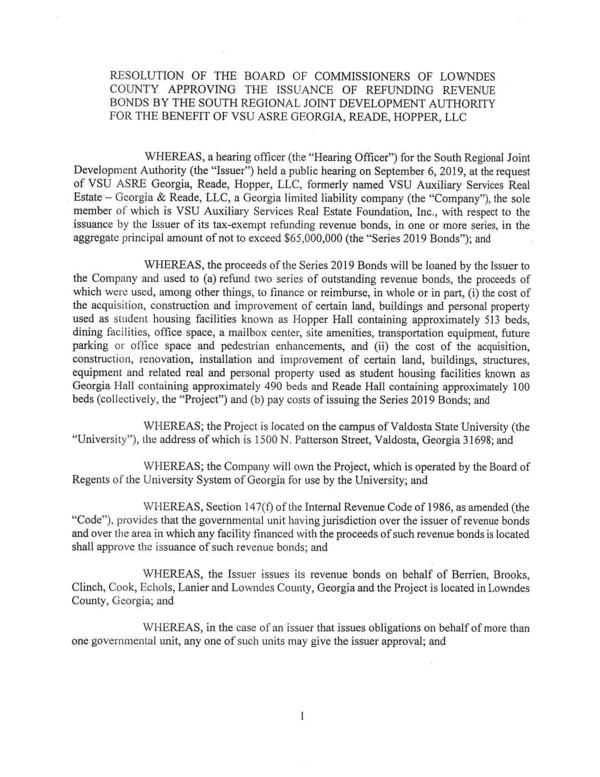 RESOLUTION OF THE BOARD OF COMMISSIONERS OF LOWNDES
It seems they already held a Public Hearing, at a law firm, on September 6, 2019.k Can you spot it in the Valdosta Daily Times Public Notices?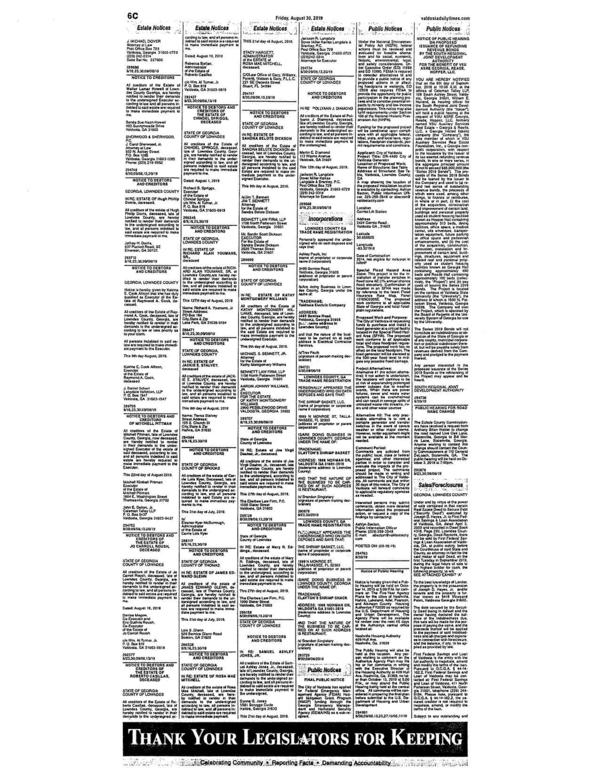 Public Notices, Valdosta Daily Times
See also the previous version of the agenda.
-jsq
Investigative reporting costs money, for open records requests, copying, web hosting, gasoline, and cameras, and with sufficient funds we can pay students to do further research. You can donate to LAKE today!
Short Link: