Update 2022-09-12: REZ-2022-10 The Campus redo because previous decision was illegal: Packet: redo 2 rezonings, 3 extraterritorial water & sewer, $438,537 RR crossing, $2,542,586 Griner Park @ LCC 2022-09-12.
One rezoning was tabled until August 9th, then another was contentiously approved, after which a deputy escorted one opponent out of the room, at the Lowndes County Commission Regular Session, June 16, 2022.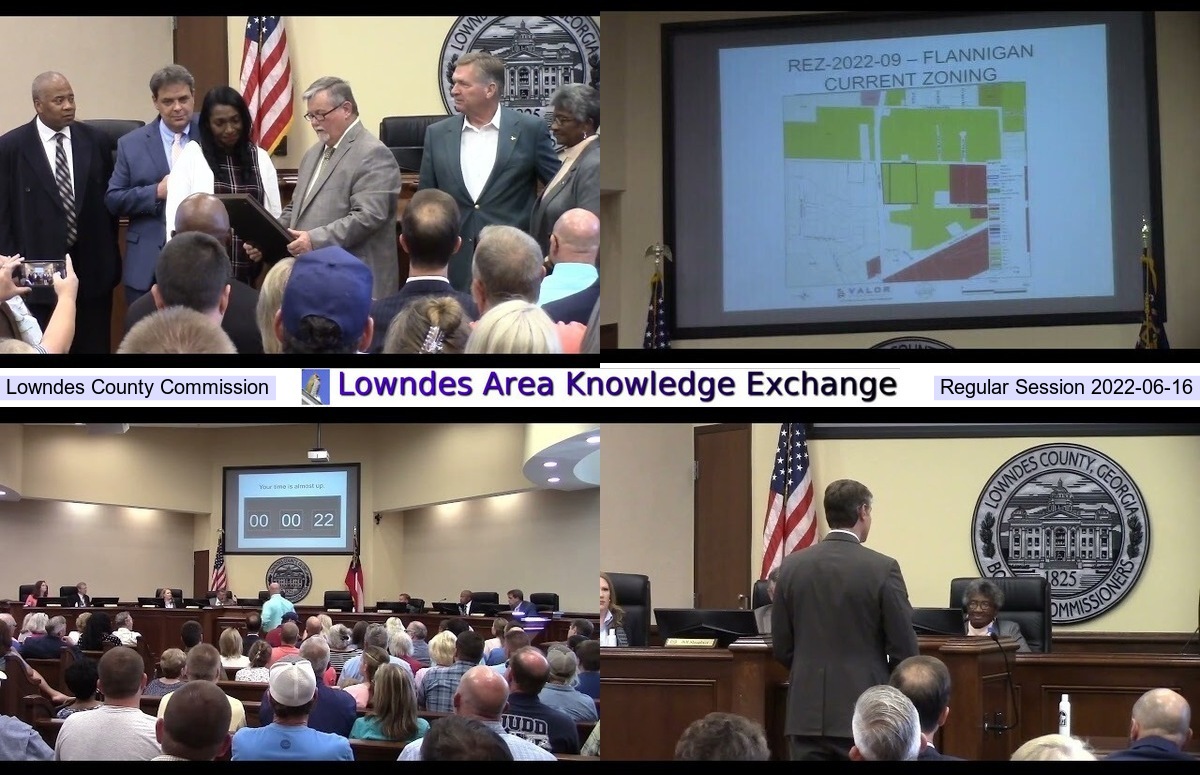 Debra Tann Presentation, three rezonings
The third rezoning was approved with conditions, followed by another NIMBY walkout. That one had petitions both for and against, now on the LAKE website.
The fourth rezoning was Continue reading →