Pilita Clark wrote for Financial Times 14 January 2013, China retakes renewables investment lead,
China has surged ahead of the US to regain its title as the world's biggest investor in renewable energy, new figures showed on Monday.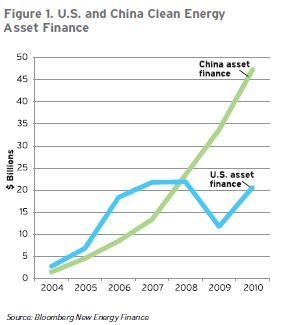 The article continues by trying to downplay solar and wind because of a drop in investment from other countries, while not mentioning that solar and wind deployments continue to climb. According to Todd Woddy in Forbes 22 January 2013, Chinese Solar Market Boomed In Q4, Accounting For Third Of Global Demand. China has incentive and is doing something about it, as Feifei Shen and Reed Landberg wrote for Bloomberg News 30 January 2013, China to Boost Solar Power Goal 67% as Smog Envelops Beijing.
How much are the Chinese investing? The FT story continues:
Continue reading